Free digital files that allow you to print and cut pretty printable binder divider tabs.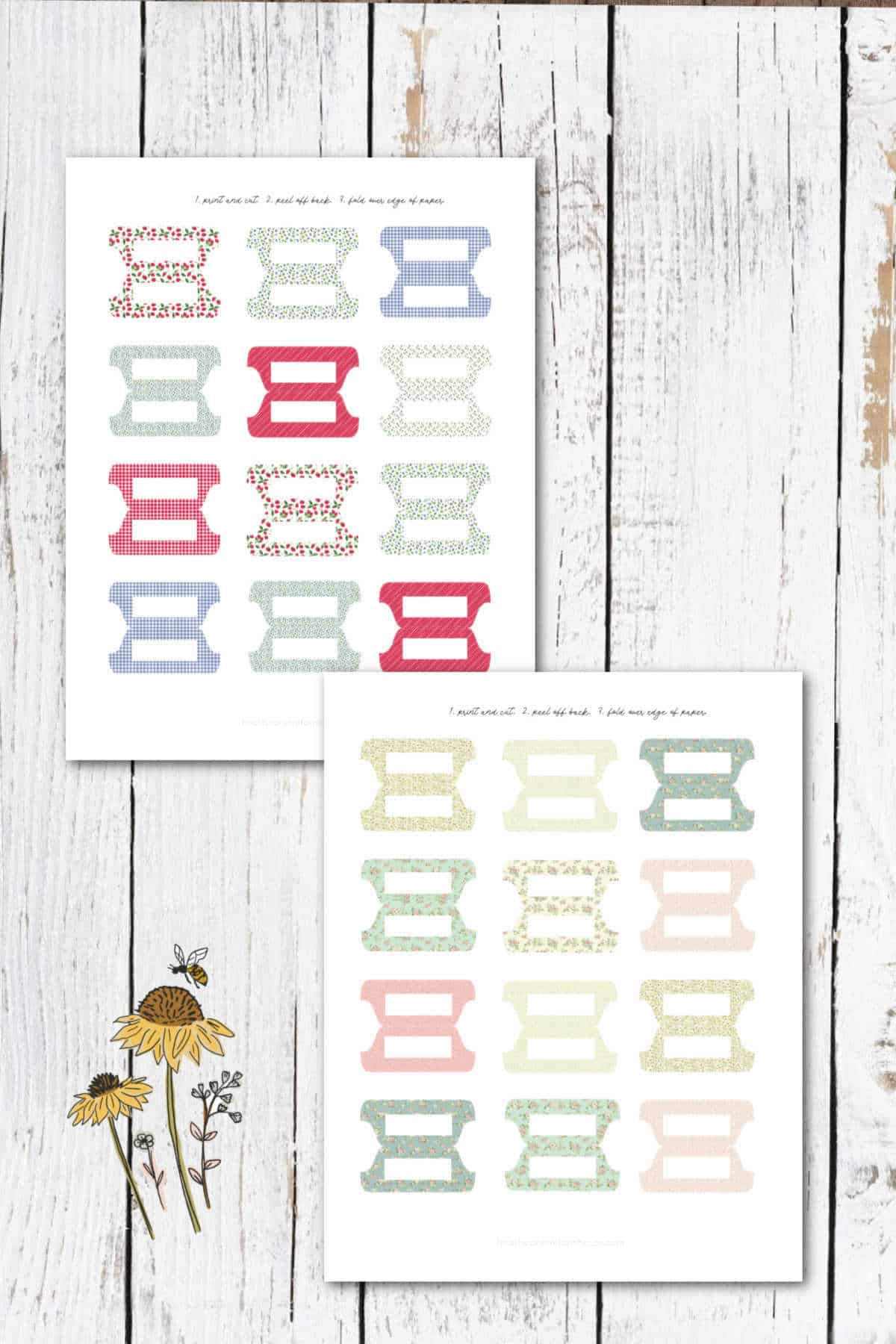 These printable tags are sure to come in handy for all of us paper lovers! You can attach them them to pages in a binder to help you organize it, or you can attach them to a file folder to make the tab just a little prettier!
If you have a homemaking binder, this can help you get things sorted and organized a little better. The divider tabs also work perfectly for recipe binders, which is how I personally use them.
What you'll need
That's it! I'm pretty sure you have scissors already.
How to access them
It's easy. All you have to do is get your printer ready and load the sticker paper. Click on the link for the style you like best.
These are large files hosted on a separate site and they might take a minute or two to open!
Select print, and away you go.
Free divider Tabs
Summer Checks and Berries
To download these pretty, summery tabs, click here or on the image below.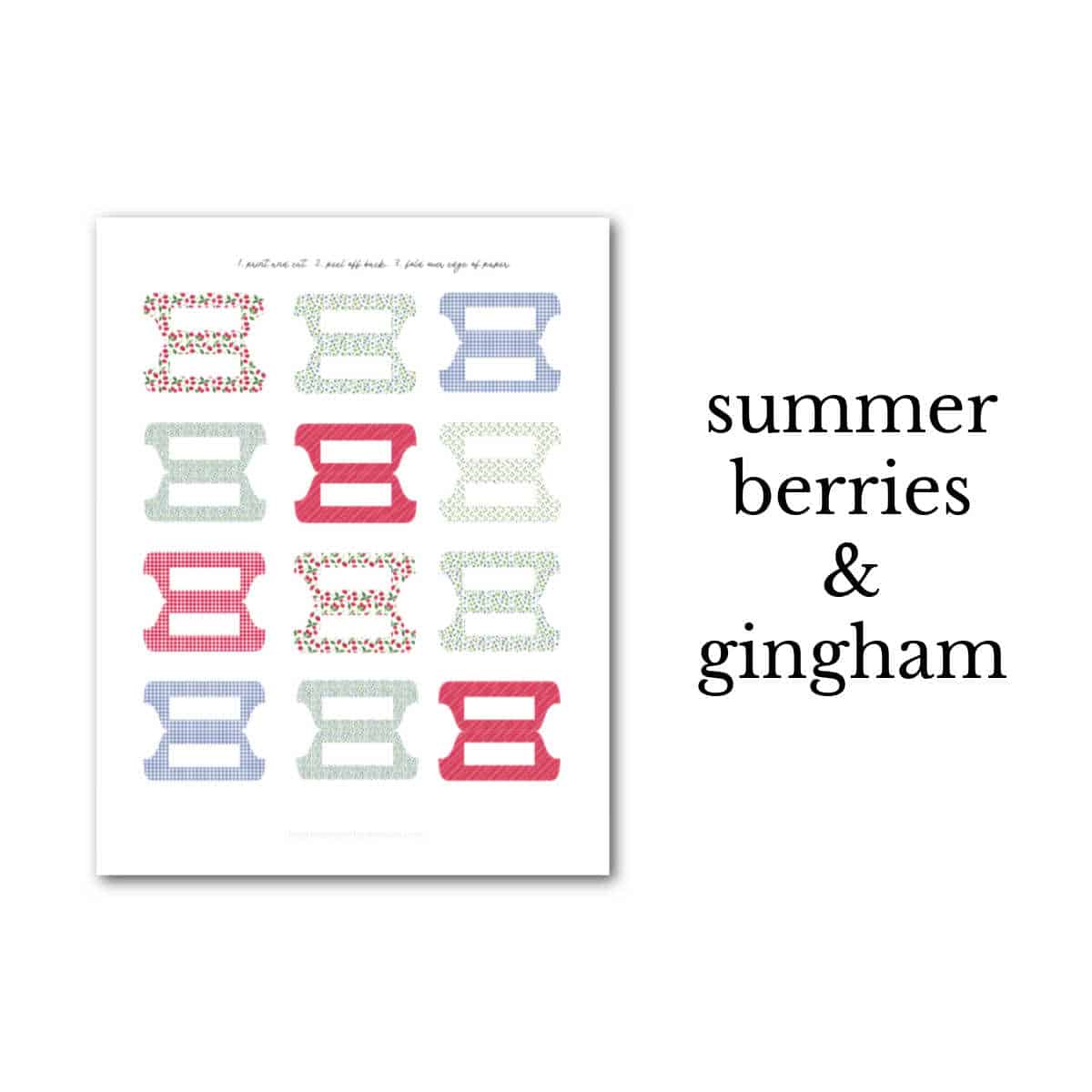 Vintage Spring Tabs
To download these vintage floral tab dividers with spring colors, click here or on the image below.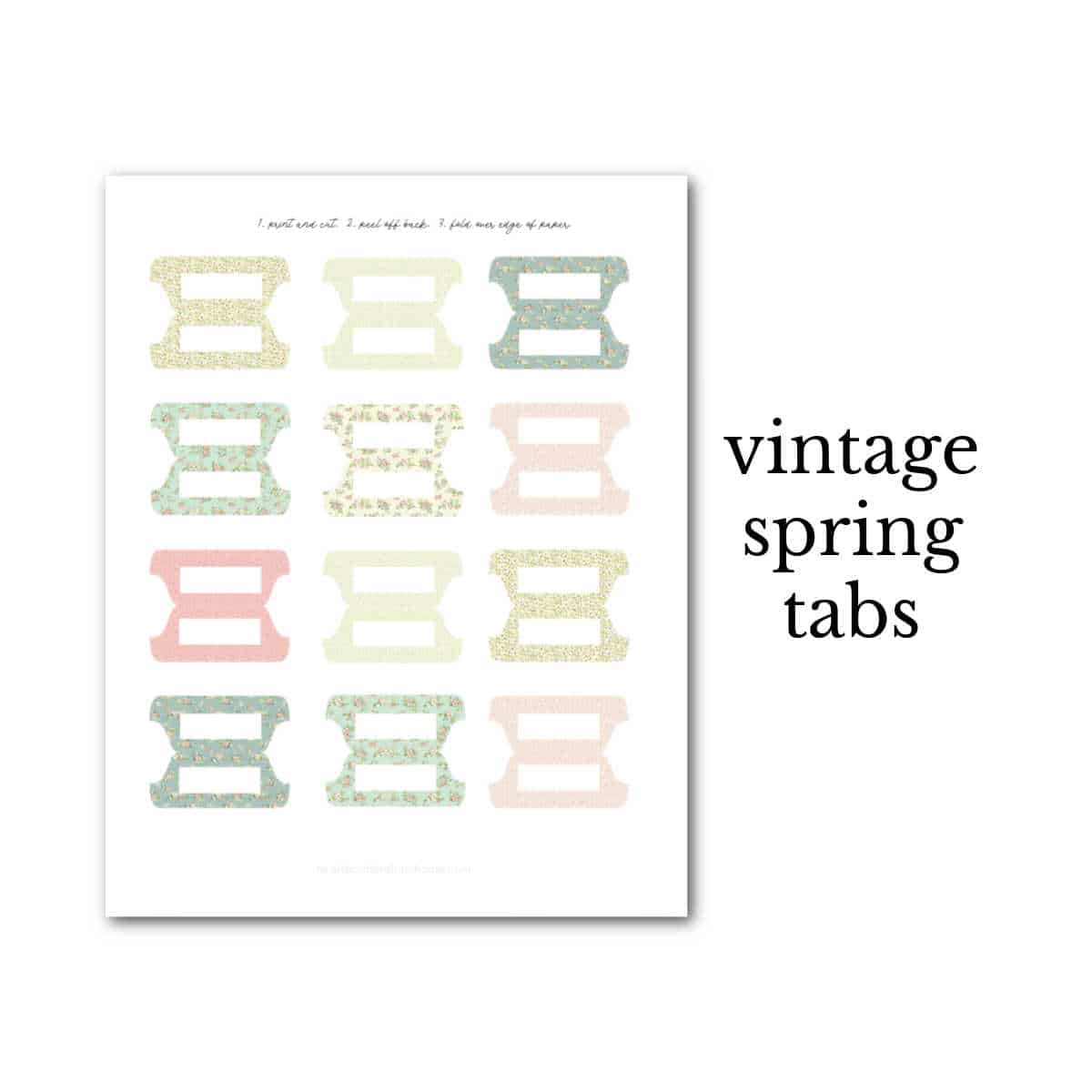 That's it! I hope you enjoy these tabs!