An easy artisan style sourdough loaf with an open crumb and crisp crust. This recipe needs to be started more than 24 hours ahead of serving
Let this beginners guide to sourdough walk you through the tools, ingredients, and process of baking beautiful sourdough bread right in your own kitchen.
So you've seen the beautiful pictures of browned sourdough loaves with big crumbs, deep slashes, and dustings of flour. You want to make them too! You're ready.

And then the weirdness starts. A starter? Feeding it? Autolyse? A banneton? What are all these words?
You do a little research and it seems like you need a lot of tools, too. A Dutch Oven. Parchment paper. Strange special flours.
And you start to think that just maybe… sourdough is not for you after all.
But wait! It doesn't have to be so complicated! Let's walk through the sourdough process together and go over what you need, what you don't, and how to get started baking sourdough bread without all the confusion.
The ingredients you need
Flour
Water
Salt
An active sourdough starter
That's it! I bet you were with me right up until the last one. But don't be alarmed. A sourdough starter is simply a fermented blend of flour and water. Like how yogurt is fermented milk, sourdough starter is fermented flour. This fermentation adds flavor to the bread and makes it rise without needing commercial yeast.
How to get a sourdough starter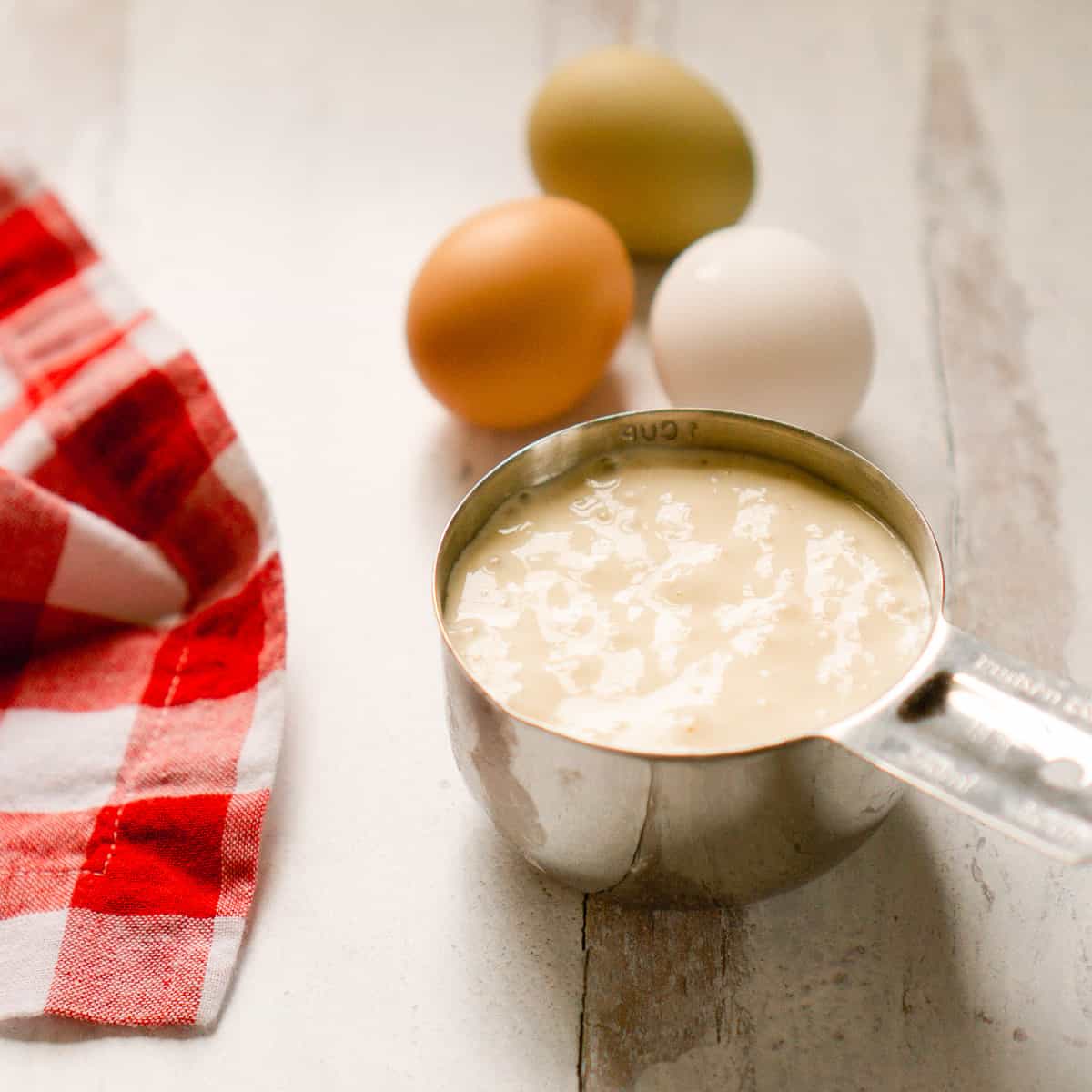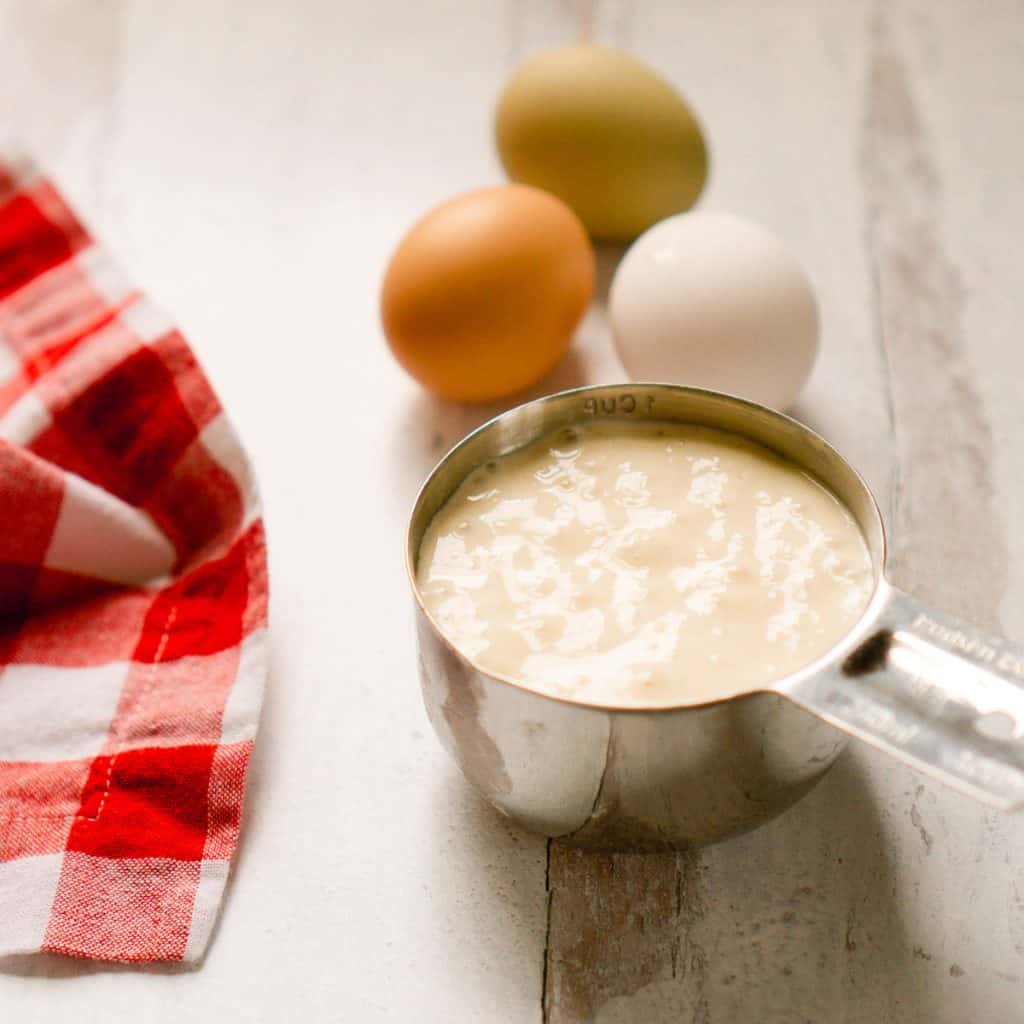 There are two ways: get one from a friend or make your own. If you live in Virginia, send me an email and maybe we are close enough that I can share some with you!
If not, ask around. Most sourdough bakers are absolutely delighted to share because there is always extra.
But let's say you don't know any sourdough bakers. That's okay too! You can make your own with just flour and water. If you want more information on that, see my guide to making your own sourdough starter.
Tools you will want:
A proofing basket (ONLY if you want to to work with wet doughs and get big holes)
A sharp knife or lame for slashing the bread.
Parchment paper to keep the bread from sticking
A Dutch oven for baking round loaves
The sourdough baking process
If you are used to baking yeast bread, you'll see that there are a lot of differences between yeast baking and sourdough baking. But there are also a lot of similarities!
To make to break it down simply, these are the steps of the sourdough baking process.
Mix up the ingredients, except the salt, let them rest
Add the salt and knead the dough
Let it rise in a warm place until nice and puffy
Gently shape and let it rise in a cool place (this takes a long time!)
Bake and let it cool
Measuring the ingredients
If you have a scale to measure your ingredients, it is very, very helpful, Measuring starter by volume is messy and the size of the air bubbles will affect your measurements. If you don't have a scale, that's okay, just do the best you can and keep in mind you might need to add a little more flour or water as you knead.
Autolyse
The first step is usually something called autolyse which just means combining the ingredients, except for the salt. You let them rest, covered at room temperature before proceeding with the recipe.
Why? This step allows the flour to become hydrated by the water and start developing gluten. This means the dough will be become soft and stretchy all on its own without kneading.
But to be perfectly honest, the times that I forget to do it I don't notice a big difference in the finished loaf, and there are many sourdough bakers who skip it.
Kneading the dough (or not)
The next step of sourdough baking is to knead the dough. For most recipes, this will not be a traditional kneading process like with yeast dough, but will be gentler. Sometimes you will knead for a just a minute, sometimes you will do what's known as a "stretch and fold", to help build structure in the dough. Some recipes will indeed be kneaded like a regular yeast dough.
Your recipe will tell you which kneading technique is necessary.
Bulk fermentation
A scary word for a simple process. This is the dough's first rise, in a bulk shape, which just means rising as a big ball. I always like bulk fermentation to happen in a warm place. You will want the dough to increase noticeable in size, although it may not necessarily double in bulk.
To see if it's ready, poke the dough with your finger. You are looking for an indent that fills in partially. If it doesn't fill in at all, it needs to rise longer. It is totally fills in, it rose too long.
After a while, you will be able to just eyeball it and see that your dough looks "right". It will be puffy and beautiful and ready to shape.
Folding during bulk fermentation (only for some recipes)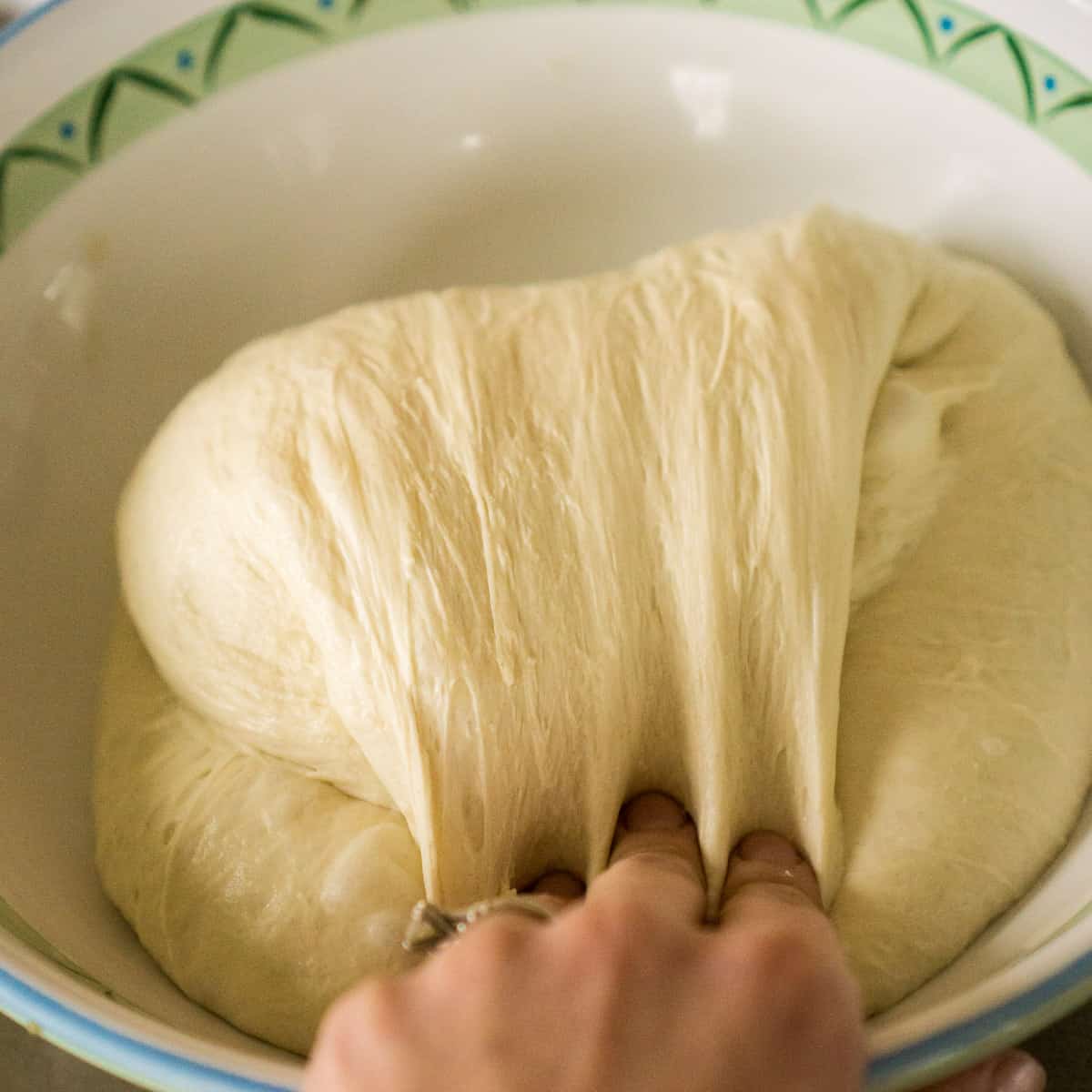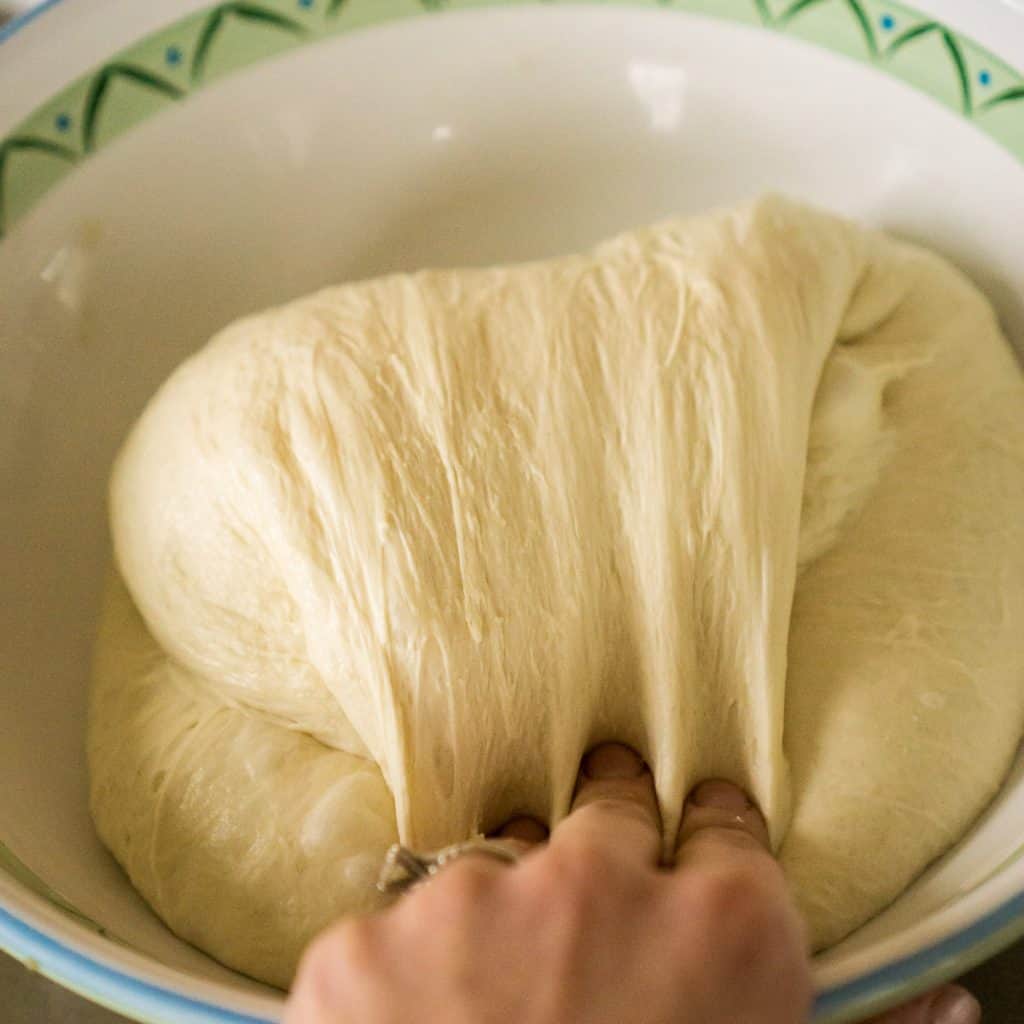 Now, if you are working with a very wet sourdough, the rising process will be a little more complicated. It will sort of spread out, rather than rise up. For recipes like this, you will often have to "fold" the dough every so after during. bulk formation. Every hour, you'll reshape the dough into a ball, and then cover it up again to keep rising.
Recipes that use this technique tend to be more advanced and will help you get those big artisan style holes in your loaves.
Shaping the loaf and the final proof
Now that we have nicely risen dough, it's time to shape it. Don't go mashing it down ruining that rise that we worked so hard for. Gently shape it into the shape that the final loaf will be.
Remember, if you are working with an advanced, wetter dough, it has a tendency to spread out. So to get a nicely shaped round loaf with a wet dough, you need to place it in something that will hold its shape. That is where the banneton comes in. It's simply a basket that holds the dough into a round shape while it does its final rise. If you don't want to work with wet doughs and get those big holes, you'll never have to buy one.
I always like the final proof to be a long, cool proof. It helps give the sourdough more flavor. So I typically do this final proof in the fridge overnight. You'll want to make sure that you cover the loaf with heavily greased plastic wrap do it doesn't stick as it rises. Trust me! If you go to pull off the plastic wrap and it sticks, the loaf will be ruined.
Before you bake, slash the loaf with a sharp knife or lame. This will help control where the loaf opens up. And it's pretty!
Now we bake!
Okay, we're almost there. I know it's been awhile here. Sourdough is typically baked at a pretty high temperature, but your recipe will tell you.
The most important part of this is after the loaf has baked, let it cool! If you cut into a loaf before it's cool, it will seem gummy. It needs that cooling time for the best texture.
???? For detailed information on storing homemade sourdough bread, see this post for my recommendations
A beginner friendly recipe for you to print
Easy Artisan Sourdough Bread
Print Recipe
An easy artisan style sourdough loaf with an open crumb and crisp crust. This recipe needs to be started more than 24 hours ahead of serving
Click here for a FREE autumn cookbook (25+ Recipes!)
Ingredients
7

ounces

mature

well fed starter

15

ounces

bread flour

9

ounces

room temperature water

½

teaspoon

diastatic malt powder OR sugar

1 ½

teaspoons

salt
Instructions
Combine all ingredients EXCEPT the salt into a large mixing bowl and stir with a spoon or spatula to create a wet, sticky dough. Cover with a towel and allow to rest for 30-60 minutes.

After the resting period, measure the salt and add it to the dough. Knead gently on the counter for 40 turns until the salt is worked in. Place in a clean, lightly greased bowl. Cover with the towel and allow to rest at warm room temperature, ideally 80-90 degrees, for 1 hour.

After an hour, do ONE knead/ fold motion of the dough. This can be done right in the bowl or on the counter. You are trying to reshape the dough back into a round ball, even though it will want to relax back out to a flat shape. Shape it once and then cover and allow it to rest for another hour.

Repeat step three, two more times, for a total of three kneads/ and folds, each spaced an hour apart. Cover the bowl for a final 1 hour rest at warm room temperature.

Your dough should now be puffier, but may not have doubled in size (or even close). It is now time for the second proof, which is a cool rise in the fridge overnight. Dust a banneton or bowl with a tea towel VERY generously with flour (rice flour is best) and place the dough into it. Remember that what is on the bottom of the bowl will be the top of your loaf.

Cover tightly with plastic wrap and place in the fridge overnight, for 12-18 hours.

In the morning, preheat your oven to 425 degrees. Sprinkle a sheet of parchment with cornmeal, then dump your dough into the center. Gently lift off the basket or bowl. You should have a rounded loaf and the bottom should now be on the cornmeal coated parchment. Dust again with flour and slash with a lane or very sharp knife. Place this sheet carefully into a dutch oven and cover with the dutch oven's lid.

Bake with the lid on for 30 minutes, then remove the lid and bake for 30 minutes more

Remove bread from the Dutch oven and peel off the parchment. Allow to cool at least 3 hours before slicing.
Notes
Sourdough bread will stay fresh at room temperature 2-3 days. It freezes very well as a whole loaf if allowed to fully cool before wrapping and freezing.
Nutrition
Calories:
128
kcal
|
Carbohydrates:
26
g
|
Protein:
4
g
|
Fat:
1
g
|
Saturated Fat:
1
g
|
Sodium:
291
mg
|
Potassium:
35
mg
|
Fiber:
1
g
|
Sugar:
1
g
|
Calcium:
5
mg
|
Iron:
1
mg
Did you make this recipe?
If you loved it, please leave a review!
I've read the beginners guide to sourdough, what do I do now?
Get, or make, a sourdough starter.
Start baking easy sourdough recipes like sourdough rolls or discard recipes like sourdough carrot cupcakes.
Try intermediate recipes like bread machine sourdough or sourdough sandwich bread.
Work on a high hydration artisan sourdough boule
If you run into any trouble, consult the sourdough troubleshooting guide.
Share your starter with your friends. ????
Be patient. It takes time for your starter to become active enough to work on its own. And each loaf takes time to rise. You can't rush it!
Don't be afraid! And if you have any questions, just let me know.