By request, here are all of our sourdough recipes and articles in one handy place!
Do you love sourdough bread?
Sourdough is a type of bread that's made with a natural leavening agent instead of commercial yeast. It has a unique flavor and texture, and it's also easier to digest than regular bread because the fermentation process breaks down some of the gluten in wheat. Plus, it's delicious.
Whether you want to learn how to make your own sourdough starter or bake your 300th loaf, you'll find everything from kitchen-tested recipes to troubleshooting guides.
How to start and maintain a starter
You can use our step-by-step guide on how to make your own sourdough starter if you don't already have one going. (It only takes 5 minutes a day.)
Making a sourdough starter is easy. It's truly just flour, water, and time.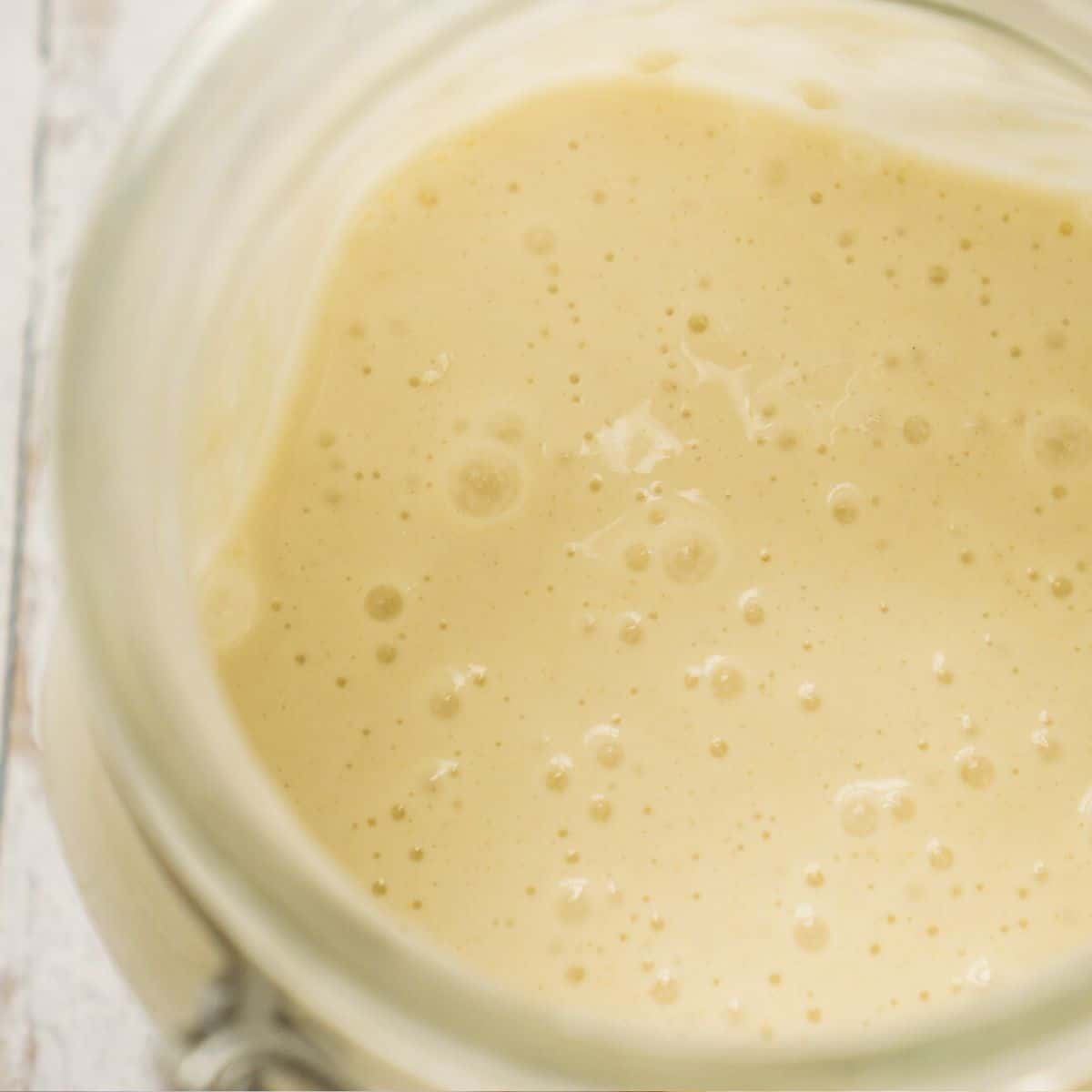 Beginner sourdough breads
Then follow along as we walk through every single step in making homemade sourdough bread.
This collection of bread recipes is perfect for beginners, or someone looking for an easy method. These recipes are simple enough to make every day.
[pt_view id="747ee7bdap"]
Intermediate bread recipes
[pt_view id="d38057d85q"]
These recipes require more ingredients and time—but the results are worth it.
Sourdough discard recipes
Here are some recipes that use up your excess sourdough starter, including muffins, cakes, breakfast dishes, and more!
Browse through the collection of discard recipes to make sure none of your starter goes to waste.
Cakes
[pt_view id="05216e3q4i"]
Breakfast Discard Recipes
[pt_view id="1f6ffac1zo"]
Baking tools you need
You probably have most of the tools you need already—a bowl, spoon, measuring cup or scales, and some bakeware. But there are some special tools that will make your baking life easier.
Storage Tips
Serious bread bakers sometimes bake more than they can realistically eat. That's okay. Here are some ideas for making the most of your homemade sourdough:
If you get stuck, check out the Sourdough Troubleshooting Guide!
Whether you are brand new to sourdough or just looking for some new recipes, I hope you have found this guide helpful.