In most of these recipes, the sourdough discard is simply for flavor.  An unfed starter will not make a baked good rise. But it will add a great tangy flavor, almost like using buttermilk.  Just keep in mind you'll still need baking soda or yeast for these recipes.
Don't just discard your sourdough starter! Use it in a new, tasty recipe. Here are some of the best.
Every day you dutifully feed that little jar its mix of flour and water. But in order to keep the right balance, you have to throw out a portion of the starter every time. But throwing it out hurts. I get it.

First of all, let me say that it IS important to discard a portion of your starter regularly. So if you don't want to make one of these recipes, just give yourself permission to throw it in the trash. It's like thinning the plants in your garden. Painful, but necessary. If you don't do it, the whole effort will be wasted.
1. Sourdough waffles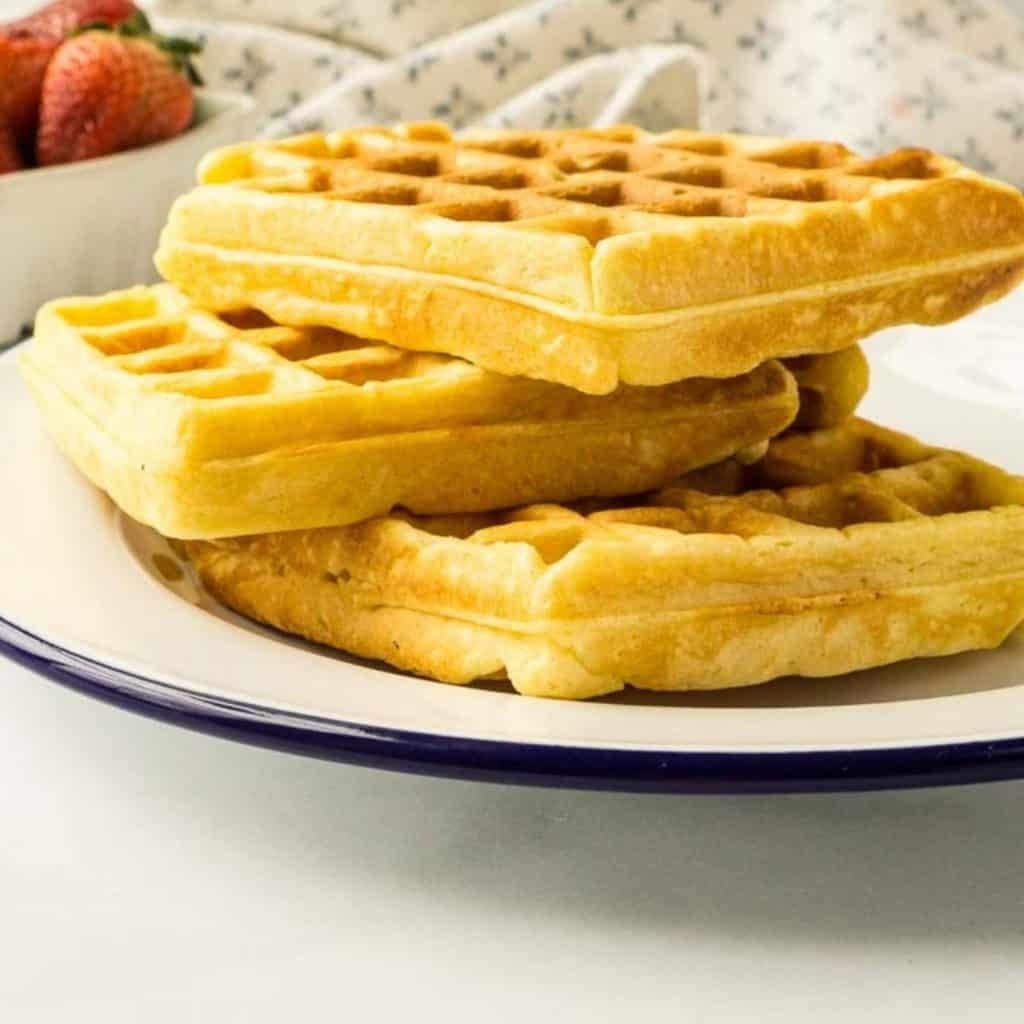 These are my favorite sourdough discard waffles because there is no overnight rise or anything else complicated. You mix, you pour into the waffle maker, you eat. Don't worry about a sour flavor, it is barely noticeable, especially when they are covered in butter and maple syrup. (As they should be!)
2 Sourdough pancakes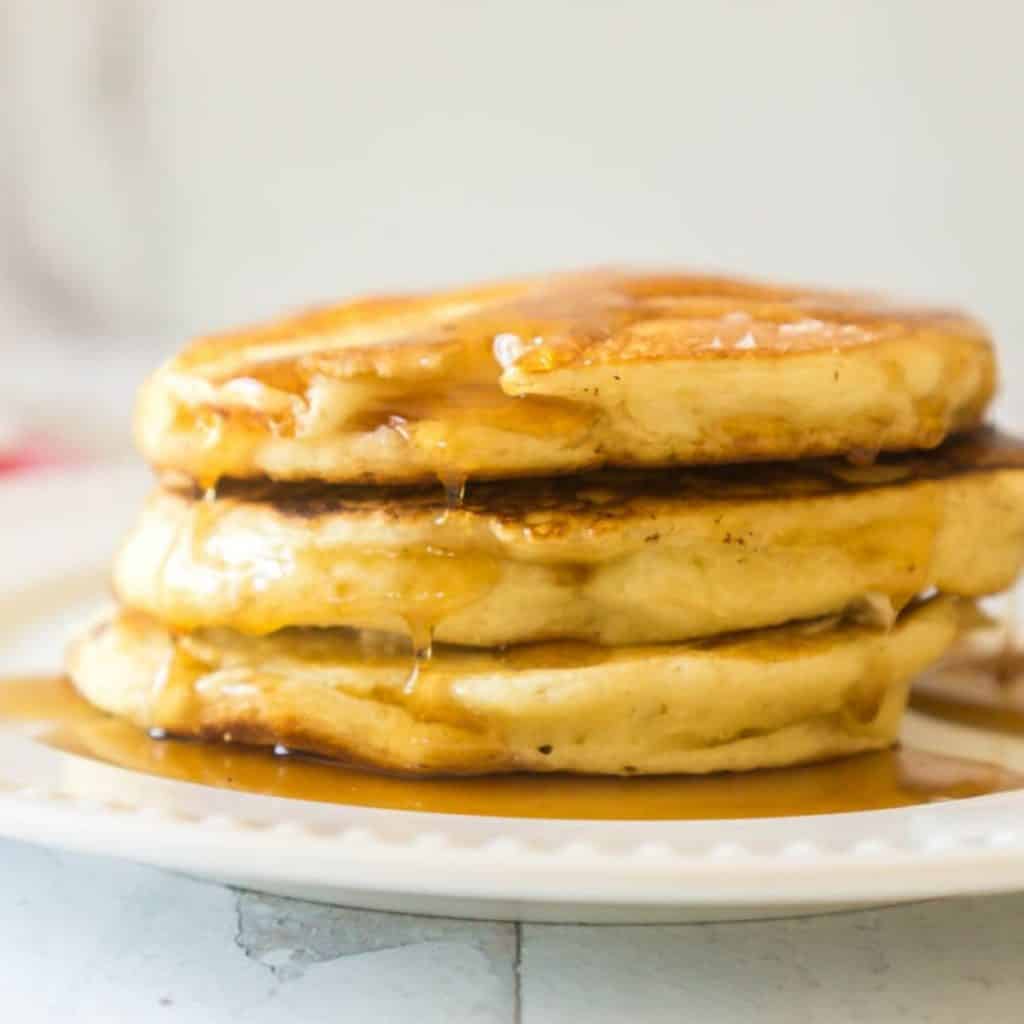 And with waffles, pancakes are not far behind. My favorite sourdough pancakes are thick, fluffy, and like the waffles, mixed up and cooked in just a few minutes. Easy and delicious.
3. Banana Bread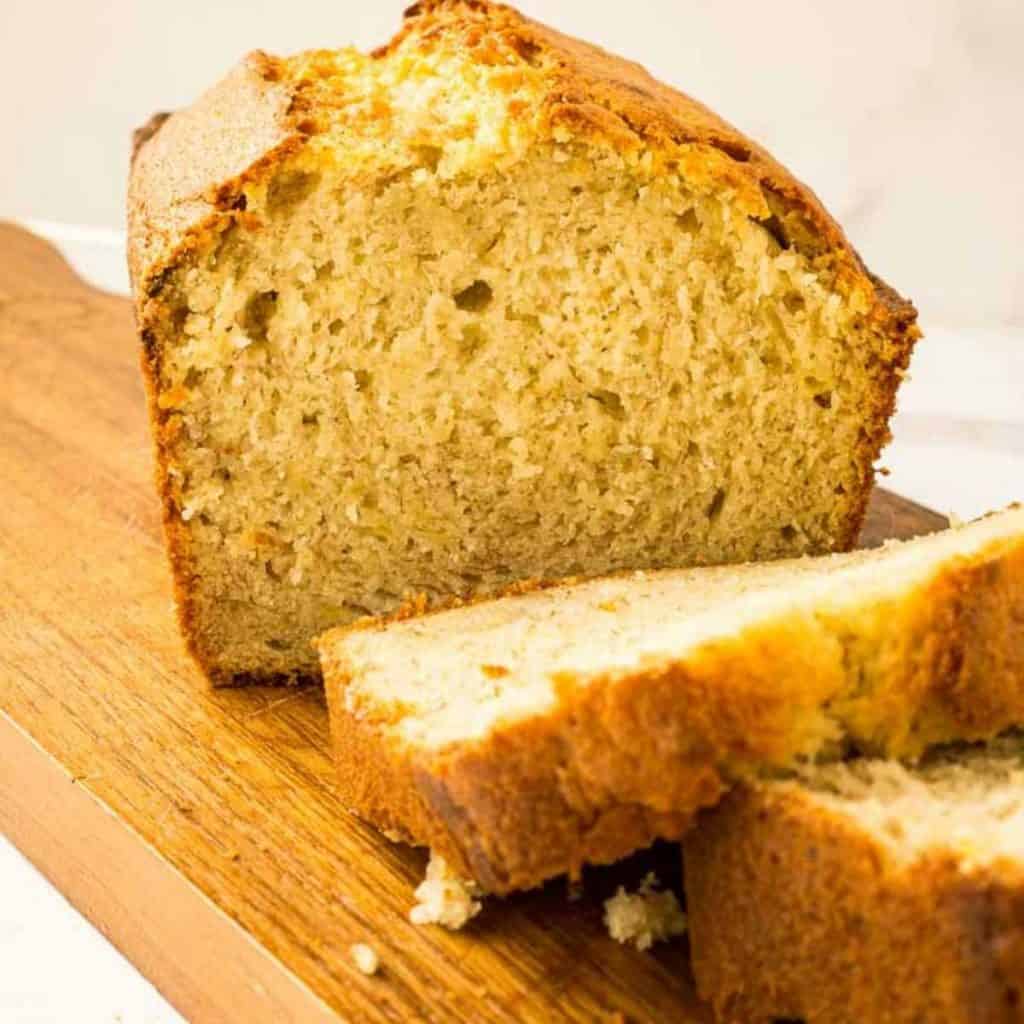 Sourdough banana bread is a great thrifty baking project because it uses two ingredients that would otherwise be wasted: sourdough discard and overripe bananas. I love to bake a loaf of this and keep it in the freezer for an unexpected guest or a hectic morning.
Like most sweet sourdough recipes, there is no real noticeable sourdough taste in these. You can add blueberries to the batter, or top with a brown sugar icing if you want something sweeter.
4. Carrot cake with sourdough discard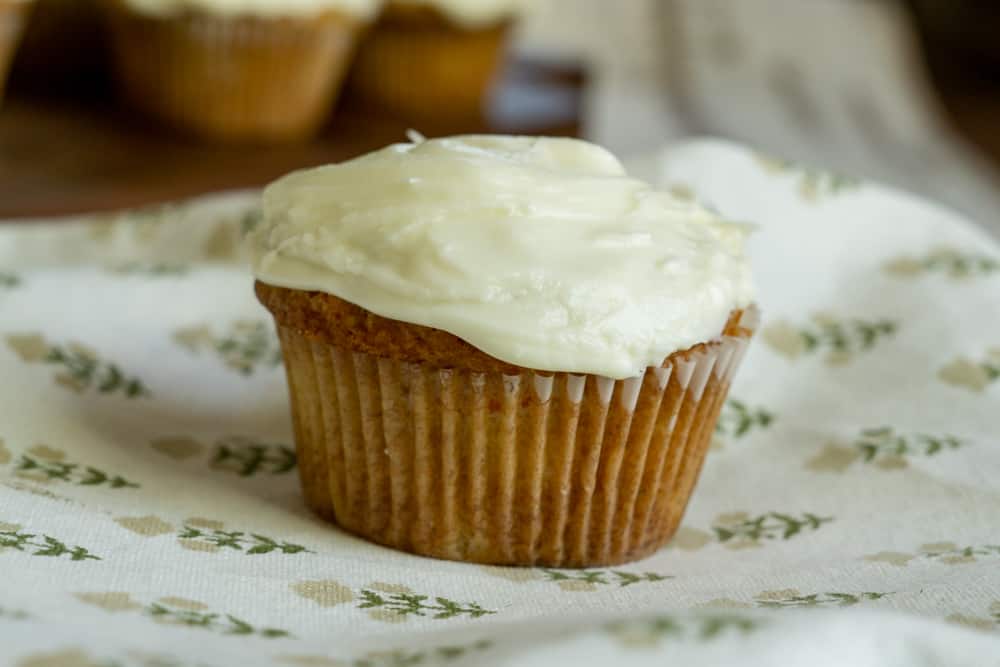 Sourdough carrot cake might sound a little weird, but trust me on this one. This recipe is sweet, soft, and delicious. Even people who don't like sourdough will love it. If you leave off the frosting, you can even call it a muffin if you'd like.
I serve this regularly to people as just a "normal" carrot cake and it always gets devoured.
5. Sourdough blueberry muffins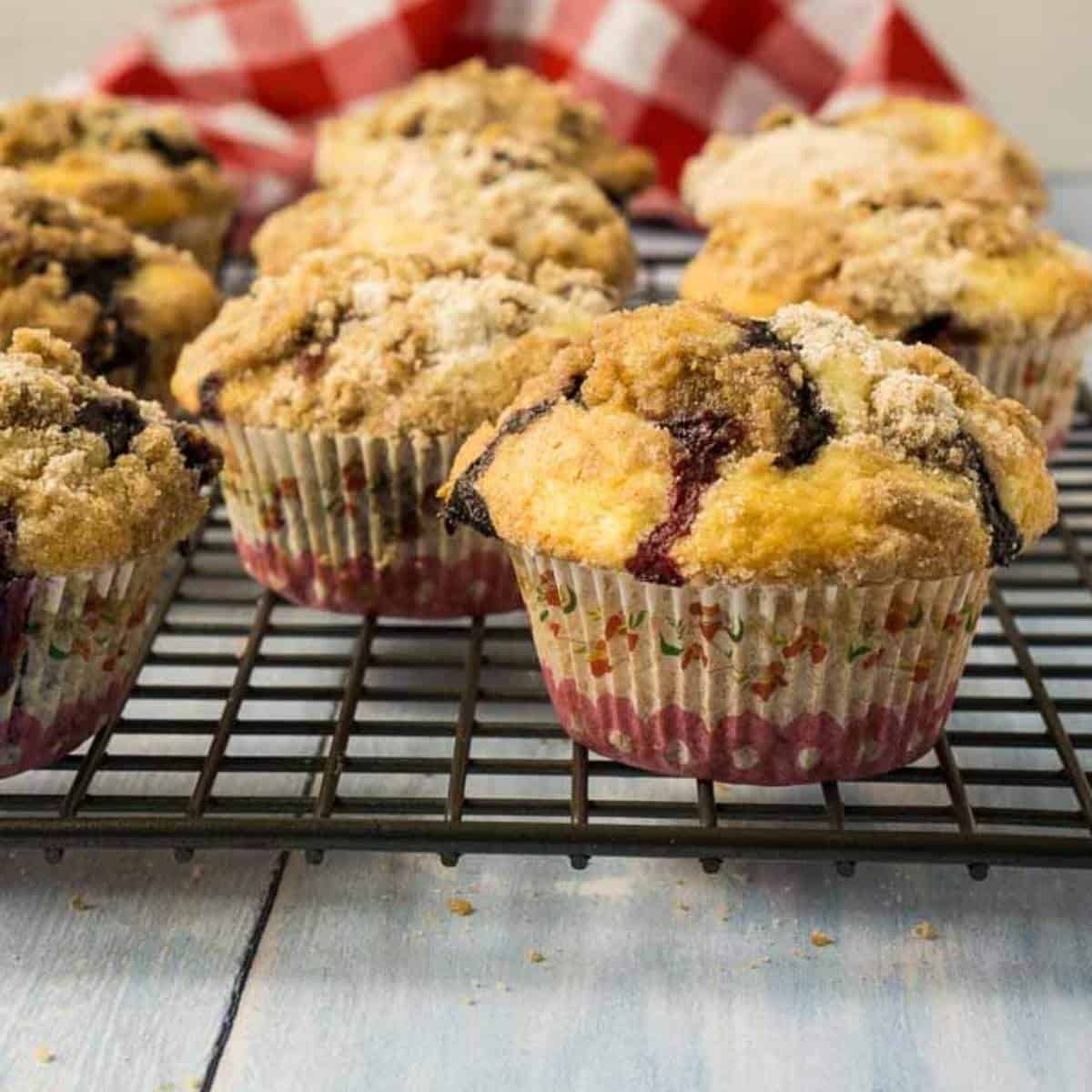 I'm noticing a real breakfast food trend here, and it makes sense. You typically discard and feed your starter in the morning, so if you have a breakfast recipe that can use it up, all the better.
This recipe for blueberry muffins uses discard sourdough and is delicious! It has a cinnamon sugar crumbly topping you will love!
6. Pizza crust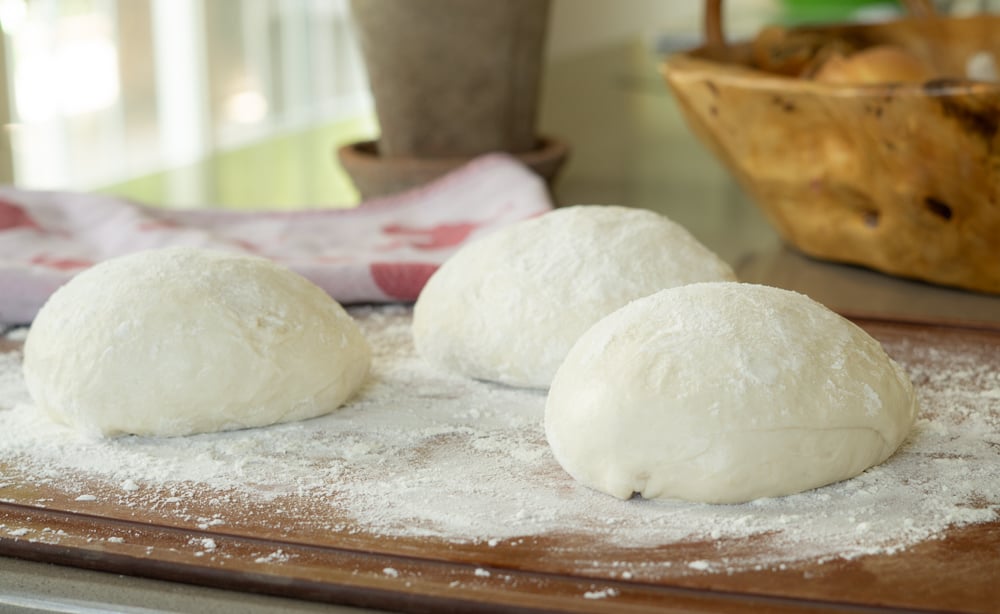 Sourdough pizza crust is handy because pizza is something you can eat regularly. Whenever you just aren't sure what to do with your starter, go ahead and mix up a batch of this dough.
This recipe can use either discard or fed starter. If you are using discard, you'll need to add a little yeast.
7. Sourdough Cheese Crackers
When you are ready for a sourdough cracker that's a little different, try these cheddar sourdough crackers. They are crisp, salty, addictive, and taste like a gourmet cheez-it. They are rolled out and cut but easier to make than you think!
8. English Muffins
These are, again, a perfect breakfast recipe. They have tons of air pockets and a great texture. They are great, of course, with just butter and jam, but we really love them with breakfast sandwiches. One of the most practical sourdough discard recipes out there.
9. Sourdough Chocolate Cake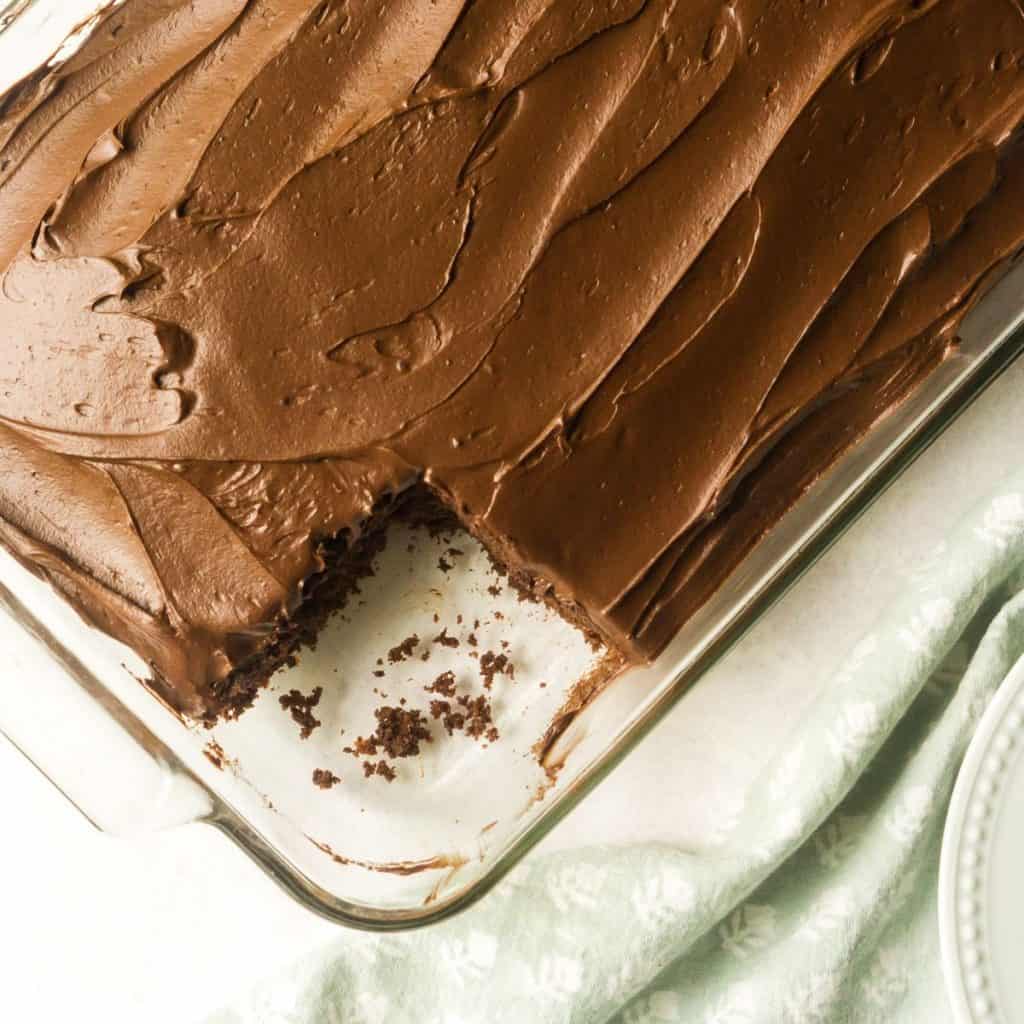 This is a simple cake that is totally appropriate for a snack as well as a dessert. You only need one bowl and a few minutes of prep time, and it's absolutely delicious: moist, chocolatey, and not too sweet. Get the easy sourdough chocolate cake recipe here
10. Baked Doughnuts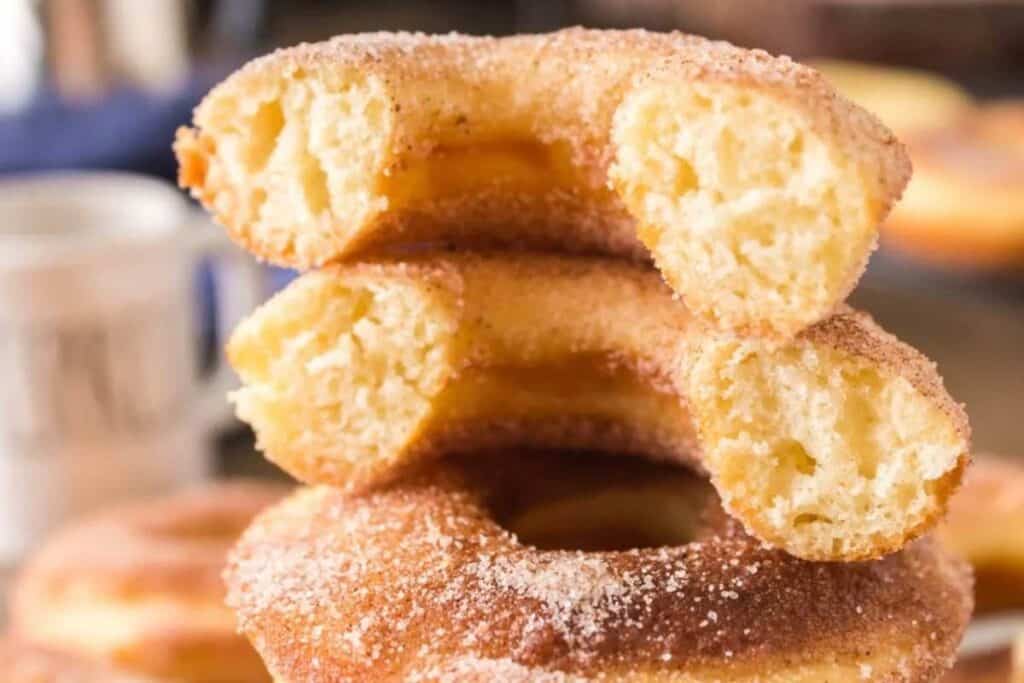 Serve these delicious baked sourdough donuts with cinnamon and sugar topping to your family for a special treat. You can have them for breakfast, brunch, a snack or a dessert.
11. Pretzels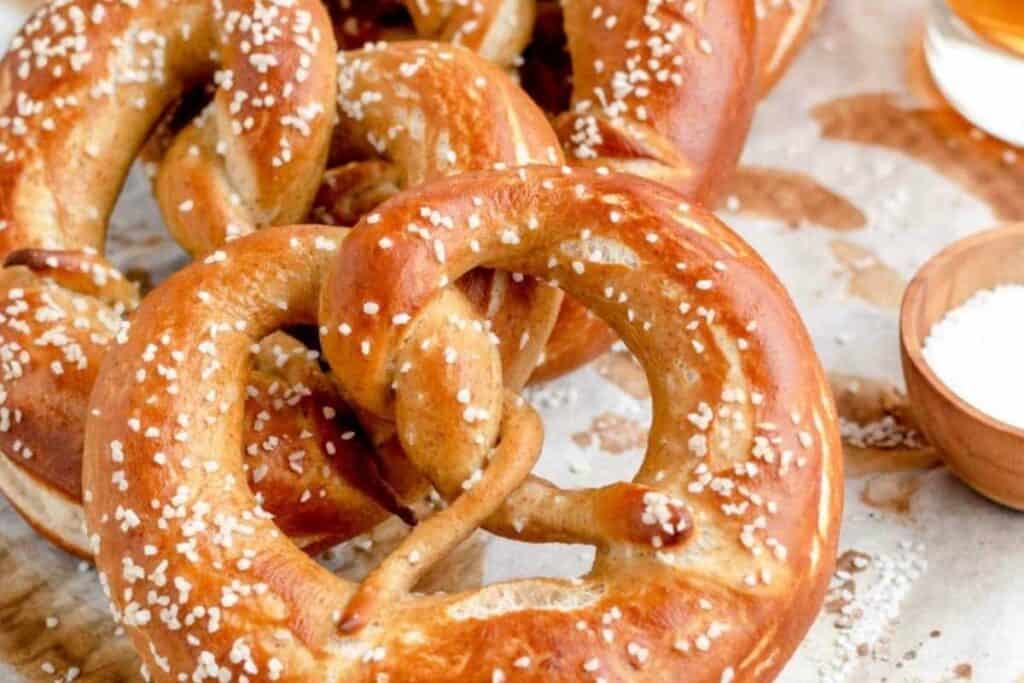 This sourdough pretzel recipe can use either discard or fed sourdough starter. There is some kneading and shaping involved, so they are not a quick recipe like pancakes or waffles. But they are delicious, fun to make with kids, and can be adapted to be either sweet or savory.
12. Sourdough Discard Coffee Cake
Sourdough discard coffee cake has a delicious flavor from the starter and from sour cream and its topped with a super delicious cinnamon sugar streusel. A big hit with little ones!
13. Lemon Snack Cake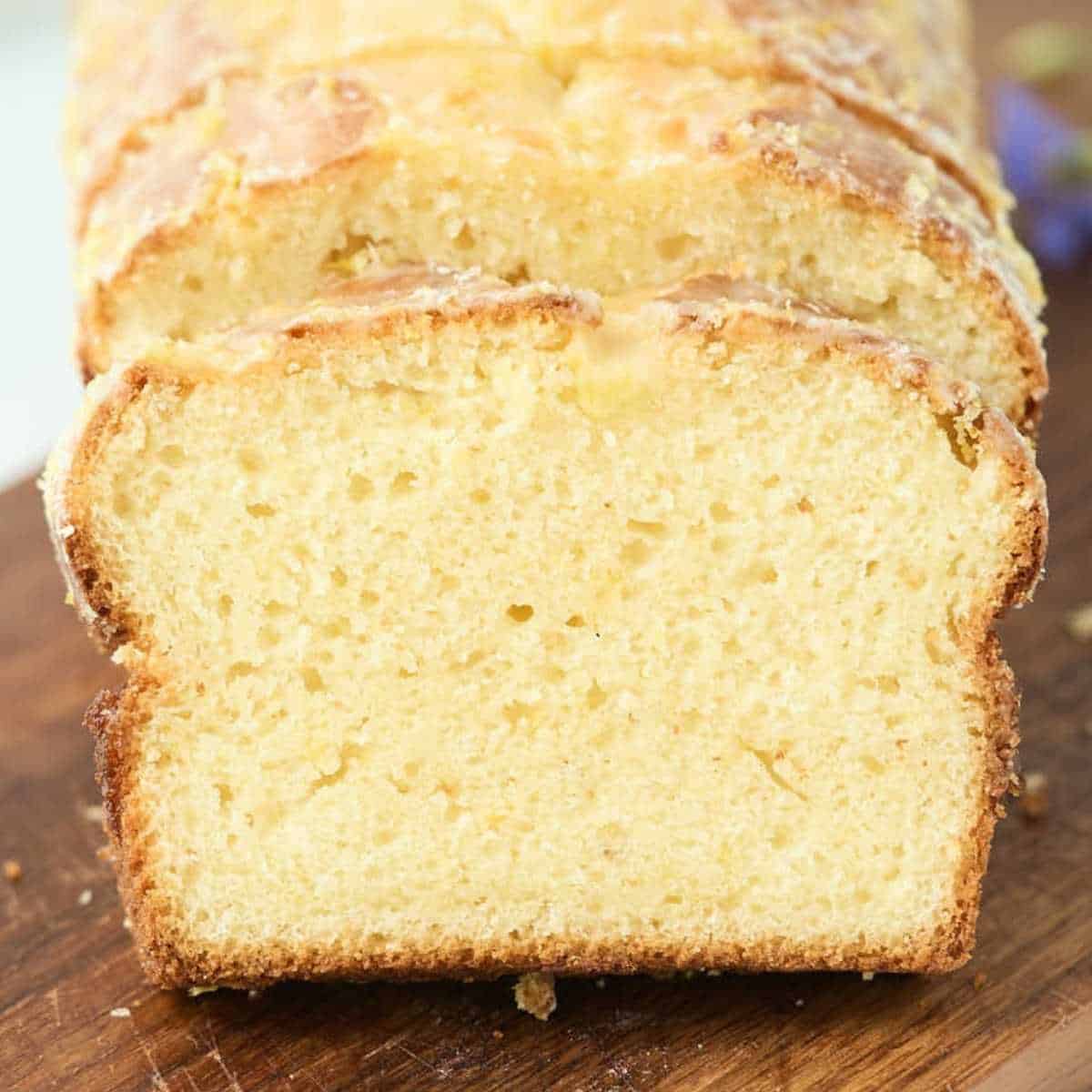 This cake is a delicious breakfast, snack, or dessert. Topped with a sweet-tart lemon glaze, this is a sweet treat that uses up some of that unfed sourdough discard without wasting it.
14. Chocolate Chip Sourdough Muffins
Easy to make and another perfect sourdough breakfast recipe, even picky eaters love chocolate chip muffins. This recipe is moist and sweet, and topped with crunchy sugar.
15. Lavender scones
Lavender Sourdough Scones are easy to make and delicious! The floral lavender flavor and lemon glaze make them perfect for a party or an everyday treat! These scones can also be made without a sourdough starter and they are just as delicious!
16. Cranberry Cake
This coffee cake is perfect for a weekend morning or afternoon snack. It is moist and buttery, with a layer of fresh cranberries and a double layer of rich, walnut-crumb topping.
17. sourdough gingerbread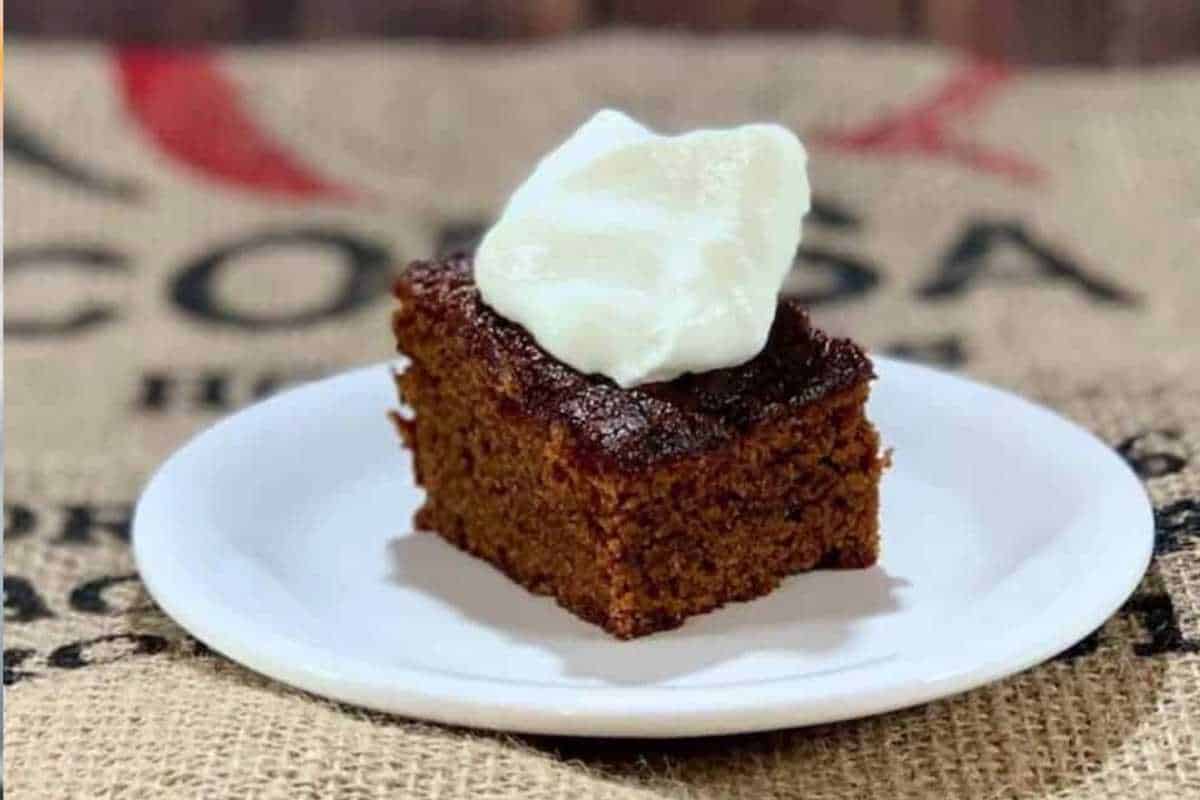 Sourdough gingerbread is soft and has a deep spice flavor that is not too sweet. This old-fashioned cake is perfect for any time of day, and there's no sourdough flavor; it tastes just like the classic.
18. Sourdough Crescent Rolls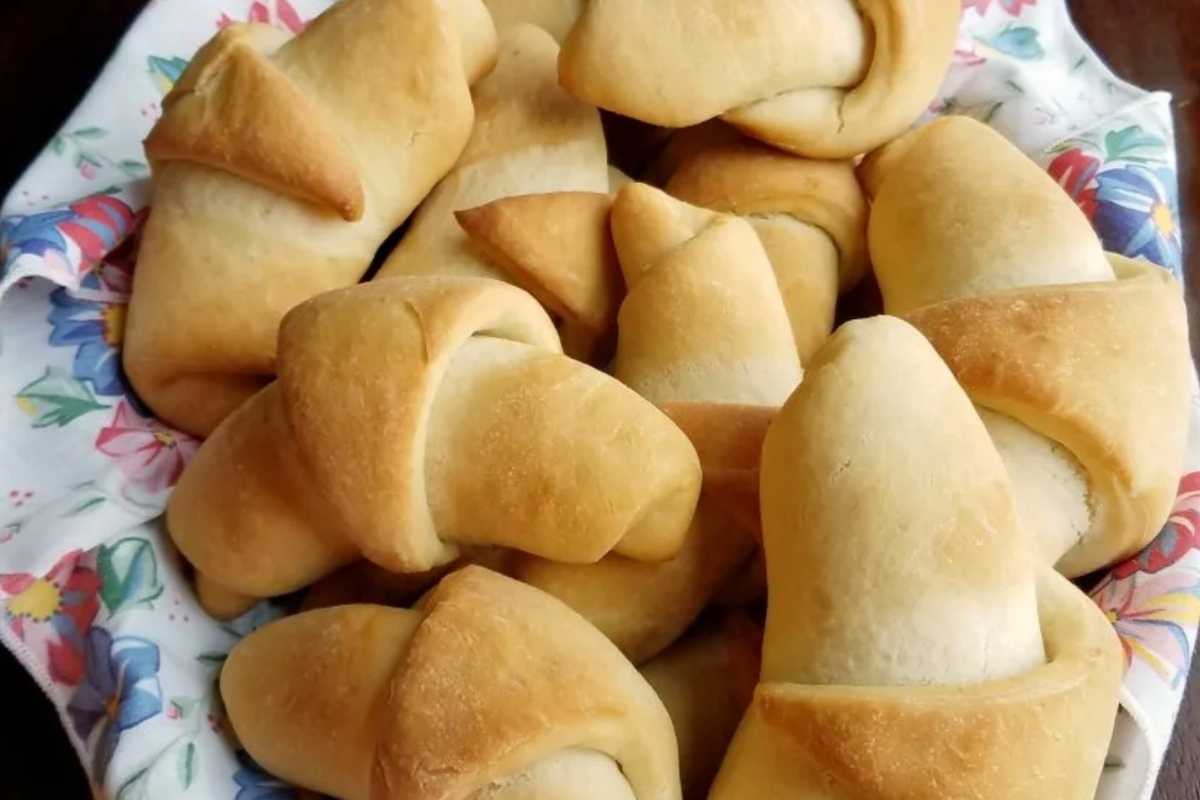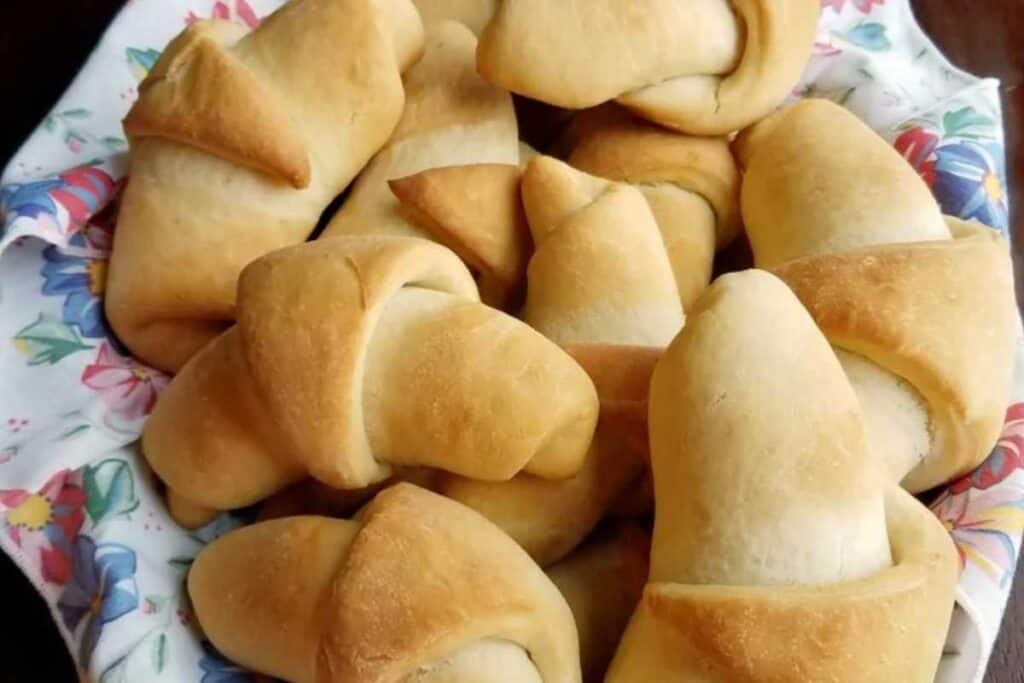 Sourdough crescent rolls are soft and buttery. They are also a little bit sweet and have a nice sourdough flavor. These rolls are perfect with any family dinner.
19. Flaky Biscuits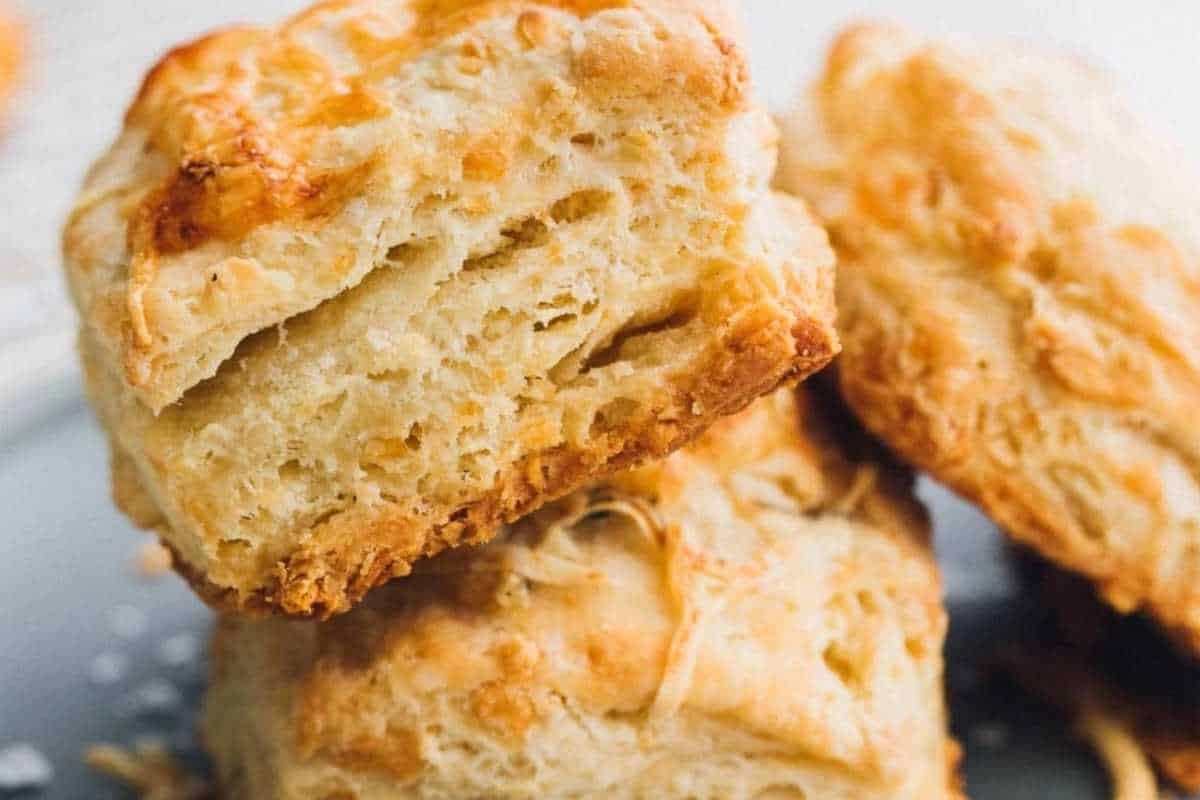 These sourdough discard biscuits are flaky, buttery, and delicious. You need just five ingredients to make them. Perfect any time of day.
20. Sourdough Shortbread Cookies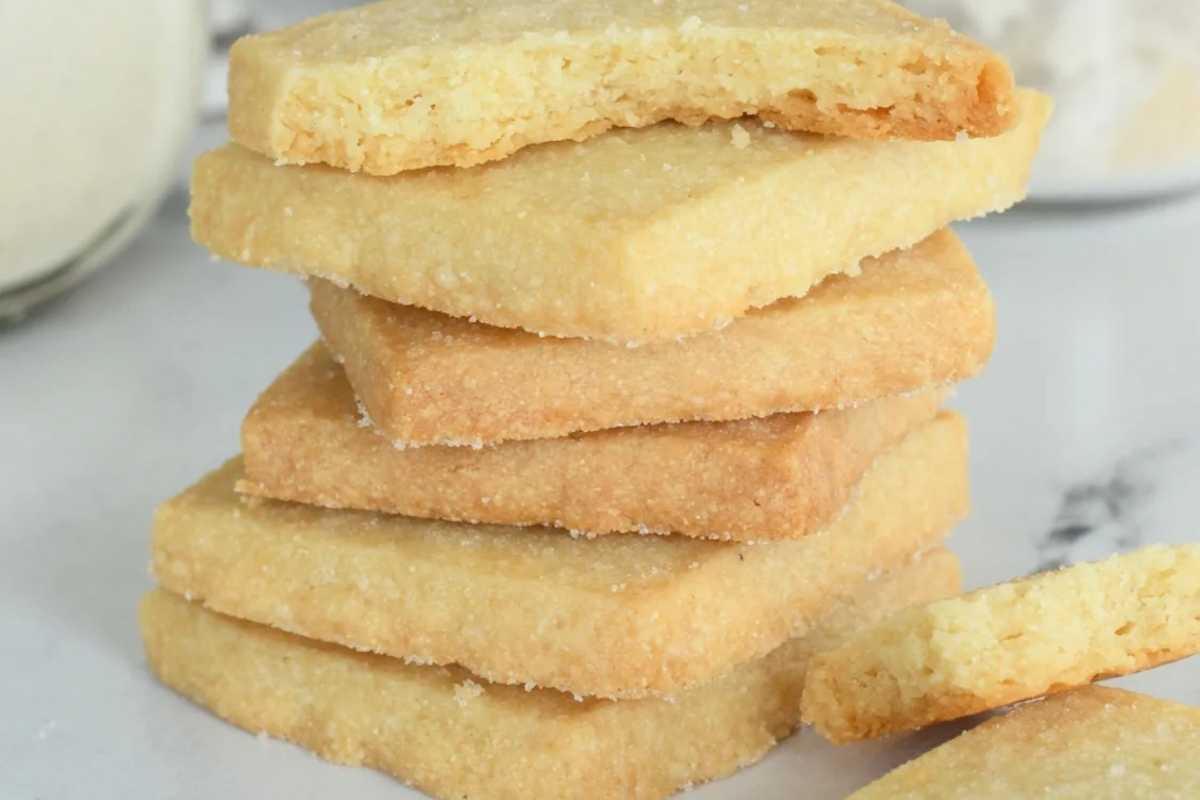 This recipe uses a unique technique. Sourdough Shortbread Cookies! Buttery shortbread cookies are made more delicious with powdered sourdough discard. These cookies are perfect for the holidays!
21. Sourdough Granola
Sourdough granola is a great way to use up your sourdough discard. This homemade granola is easy to make and tastes great. It is perfect for snacking on anytime.
22. Sourdough Lemon Ricotta cookies
Sourdough Lemon Ricotta Cookies are soft, tender, and melt in your mouth amazing. The ricotta and discard sourdough starter makes the cookies moist and cake-like with the perfect balance of sweet and tart.
22. Sourdough Chocolate chip cookies
The best sourdough cookies of any I've tried, these chocolate chip cookies are thick and chewy, not cakey. Delicious!
23. Sourdough Naan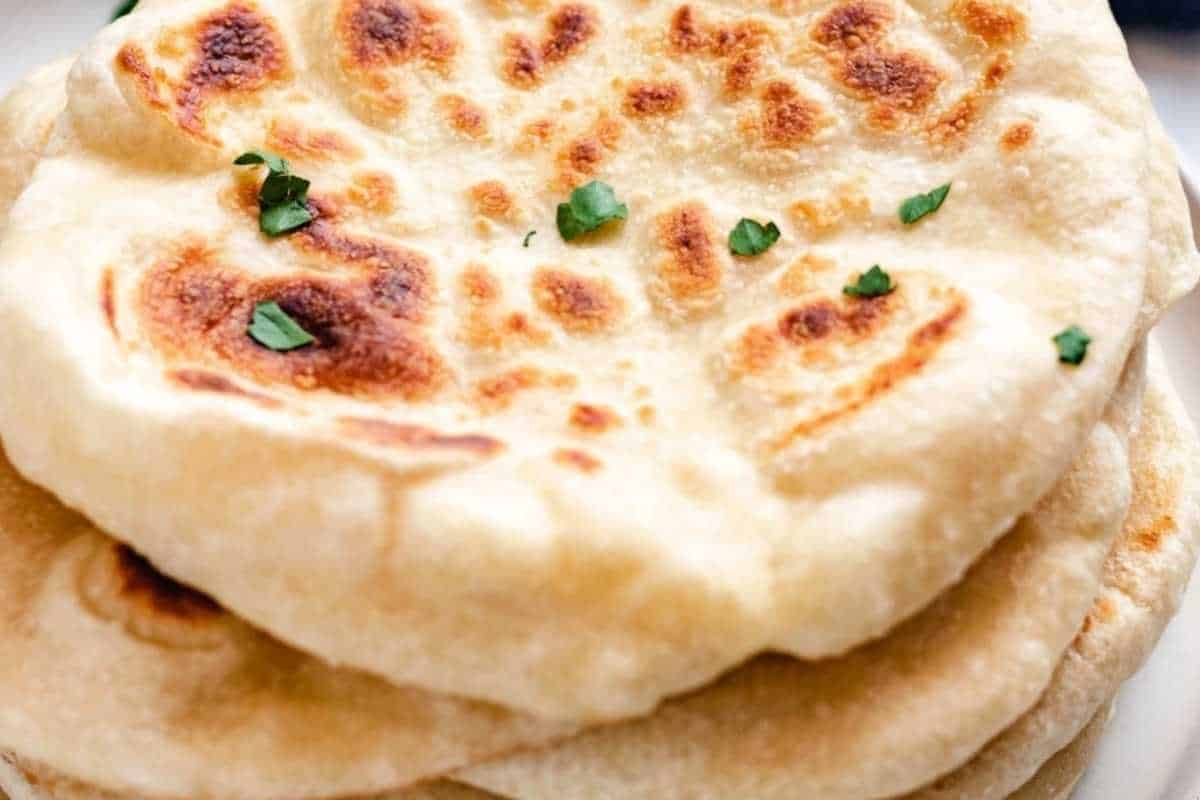 This Sourdough Naan is a delicious flatbread that you can enjoy as a snack or with your favorite meals. It has a slightly chewy texture and a charred flavor that will delight your taste buds. You can use it to soak up your favorite stews, spreads, or toppings.
24. Cinnamon rolls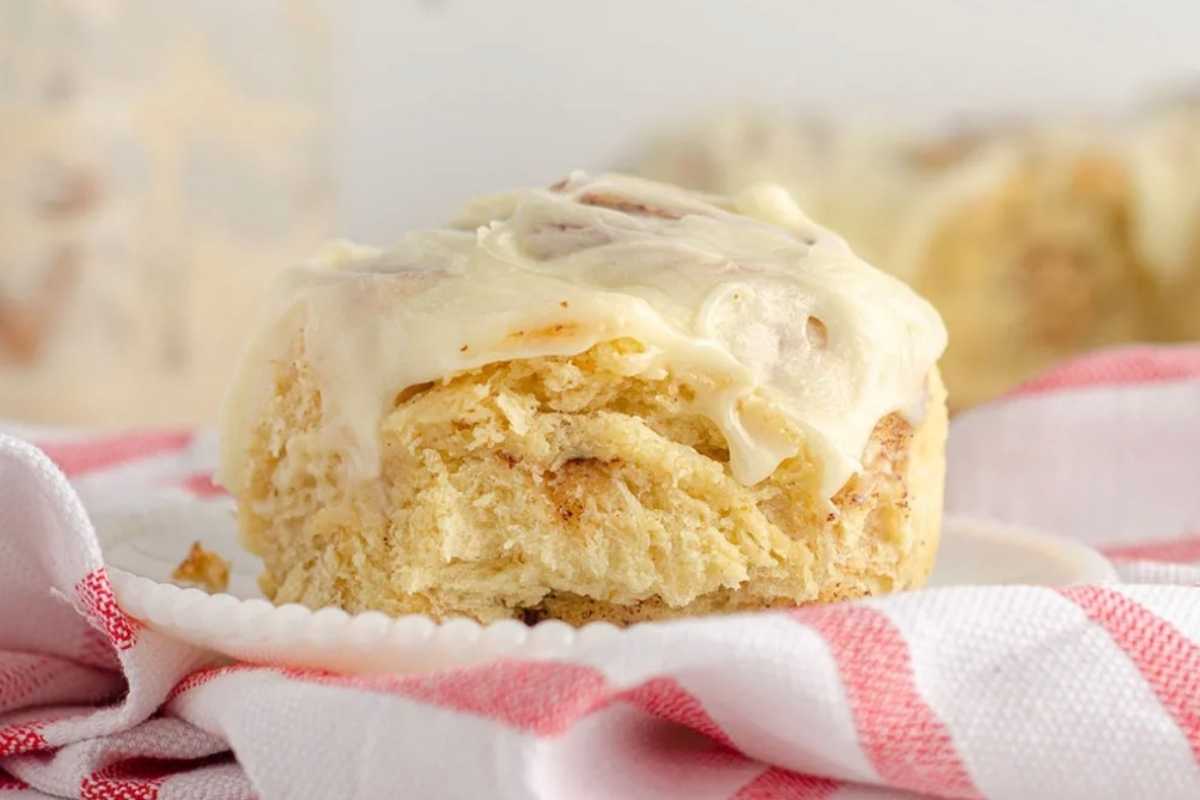 You can learn how to make cinnamon rolls with sourdough starter. These cinnamon rolls are made without yeast, so they are small and simple to make. The filling is sweet and delicious, and the frosting is easy to put together.
25. Sourdough Dutch Baby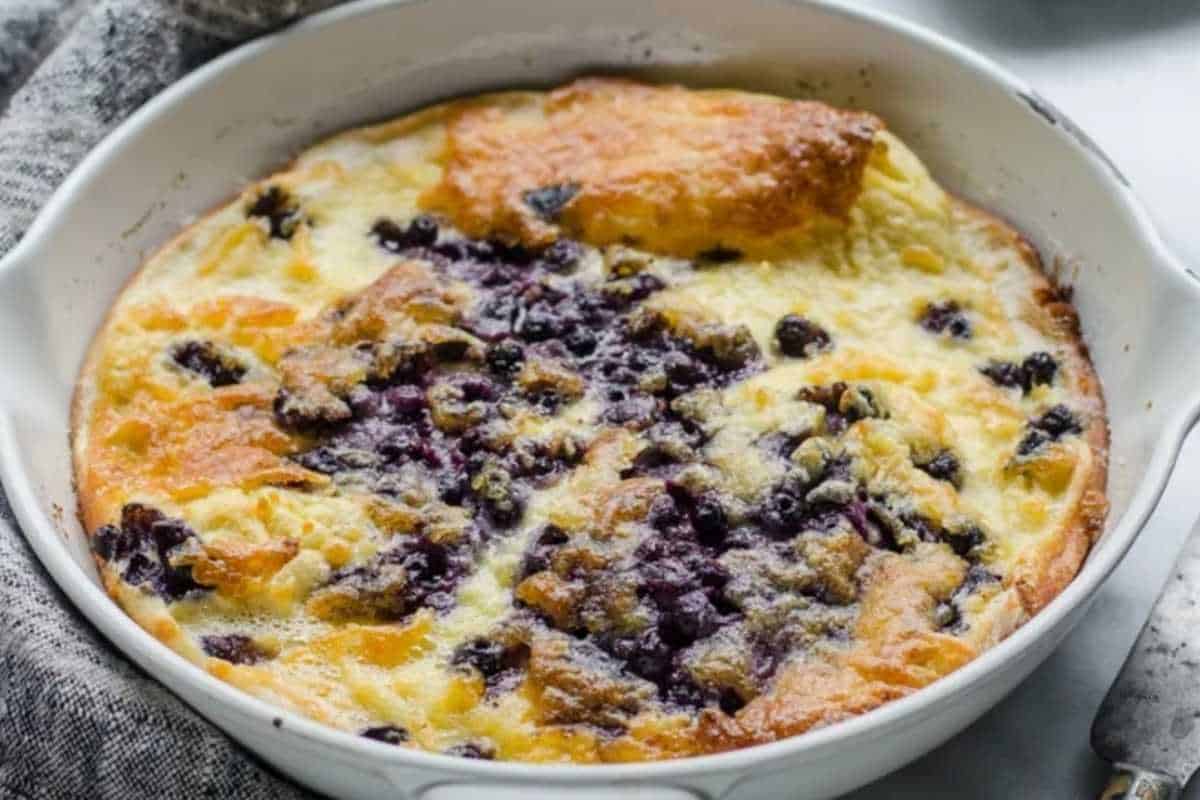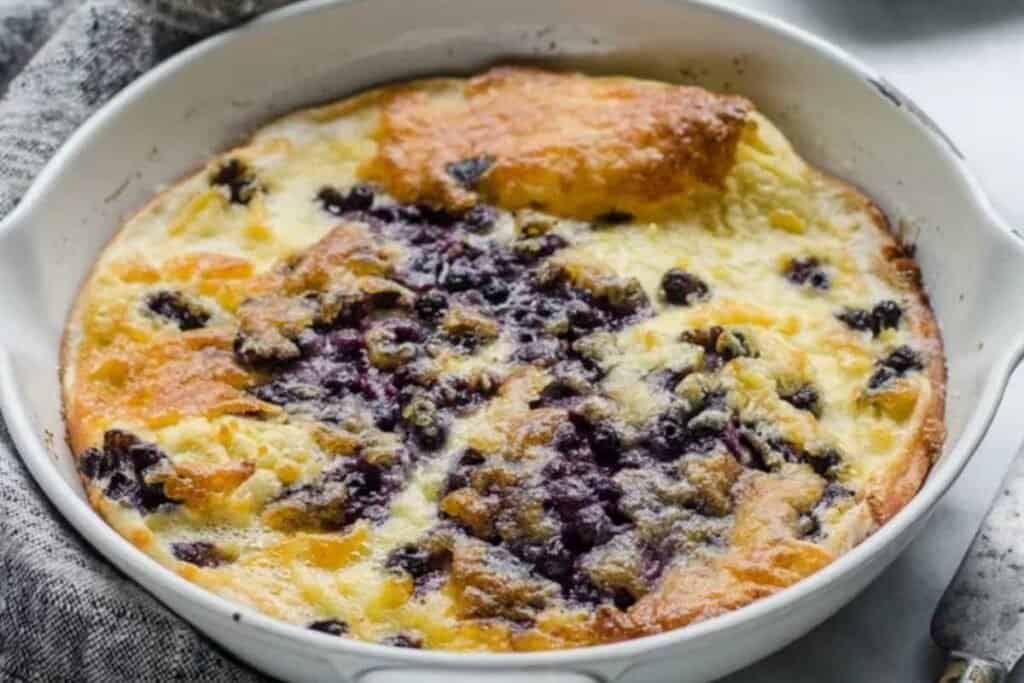 This Sourdough Dutch Baby or German Pancake is a thick type of pancake that is typically made with yeast. It is very delicious and melts in your mouth.
27. Sourdough Onion Rings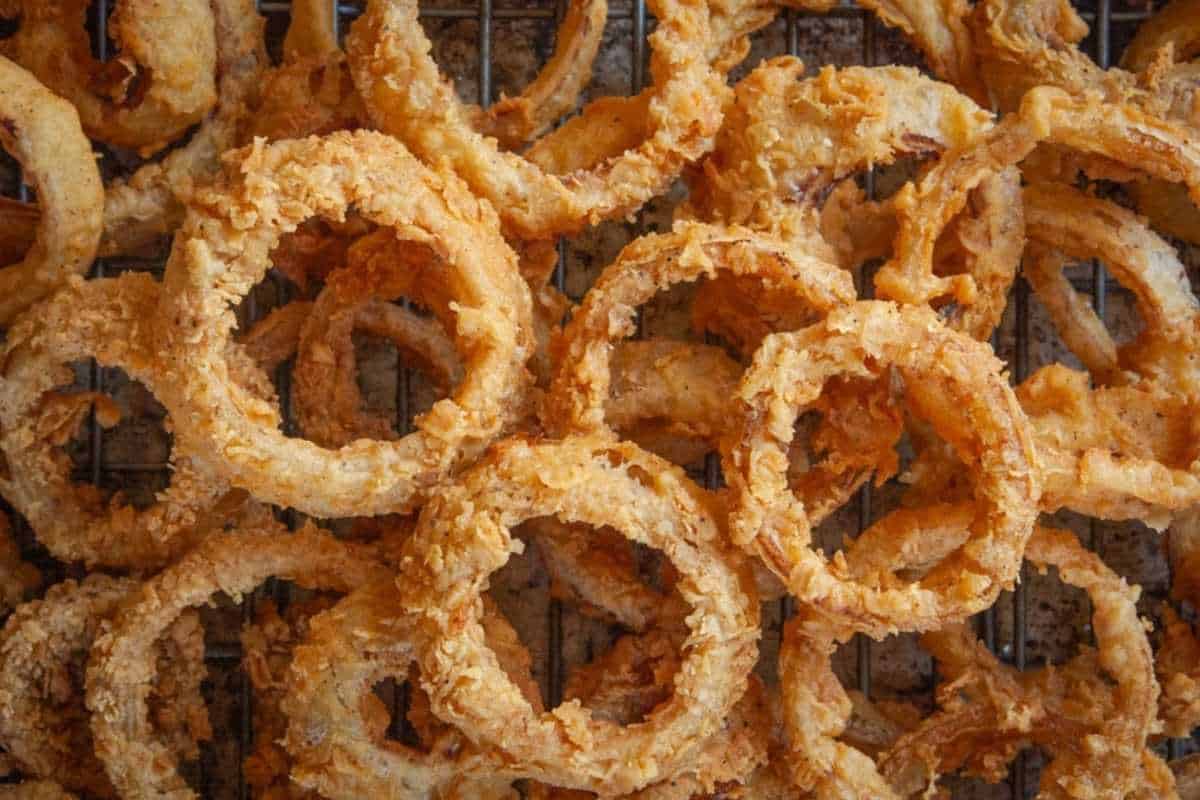 It is possible to make the crispiest, crunchiest, tastiest onion rings you have ever had by using sourdough starter discard. This will help give the onion rings a perfect coating.
28. Pie Crust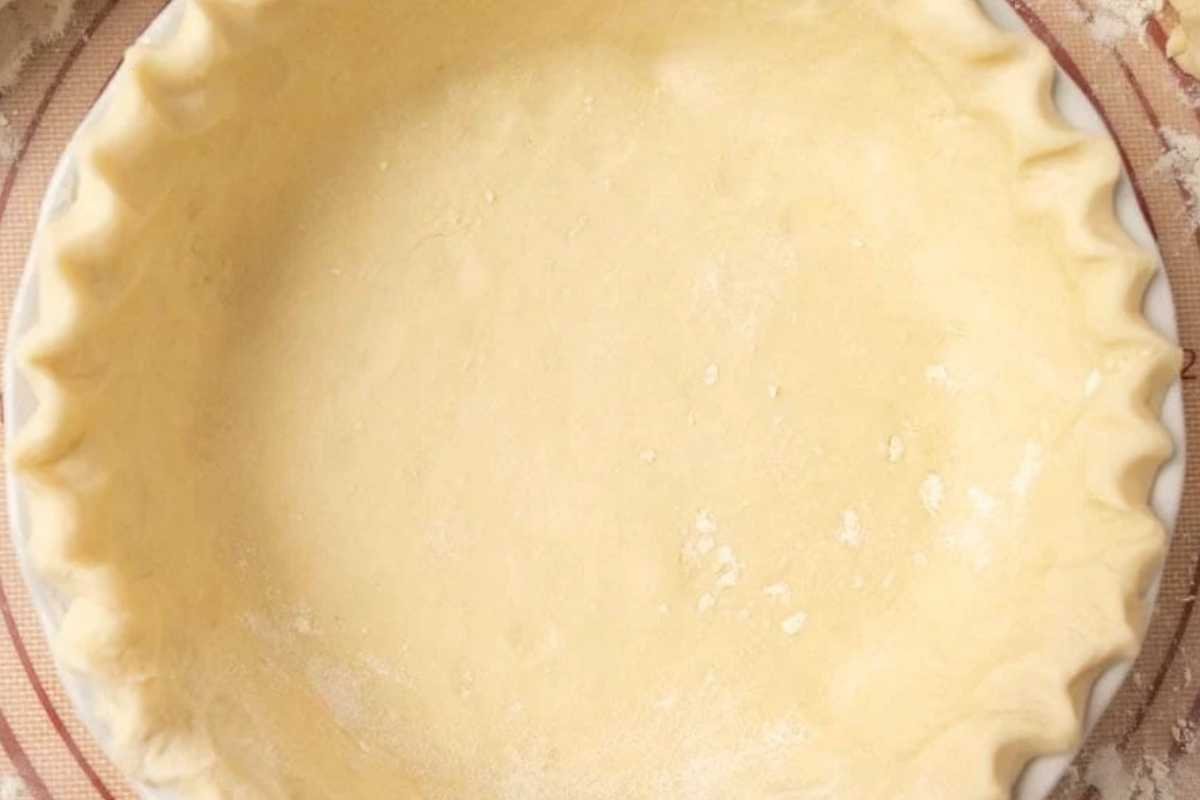 You can use leftover sourdough discard to make this easy dough! This recipe for sourdough pie crust is made quickly in the food processor and has a great flavor.
29. Sourdough Pumpkin Cake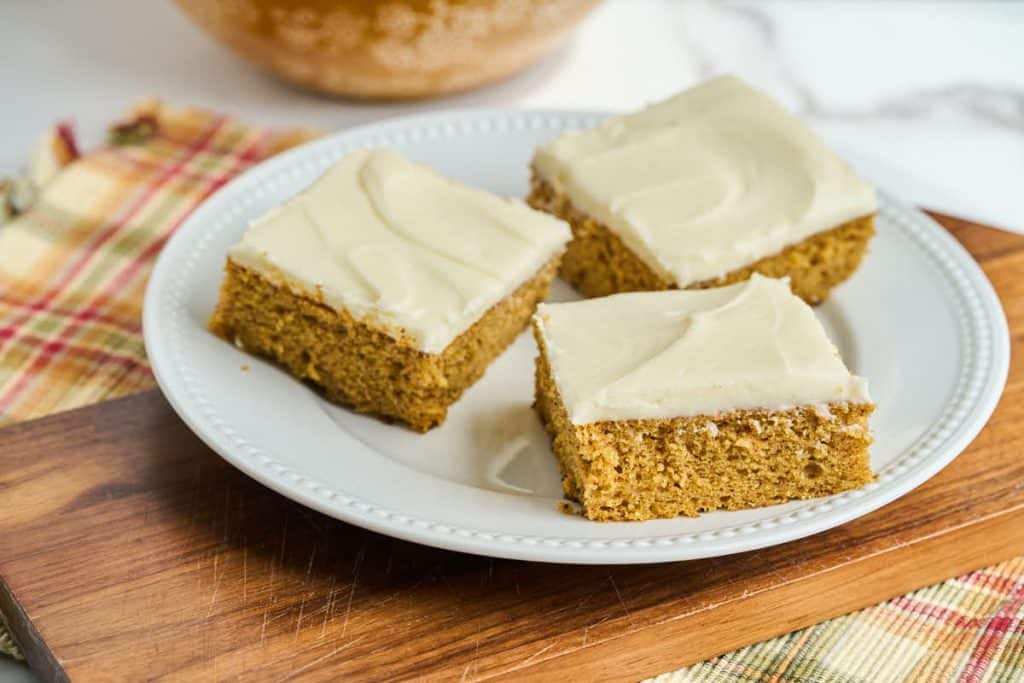 This cake has a delicious combination of flavors with the sweet pumpkin spice and the tang from the sourdough. The perfect cream cheese frosting tops it off making it easy to make and perfect for fall.
30. Sourdough Apple Cake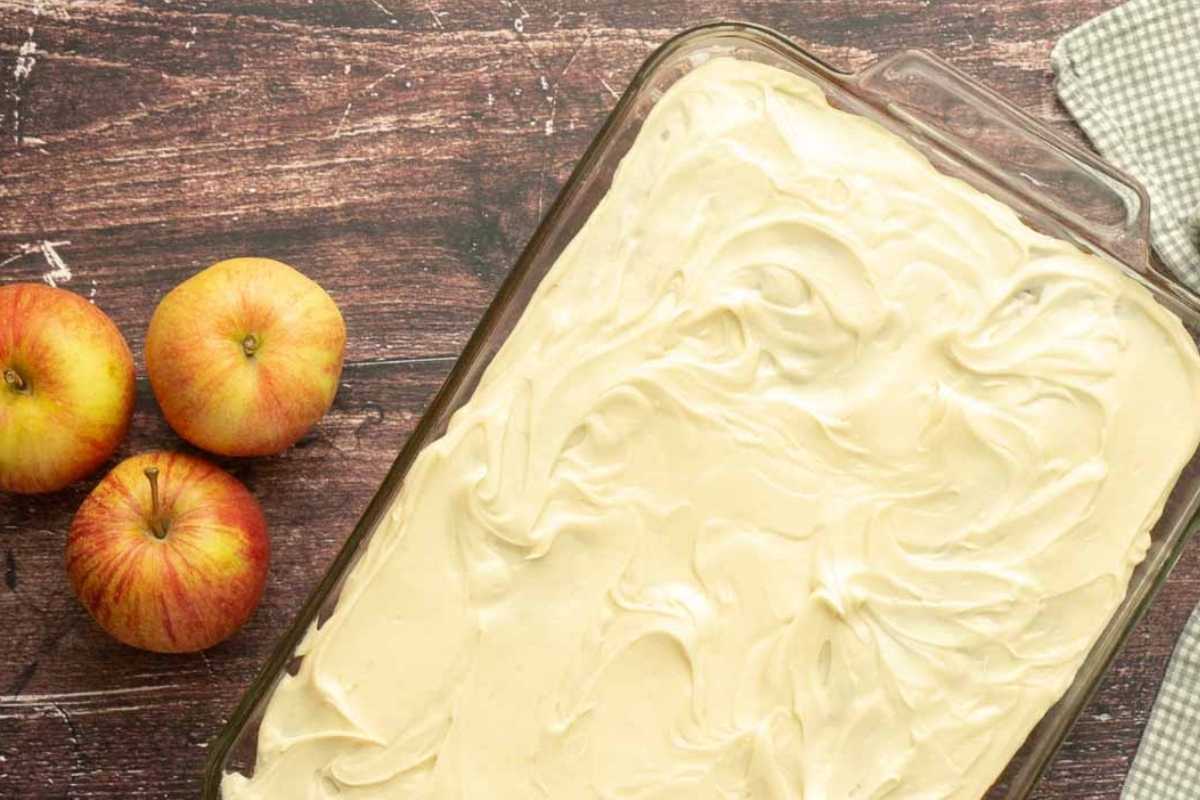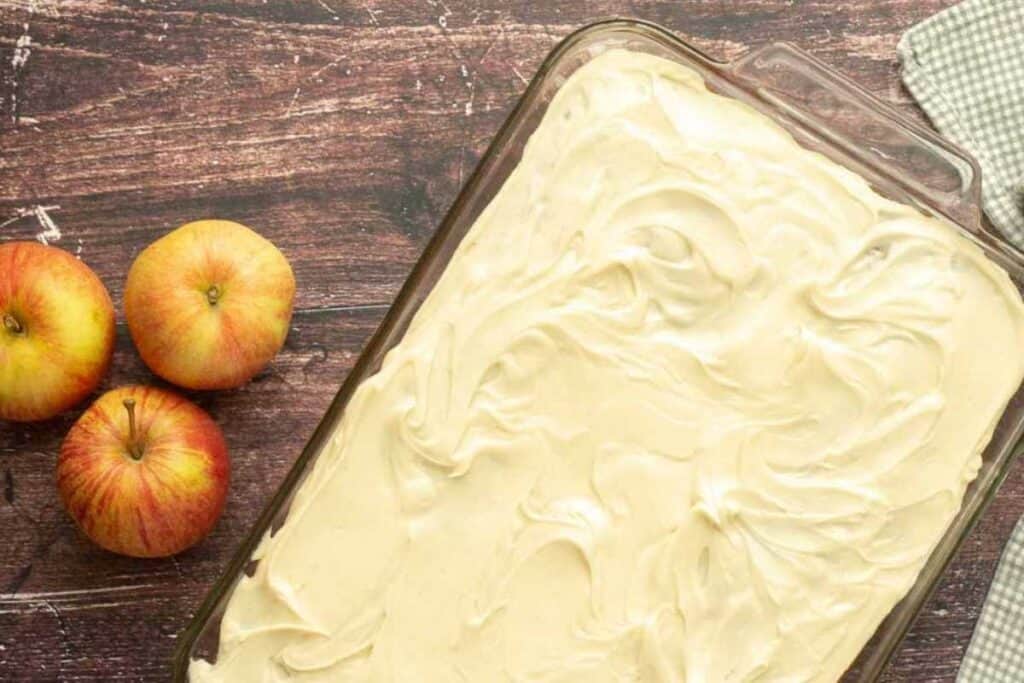 Sourdough apple cake recipe: a moist and delicious cake made with shredded apples and your sourdough starter.
30+ Amazing Recipes to Use Your Sourdough Discard
Print Recipe
In most of these recipes, the sourdough discard is simply for flavor. An unfed starter will not make a baked good rise. But it will add a great tangy flavor, almost like using buttermilk. Just keep in mind you'll still need baking soda or yeast for these recipes.
Click here to grab a free seasonal e-cookbook!
Ingredients
Discard sourdough starter

Other ingredients for recipe
Instructions
Select your favorite recipe from the list and follow the instructions.

Alternatively, reduce flour and liquid by 1/4 cup from your favorite baking recipe and add 1/2 cup of sourdough starter
Did you make this recipe?
If you loved it, please leave a review!