These charming labels will make your canned goods look as great as they taste, helping you keep track of freshness and details.
No email, no fuss. Just download and go.
(Or stick around for a while! ❤️ )
how to print
These labels use Avery label templates. If you use the right labels, there's no need to cut. However, I often find it easier to print on full-sheet sticker paper and cut. The choice is yours.
Open the PDF file in a PDF reader such as Adobe Acrobat Reader.
Check your printer settings and ensure it is set to print at "Actual size" or "100%" scale to maintain the correct label dimensions.
After printing, if you used full sheet sticker paper, carefully cut out each label along the provided guidelines using scissors or a craft knife for a precise finish.
2-inch round labels
wide mouth mason jar canning lids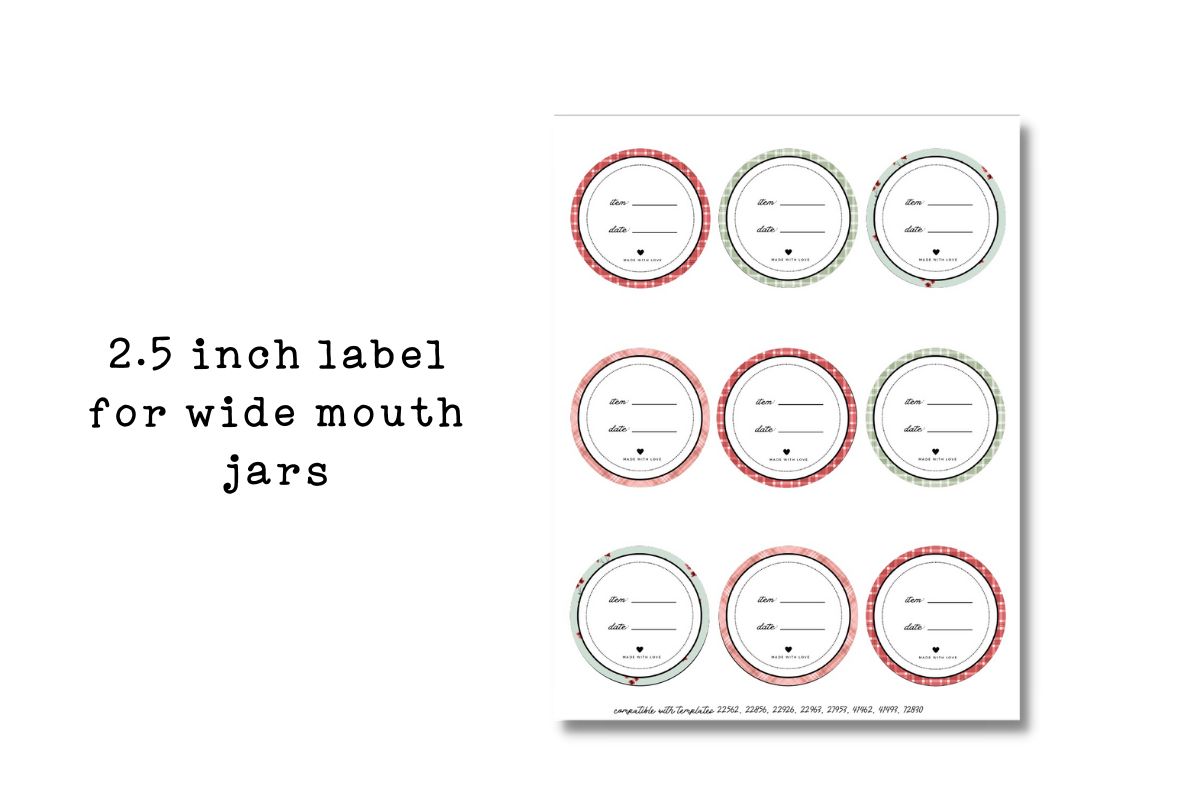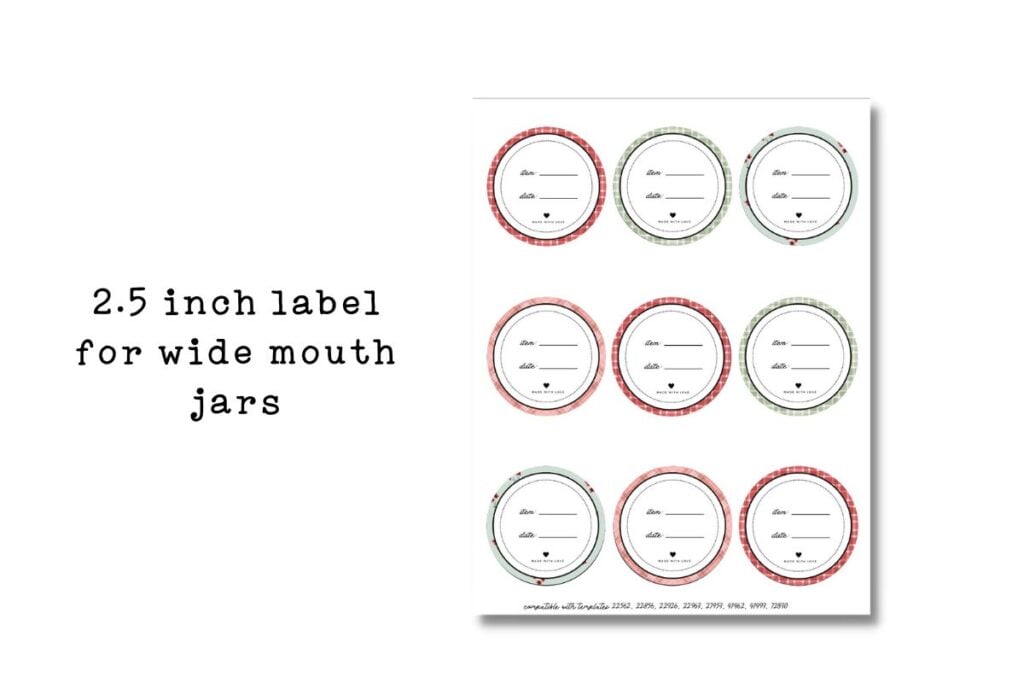 rectangular labels
strawberry jam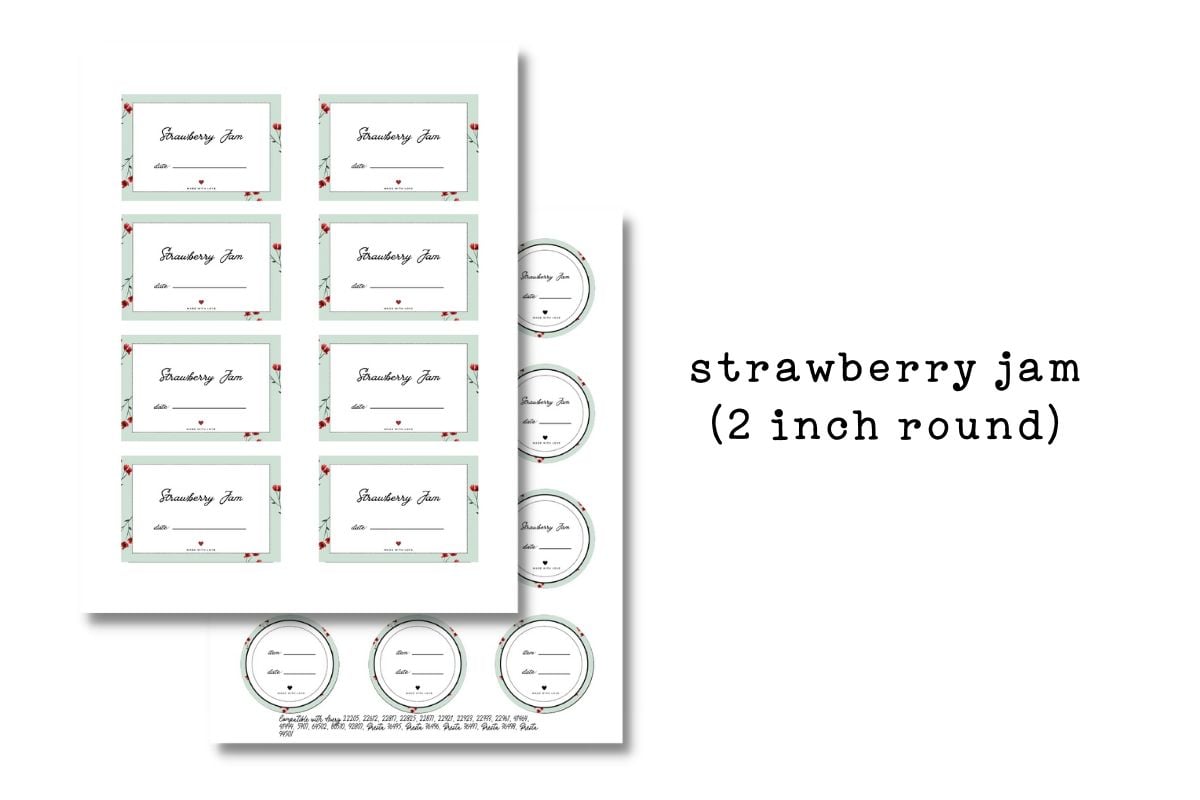 pickled jalapenos
relish labels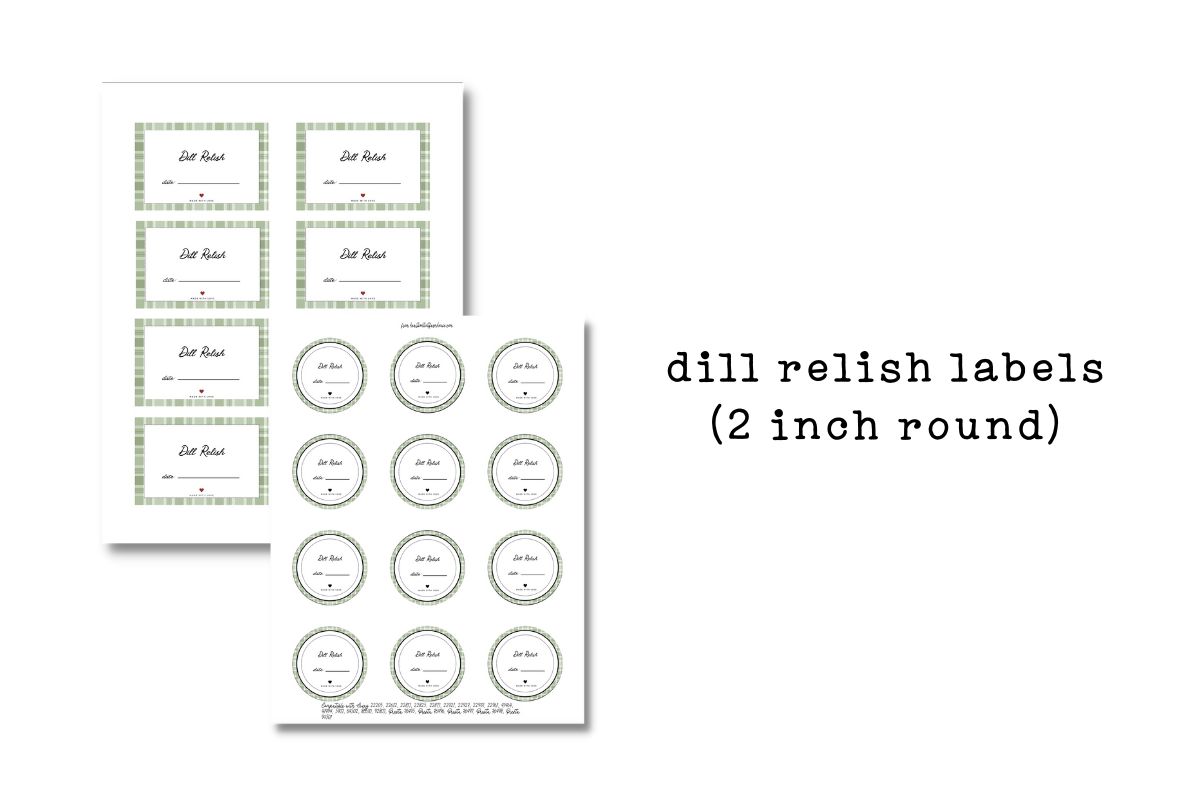 related posts: