Whether you're trying to save money on groceries or just enjoying a farm-to-table lifestyle, home canning has probably crossed your mind.
And it's a great way to preserve produce at its peak so you can have seasonal foods anytime. As a bonus, many canned items are delicious: think spiced apple butter, marinara sauce loaded with herbs, and sweet-spicy pickled jalapenos. And let's not forget about beautiful they look in your pantry.
Here are the best canning recipes you'll return to year after year. They are all water bath recipes, which means you can safely store them at room temperature for a year.
👩‍🍳 Note: Don't be intimidated by canning. All you're really doing is making a recipe, putting it in hot jars, and boiling the jars to seal them. Be sure to follow your canning recipe carefully, and you'll do just fine.
The best water bath home canning recipes for beginners
1. Classic Apple Butter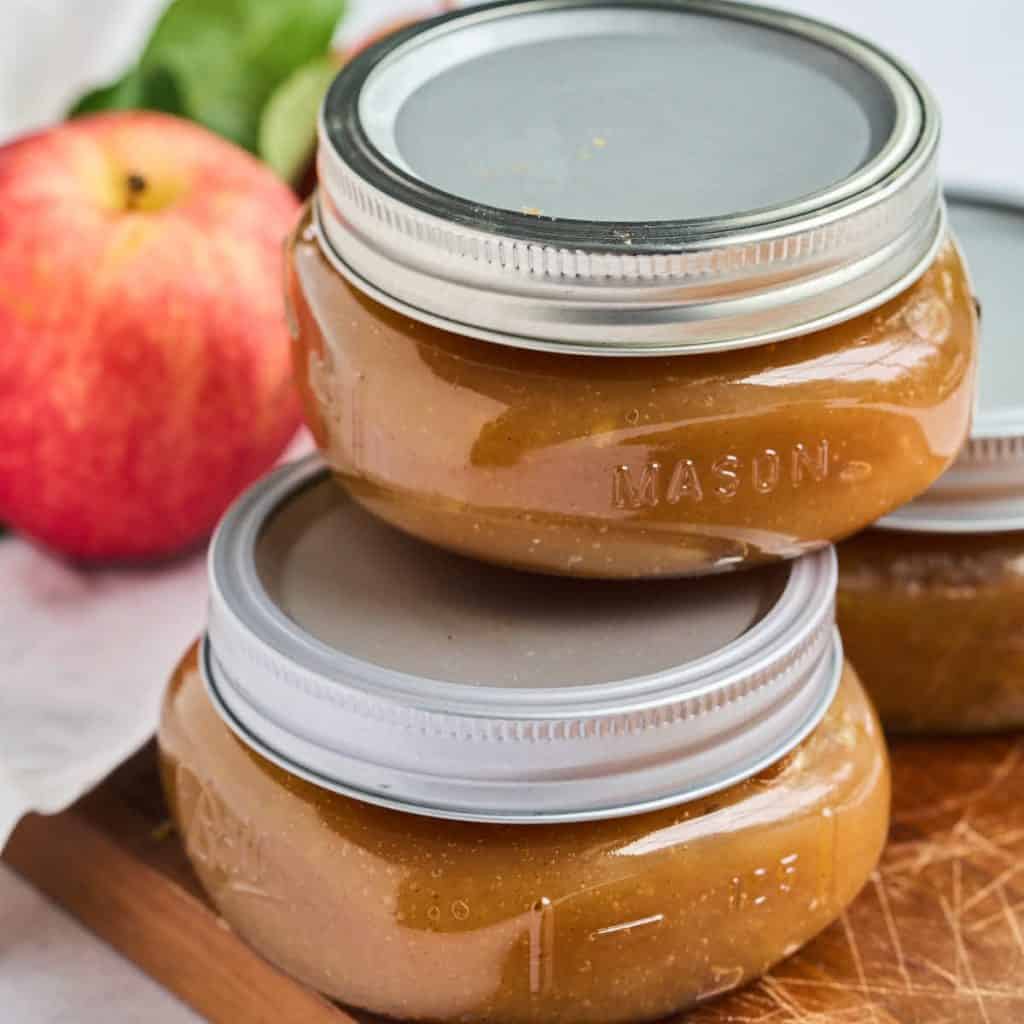 A delicious recipe with plenty of brown sugar, warm spices, and apple brandy.
Apple butter is the coziest thing to make in fall; it fills your home with the scent of apples, cinnamon, allspice, and cloves.
2. Canned Tomatoes
Tomatoes are a versatile ingredient that can be used in many different recipes. They're perfect for canning because you can turn them into just about anything: soup, sauce, salsa, and more.
Once you can whole tomatoes, you can do halves, slices, or diced.
If there's one recipe to master, it's this one!
3. Raspberry Pie Filling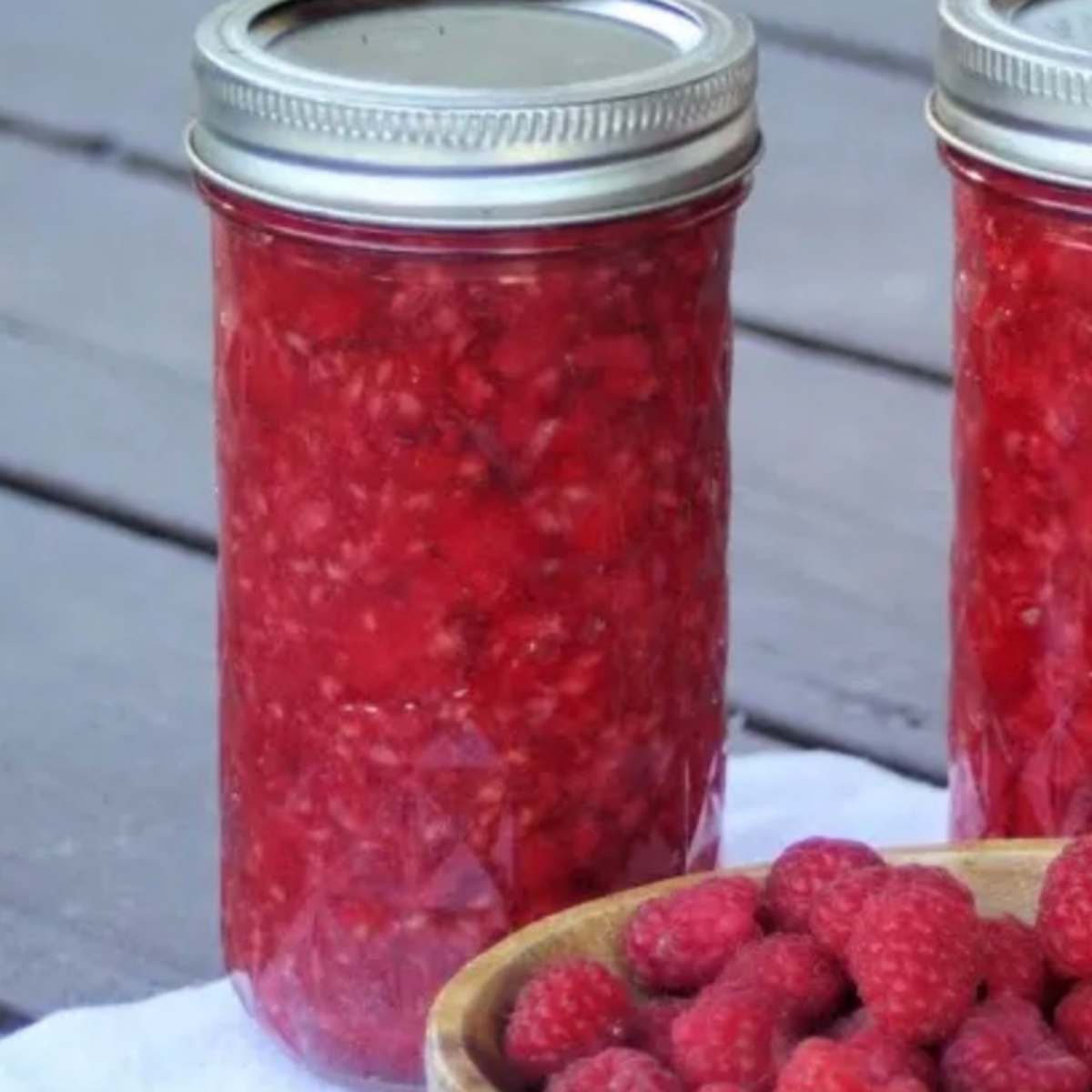 One of the best things about raspberry pie filling is that it's so versatile. You can use it in pies, tarts, crisps, and more. It also makes a great topping for ice cream or yogurt. Raspberries are in season for such a short time, and one of the best things about food preservation is getting to enjoy them longer.
4. Dill Pickle Relish
Dill pickle relish is a great way to use up any extra cucumbers you may have. It's also a great way to add flavor to sandwiches, burgers, and tacos. It's also great for adding flavor to recipes like old fashioned tartar sauce and potato salad.
5. Candied Jalapenos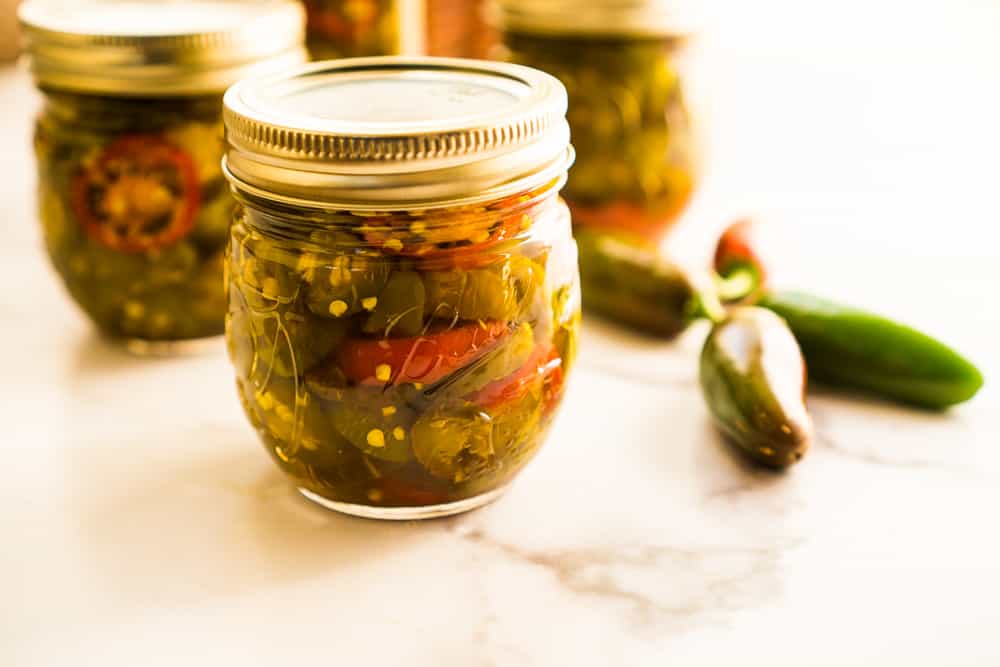 Candied Jalapenos are perfect for adding a bit of spice to dishes. They're also great for snacking on and a great addition to cheese boards. They're easy to make and only require a few simple ingredients.
We love to pour a jar of these over a block of cream cheese and serve with crackers.
6. Hot Pepper Sauce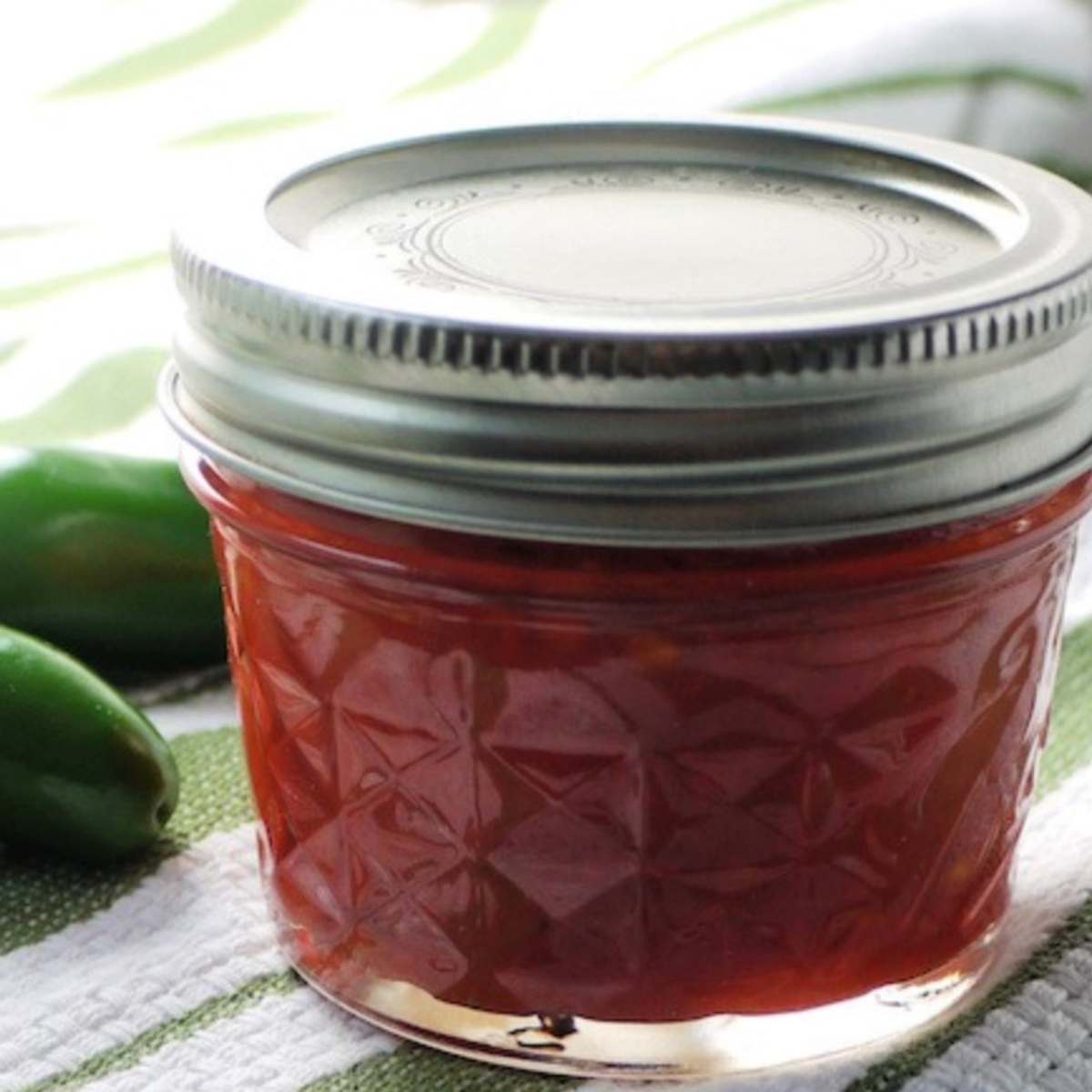 Hot pepper sauce is the perfect way to add spice to your food. It's also a great way to add flavor, to just about anything.
Hot peppers are easy to grow and very affordable at farmer's markets, making this recipe a fun way to try water bath canning.
7. Strawberry Jam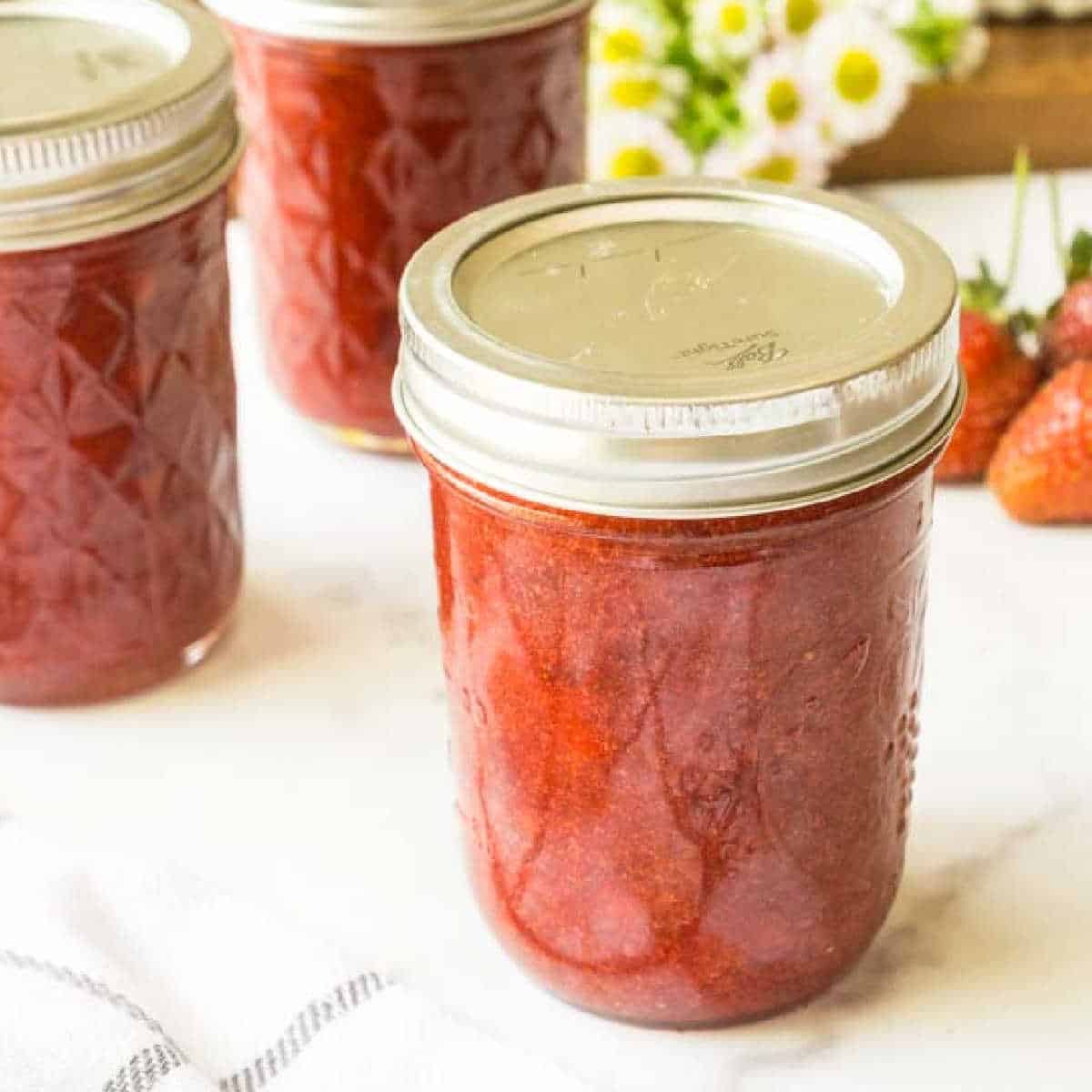 Strawberry jam is a classic for a reason: it's delicious! Strawberries are one of the first to be ready in late spring or early summer. We love to spread it on toast or biscuits, or use it in recipes.
This strawberry jam uses pectin, lemon juice, and enough sugar for a no-fail recipe.
8. Spiced Pears
Spiced pears are one of our favorite home canning recipes because you can open and eat them right out of the jar.
Kids love these, and so do adults: they have the right amount of spice and aren't too sweet.
9. Pickled Jalapeno Slices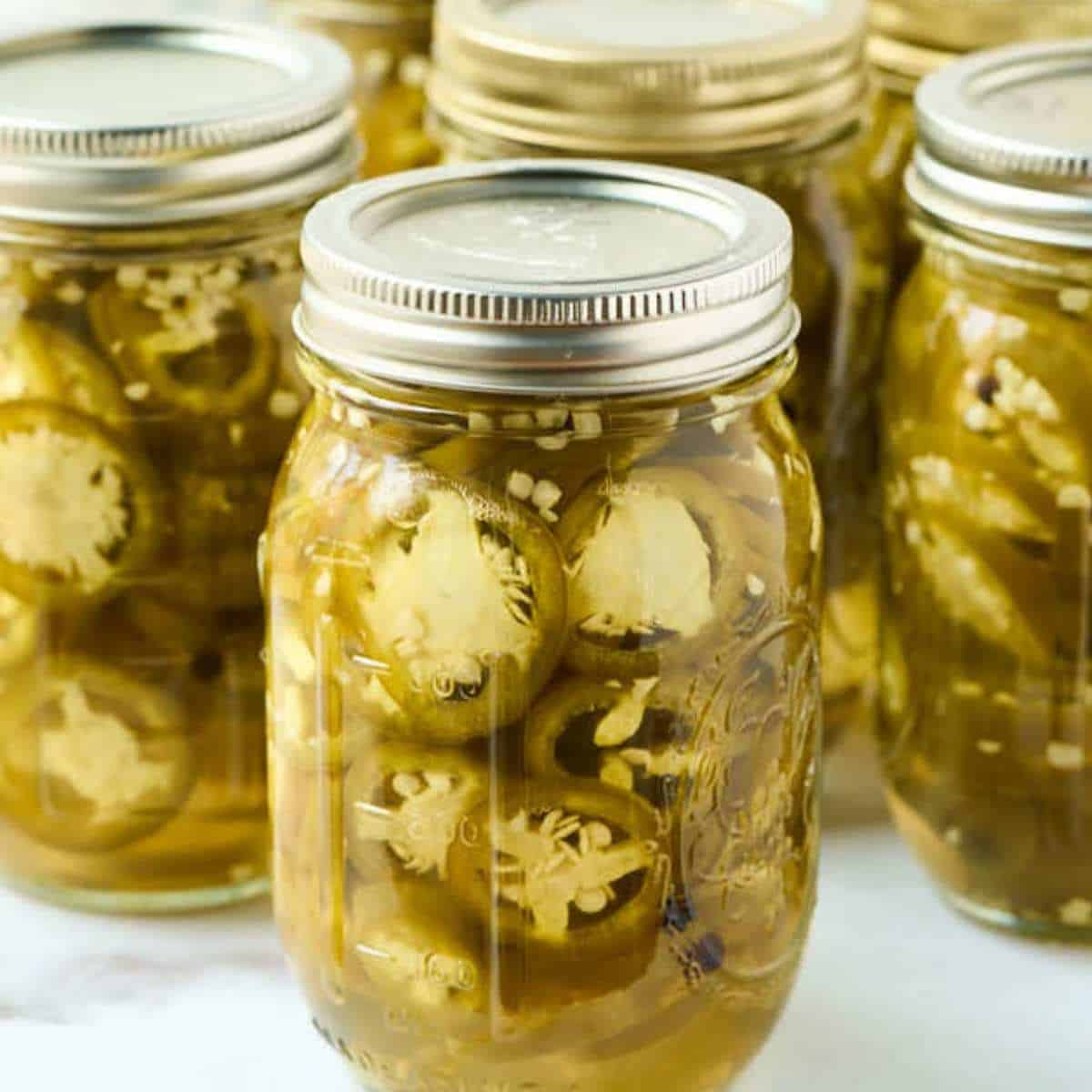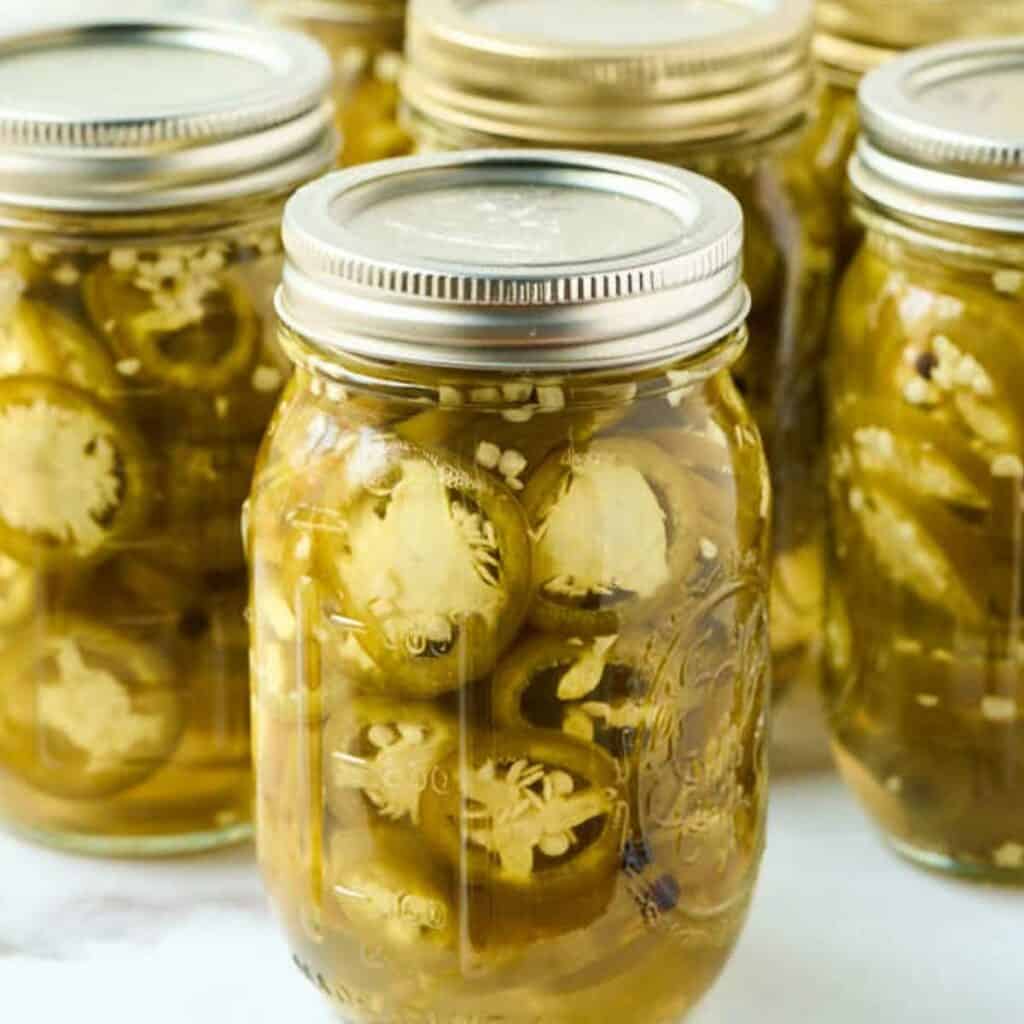 Pickled jalapeno slices are the perfect way to add spice and flavor to any dish. They're also the perfect topping for everything to nachos to pizza to hot dogs.
These spicy slices make a great garnish and snack.
10. Apple Pie Filling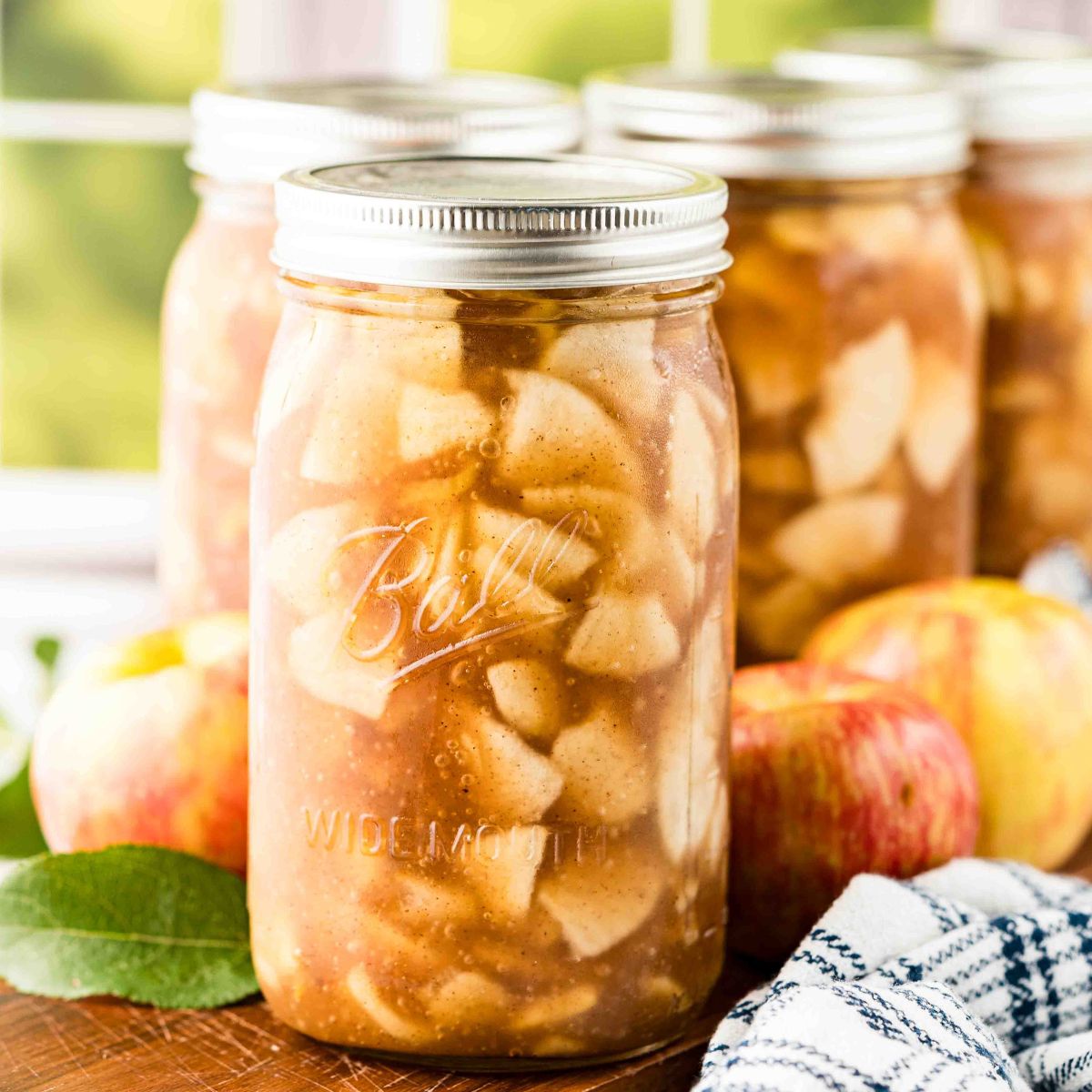 Apple pie filling is a delicious and convenient way to have homemade apple pie any time you want it. Just a bit of time is required to assemble a pie when the filling is ready to go, making this one of a few recipes we always keep on hand.
11. Habanero Apricot Jelly
Apricots are in season during the summer, and habaneros add a perfect level of heat to this jelly. It's great for spreading on toast, or for pairing with savory foods like grilled chicken. Plus, it makes a great gift for friends and family.
12. Strawberry Lemonade Concentrate
Home-canned drinks might sound a bit odd, but this delicious blend of fresh strawberries and lemon juice is one of our favorite ways to enjoy summer year-round. This recipe makes several jars, and you're guaranteed to use them all up.
13. Quince Jelly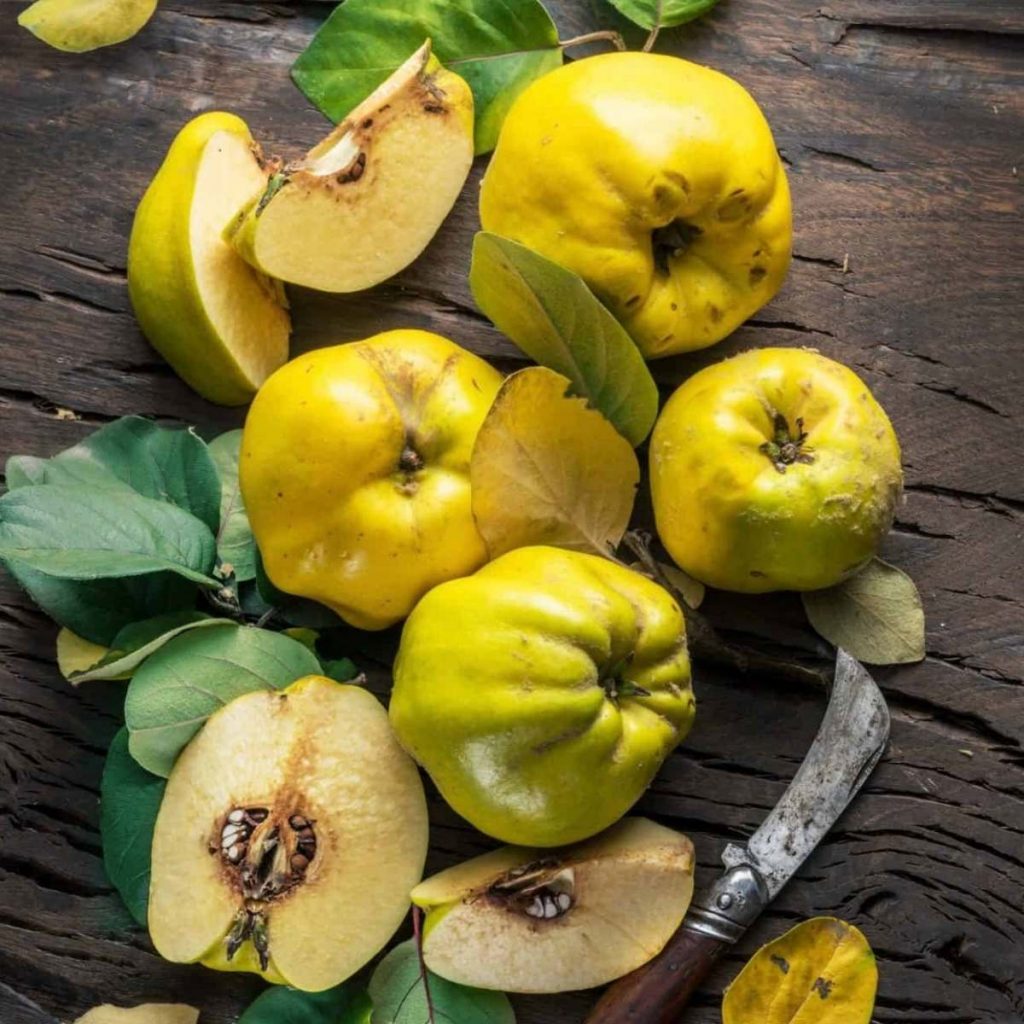 Beautifully pink, lemon-scented, and just sweet enough, this wonderful jelly is perfect on toast and biscuits. If you're lucky enough to get your hands on some fresh quince, you can basically make this for free. (Most people with quince trees have a bumper crop that they don't know how to use.)
14. Strawberry Rhubarb Jam
These two early fruits are a match made in heaven (try them in strawberry rhubarb cobbler!), and this jam pairs them beautifully.
This delicious jam recipe does not use any added pectin, but it does include a few special ingredients.
15. Blueberry Syrup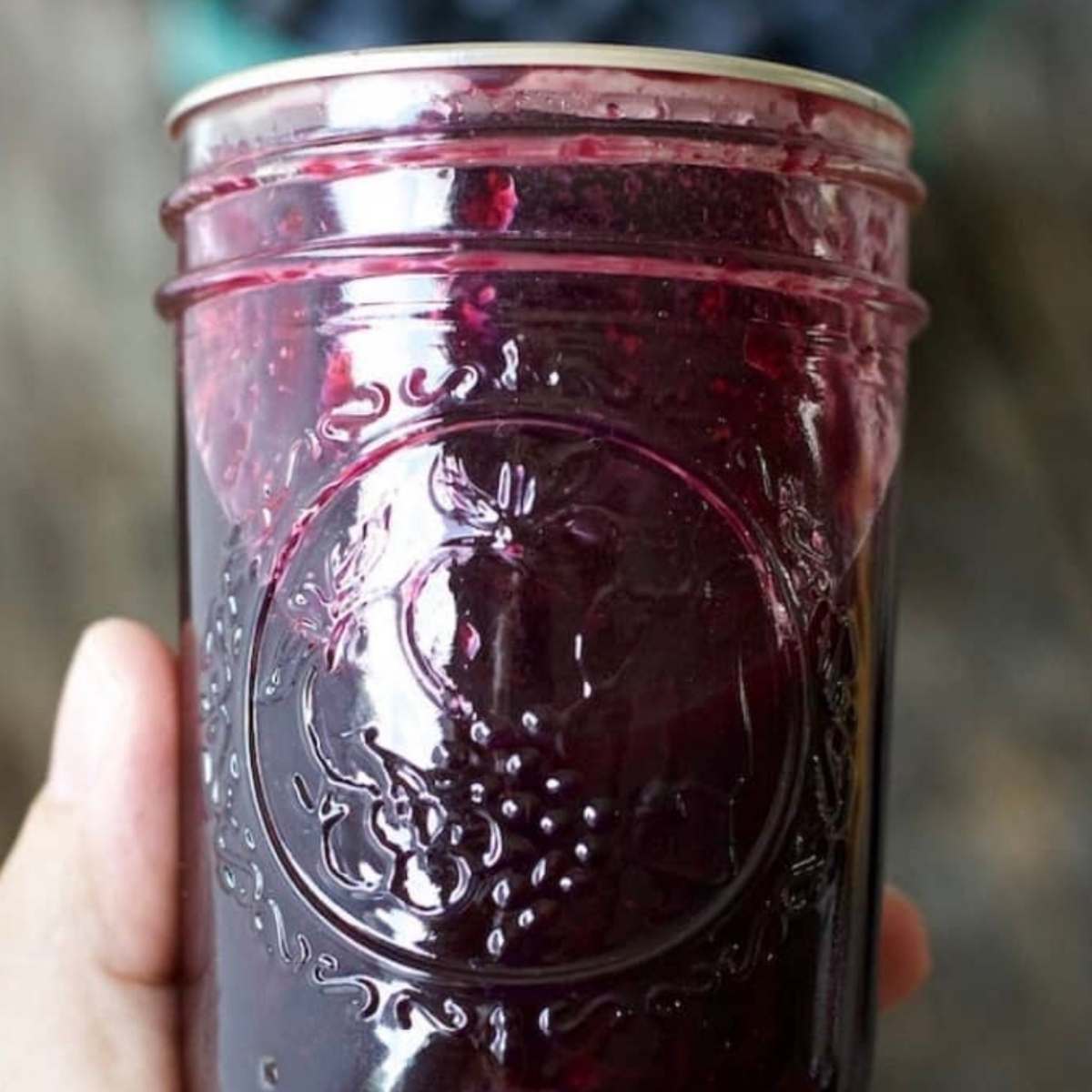 Feeling intimidated by homemade jam? Try making a fruit syrup! You don't have to worry about pectin or anything setting up properly. And this delicious blueberry syrups is one of the best ways to add natural sweetness to everything from pancakes to homemade marinades.
16. Chunky Applesauce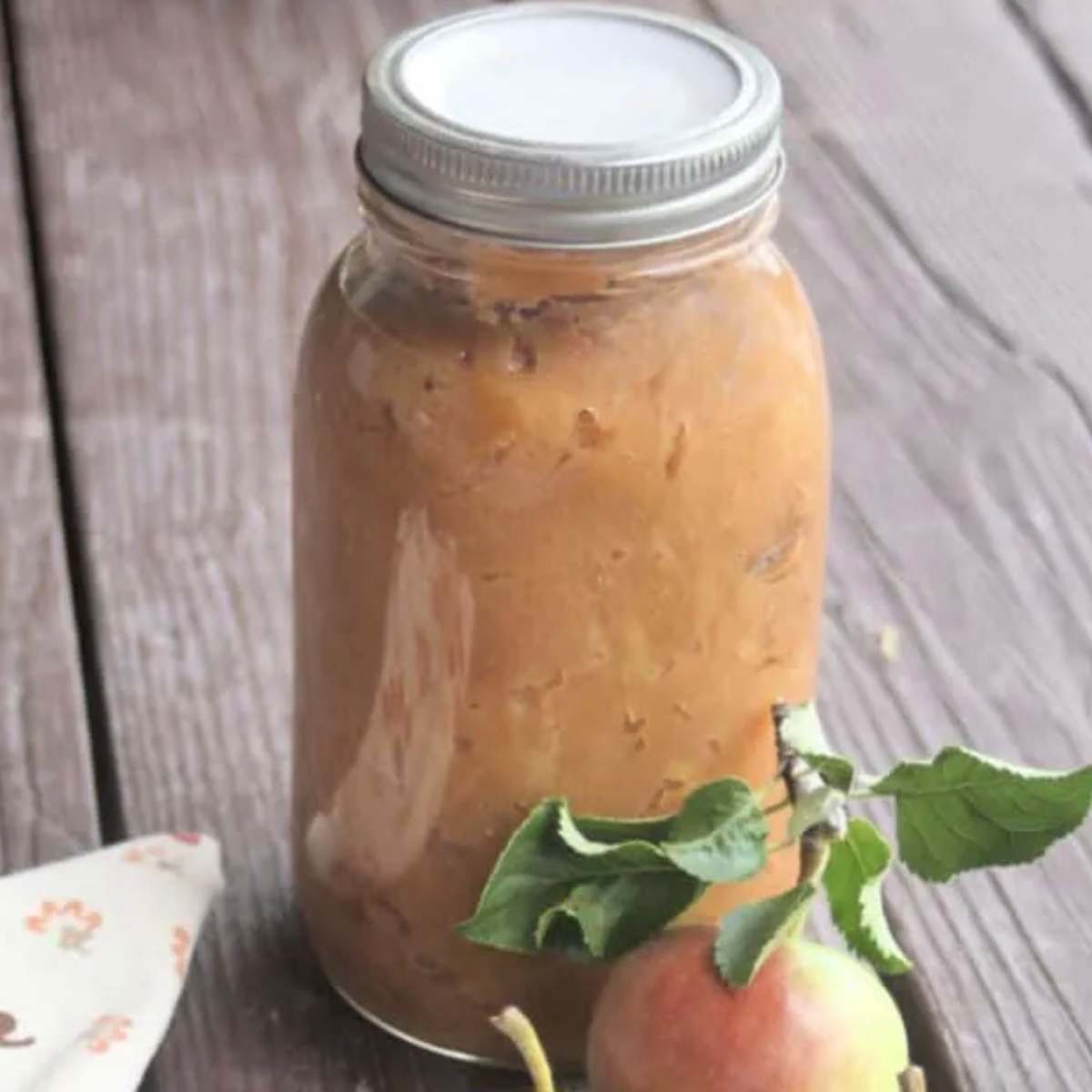 Homemade applesauce is the perfect thing to keep on hand: serve it as a side dish or snack, to kids or adults.
The water bath canning method is perfect for homemade applesauce, making this one of the very best beginner recipes.
17. Homemade Salsa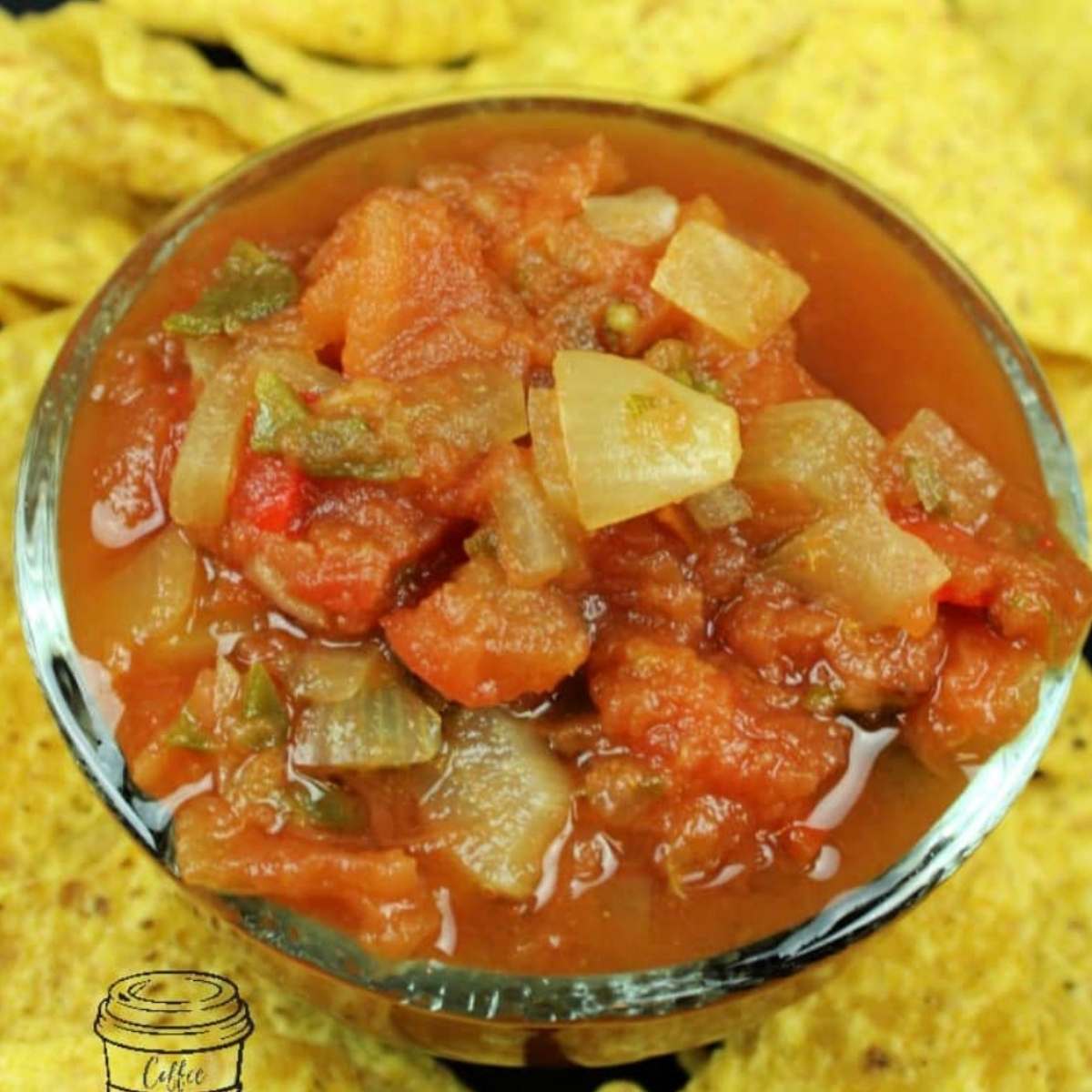 In late summer, when your garden is overflowing with tomatoes and peppers, this is the salsa recipe you'll want. With great flavor and not too much heat, homemade salsa is a pantry staple you can easily can at home.
18. Honeysuckle Jelly
Made of basically sugar and wildflowers, this tasty jam is super affordable to make and makes your kitchen smell heavenly.
Most recipes will require a garden or a trip to the farmer's market, but not this one. As soon as honeysuckle bloom in the spring, harvest a basket and get to work.
19. Pickled Carrots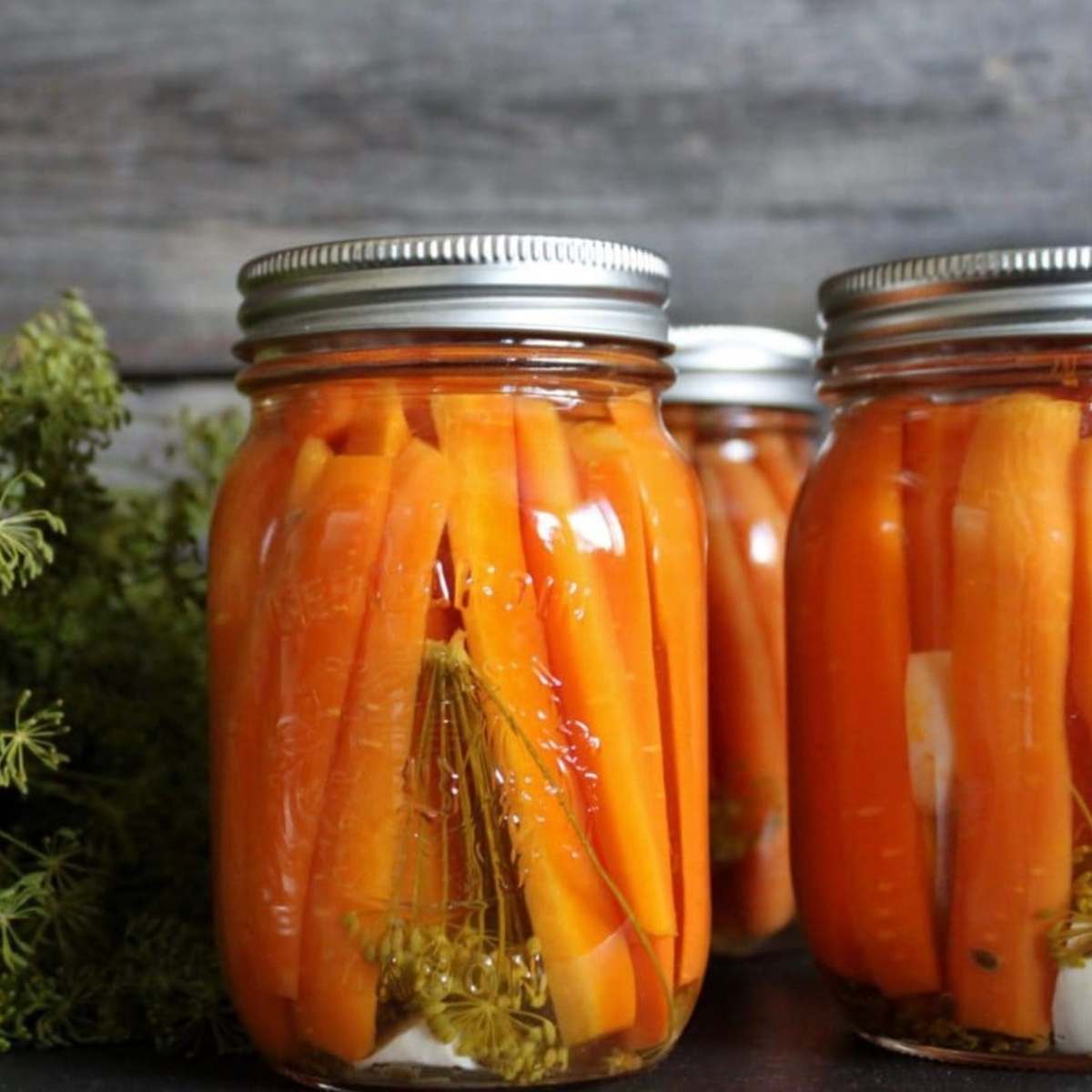 Canned carrots usually require pressure canning, but this canning recipe is for pickled carrotts, making this a canning recipe that's perfectly safe processed in boiling water.
These are crisper and more flavorful than other carrot recipes, and make a great, super convenient snack.
20. Tomato Puree
Most tomato products are versatile, and tomato puree is another great one to have on hand. You can use this in other recipes like lasagna, sauces, soups, and marinades. If you need a great basc pantry staple, this is a perfect course.
21. Fig Jam
Fig jam is a delicious and easy canning recipe that you can make with figs that are in season. This recipe is perfect for beginners and is perfect for gifting. The jam is sweet, flavorful, and perfect on toast or biscuits. You can also use it as a delicious filling for cookies.
22. Tomato Jam
Totally different from tomato sauce or puree, this is one of the more unusual jam recipes on this list. You won't want to skip it though, because it's absolutely amazing. We love it spread in between a grilled cheese sandwich or spooned on top of lamb chops. Bonus, you can mix in some green tomatoes if you're making it early or late in the season.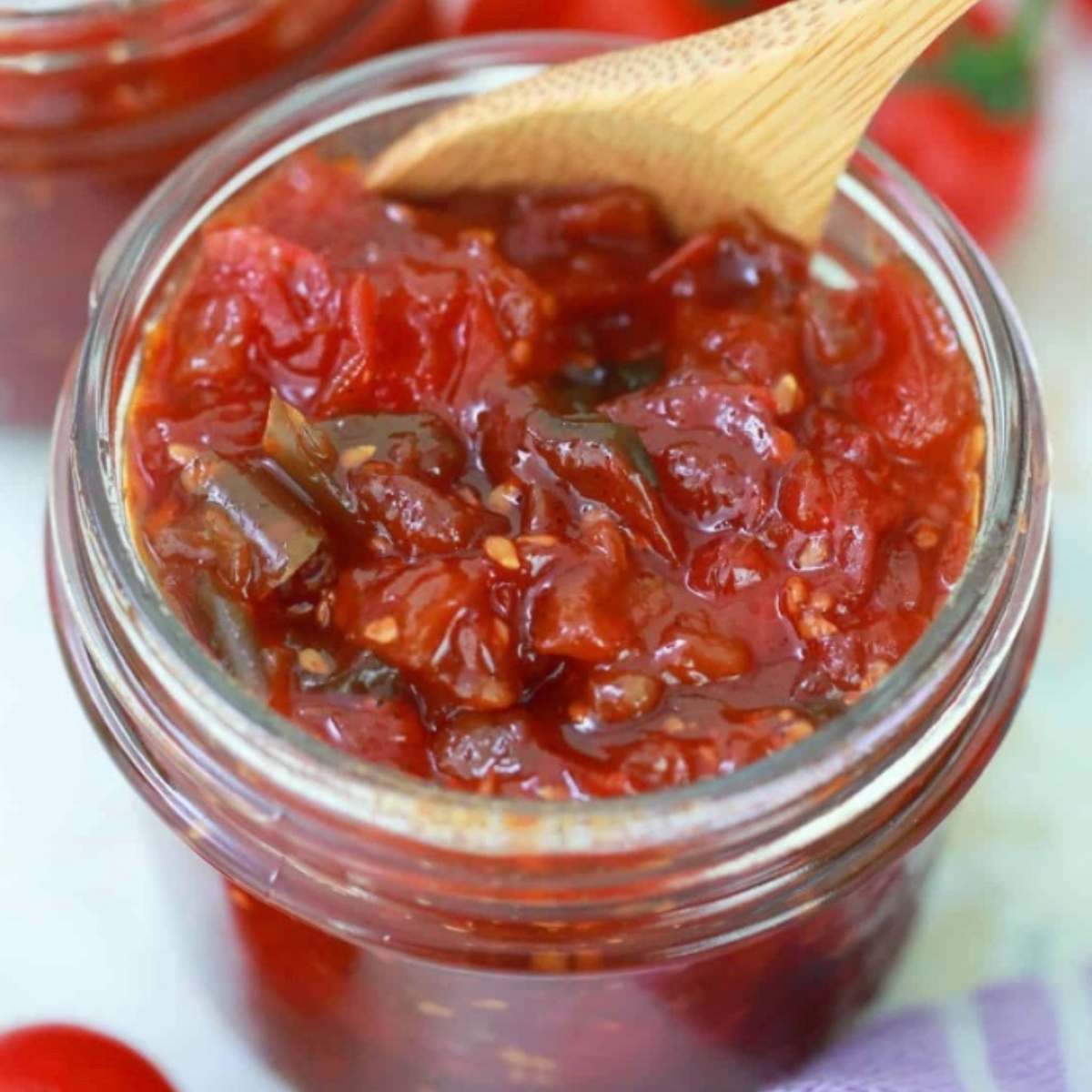 23. Homemade Dijon Mustard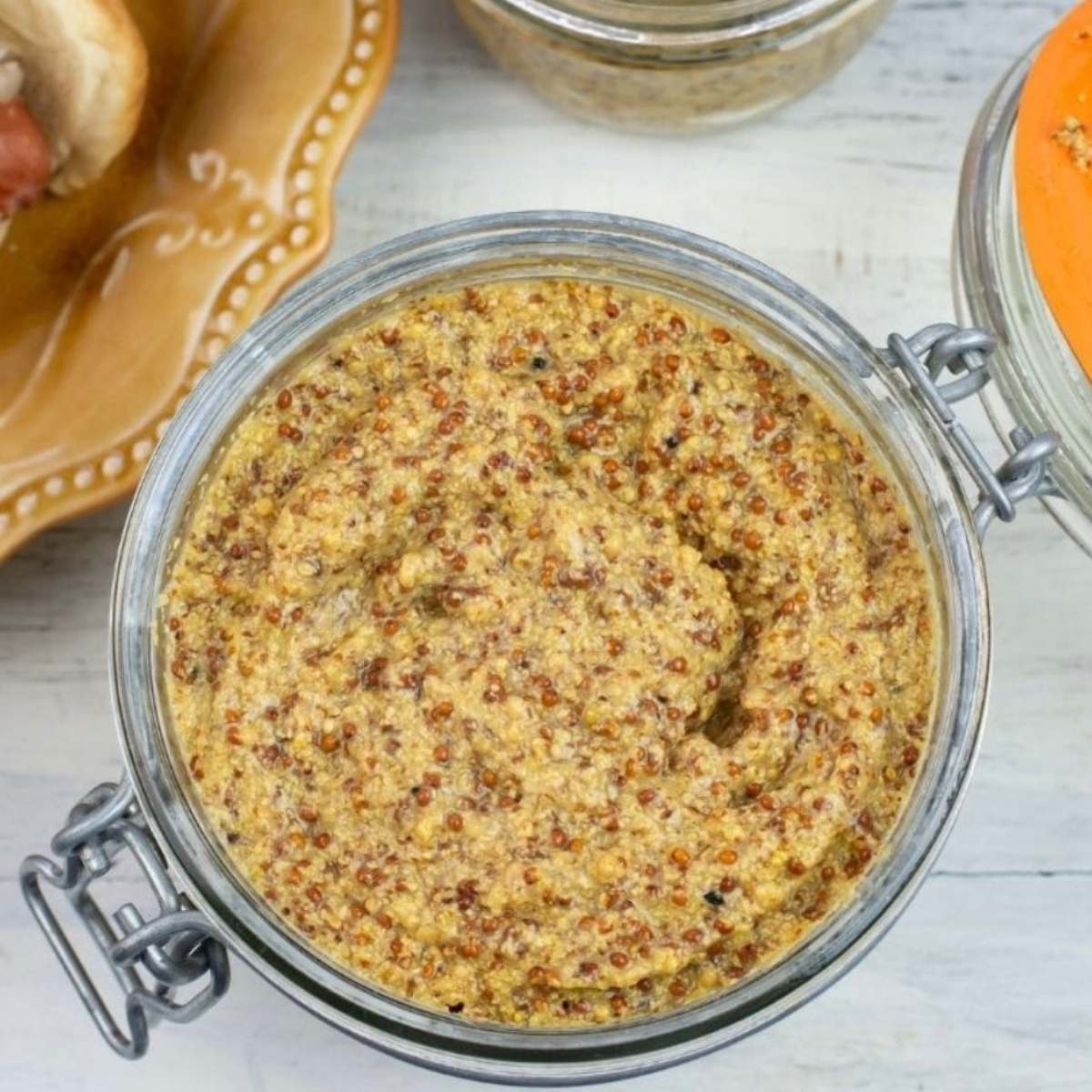 If you have a hankering for canning during the winter, try making your own mustard. Sound strange? It's actually a great idea: it saves money, is easy to make, and is much better than store-bought. Really.
24. Old Fashioned Pickled Beets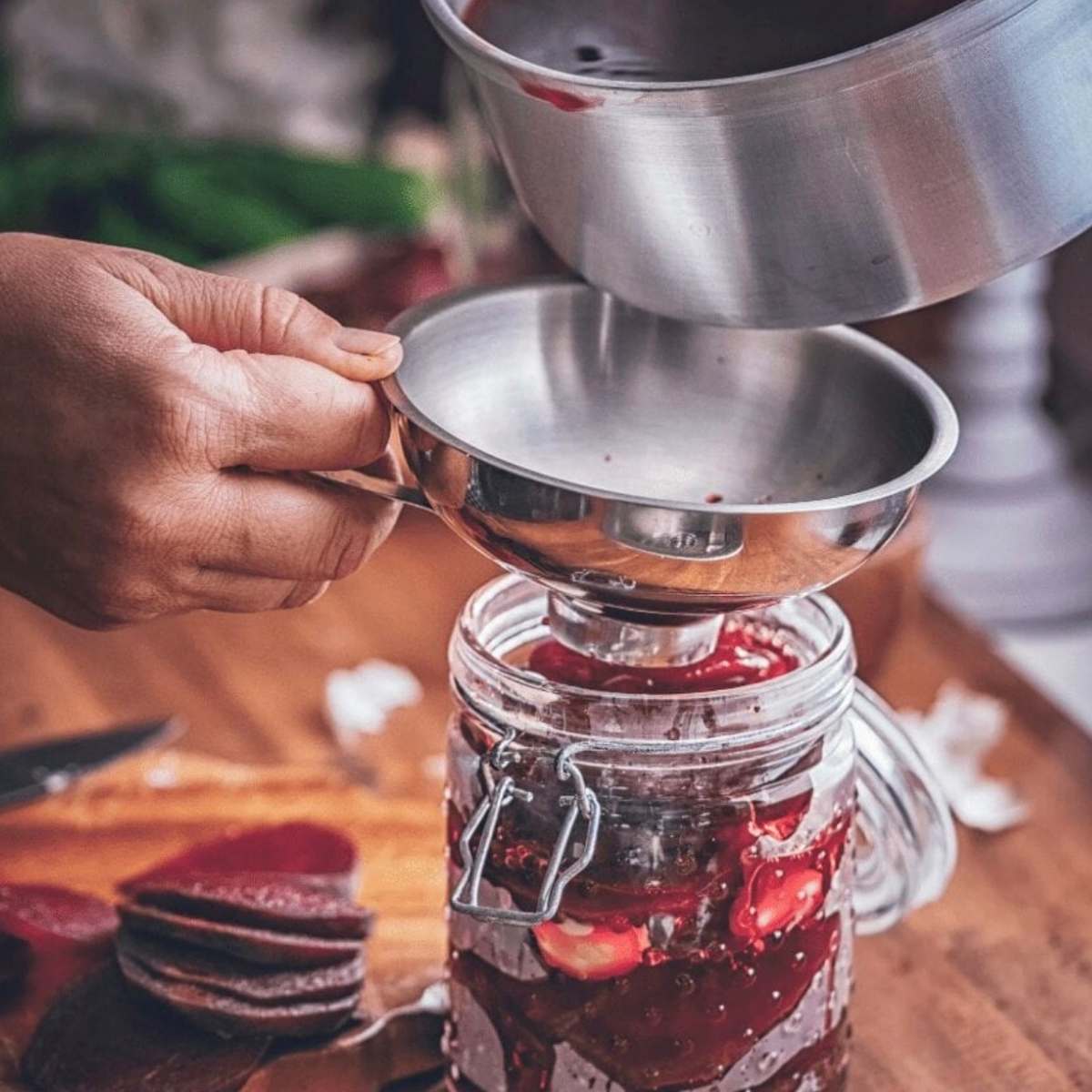 While the other canning recipes on this list are crowdpleasers, it takes a certain person to enjoy pickled beets. But if you do like them, this simple recipe is one of our favorites.
We love them served alongside mashed potatoes and fried chicken.
25. Salsa Verde
This amazing recipe transforms humble homemade enchiladas or tacos into something magical. It's tangy, fresh, and has a touch of heat.
It uses vegetables you might not grow in your own garden, but tomatillos are readily available (and super affordable!) at farmer's markets later in the season.
26. Homemade Cranberry Sauce
It is simple to can cranberry sauce in order to have it ready on time for Thanksgiving or Christmas dinner. This homemade sauce tastes better than any store-bought variety and is quick and easy to prepare.
This recipe uses star anise and apple juice to add sparkle to fresh cranberries, orange juice, and sugar. We love it as a cracker spread mixed with cream cheese and chopped walnuts.
27. Canned Cherries
One of those home canning recipes you'll turn to again and again, these cherries are perfect for cobblers, pies, and cocktails.
They're also super easy to make and don't require any special equipment (you'll find instructions on how to prepare them without a cherry pitter).
28. Strawberry Mango Jam
Strawberries and mangos are a wonderful match. Their tastes go well together, so it's only natural that a strawberry jam with mangos would be delicious. Strawberries and mangos are plentiful throughout the summer. This recipe is sweet, bright, and fruity.
29. Triple berry jam
27 BEST and Beginner Friendly Canning Recipes
Print Recipe
Click here for a FREE autumn cookbook (25+ Recipes!)
Equipment
Water bath canner and accessories

Recipe Above
Instructions
Prepare recipe as directed.

Process in waterbath canner.
Did you make this recipe?
If you loved it, please leave a review!
You can do it!
If you're looking for a new hobby to get into, canning might be just the thing. With so many recipes available that are perfect for beginners, there's no reason not to give it a try! You can find everything from water bath canned tomatoes and pickles to jams made with fruit like strawberries or pears. We hope this list of beginner-friendly canning recipes has helped inspire your next project in the kitchen.