A very soft and tender Italian bread topped with sesame seeds.  Perfect to serve with a pasta dinner. 
One of the absolute softest homemade breads out there, this soft Italian bread recipe is perfect for pasta night!
❤️ Why you'll love this recipe
🧂 Ingredients
This is an overview of the ingredients. You'll find the full measurements and instructions in the printable recipe at the bottom of the page.
You'll need the following for this homemade bread:
🥣 Equipment
This article contains affiliate links, meaning that if you make a purchase after clicking on one, I may earn a commission at no extra cost to you. As an Amazon Associate, I earn from qualifying purchases.
🍴Instructions
Step One: make the dough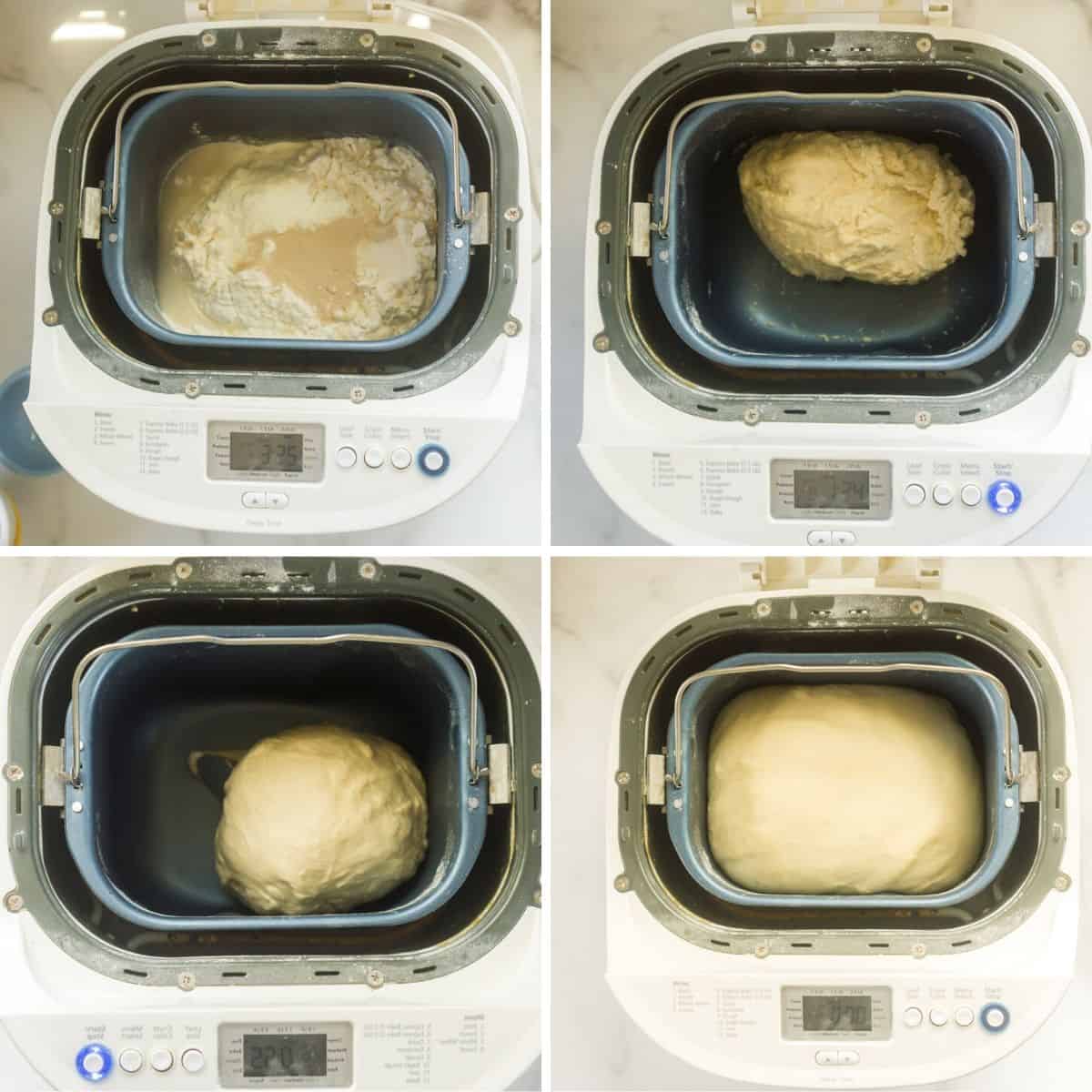 You can knead this dough by hand, stand mixer, or bread machine. Add in the ingredients into your bowl or bread machine. The order doesn't matter, just throw them in.
If you are using a bread machine, select the dough cycle.
If kneading by hand or stand mixer, knead until a soft dough forms.
The dough should not seem wet or sticky, and it should clear the sides of the bucket or the mixing bowl. If its sticky, add more flour a teaspoon or so at a time. If it seems too dry, add water a teaspoon or so at a time.
Keep kneading until the dough is elastic and a "window" forms when the dough is pulled apart. When it's kneaded enough, place in a lightly oiled bowl and cover with a damp tea towel. Place it in a warm place to rise until doubled in bulk.
Step Two: shape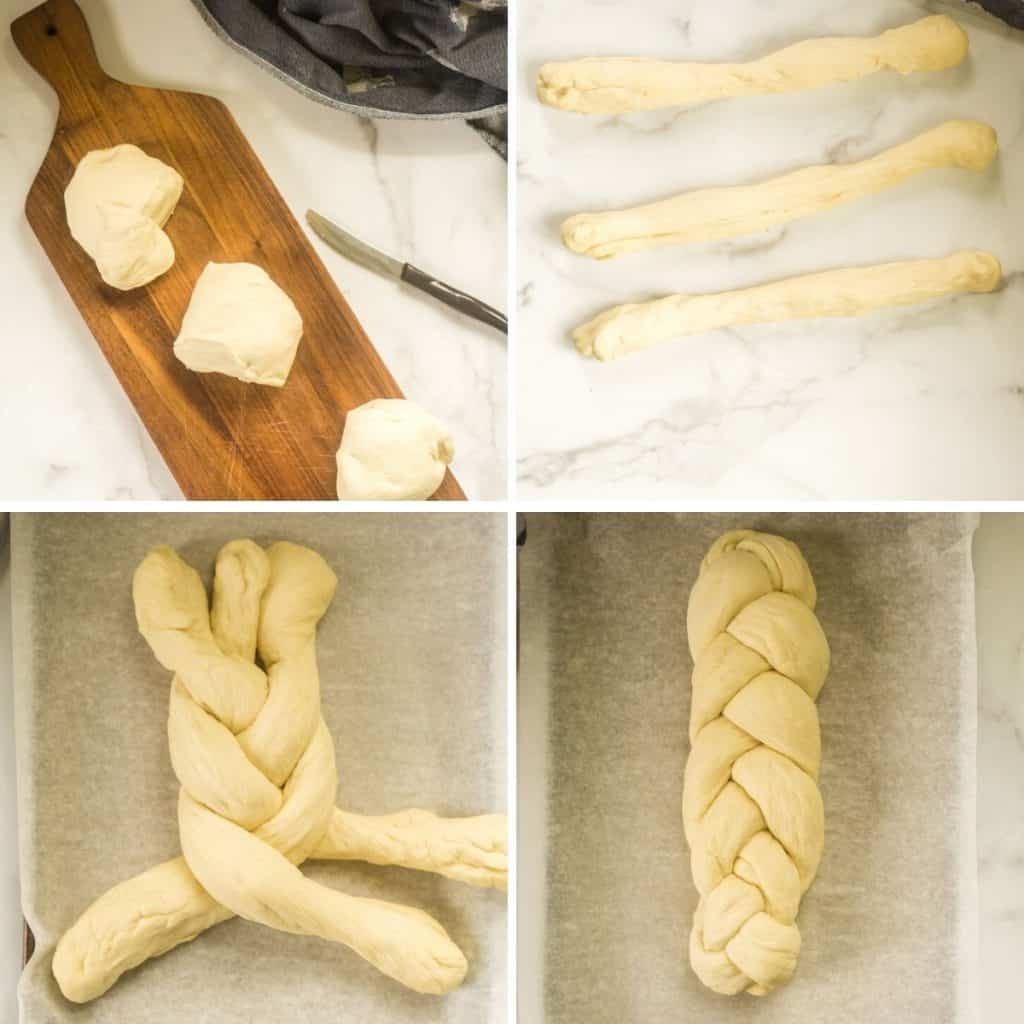 When the dough is ready, divide into three equal parts and stretch them out into ten-inch logs. Cover them with a damp tea towel and let them rest on the counter for about fifteen minutes. This will let the gluten relax so that it can be stretched out more easily.
Stretch into 18-inch logs, then begin your braid. Cover with heavily greased plastic wrap and place the loaf in a warm place to rise again.
Don't let it rise too long! If it gets too puffy, the braid shape will be ruined.
Step three: bake!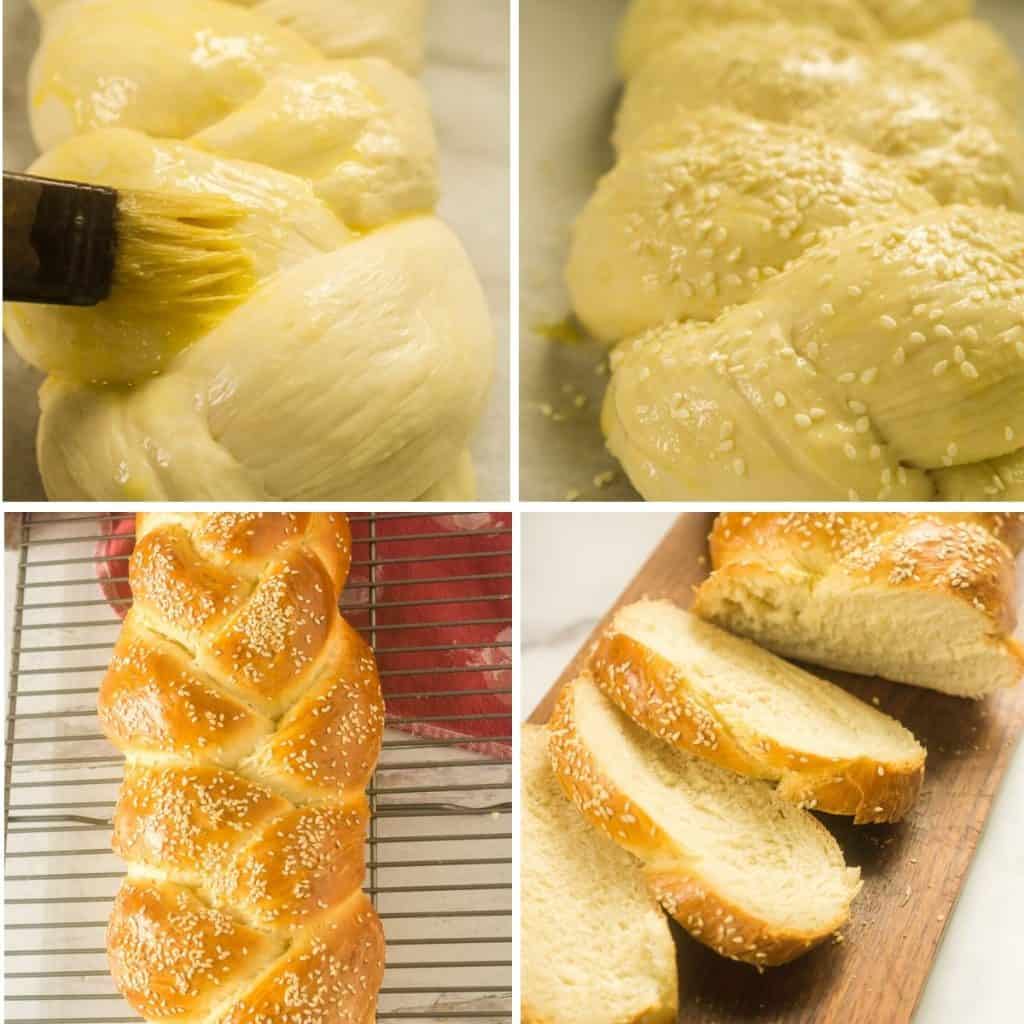 Brush with a beaten egg and sprinkle with sesame seeds. Cover with heavily greased plastic wrap and place the loaf in a warm place to rise again.
Towards the end of the rising time, preheat your oven to 400 degrees with the rack in the center.
Bake for 30 minutes, until baked through and very golden brown.
Cool on wire rack. Slice and serve!
🥫 Storage instructions
This bread will keep well at room temperature, tightly covered, for 2-3 days. By day 3 it will be best toasted.
It also freezes very well. Once the loaf is fully cooled, wrap it tightly and pop it in the freezer.
🔍 FAQs
What if I can't find sesame seeds?
No big deal. Try poppy seeds, coarse salt, or just the plain egg wash.
I don't have powdered milk!
The powdered milk is really essential for this bread's super soft texture. It's very inexpensive and available at the grocery store. Get some!
👩🏻‍🍳 Expert tips
Start braiding in the middle and then braid both ends. If you aren't comfortable braiding, that's okay! This makes a great oval loaf as well.
If the logs keep snapping back, cover them with a damp towel, and let them rest. Once the dough relaxes, it will be easier to stretch out.
📘 Related Recipes
🍽 Serve it with
This loaf goes well with just about any homemade dinner. Here's a menu that would be great: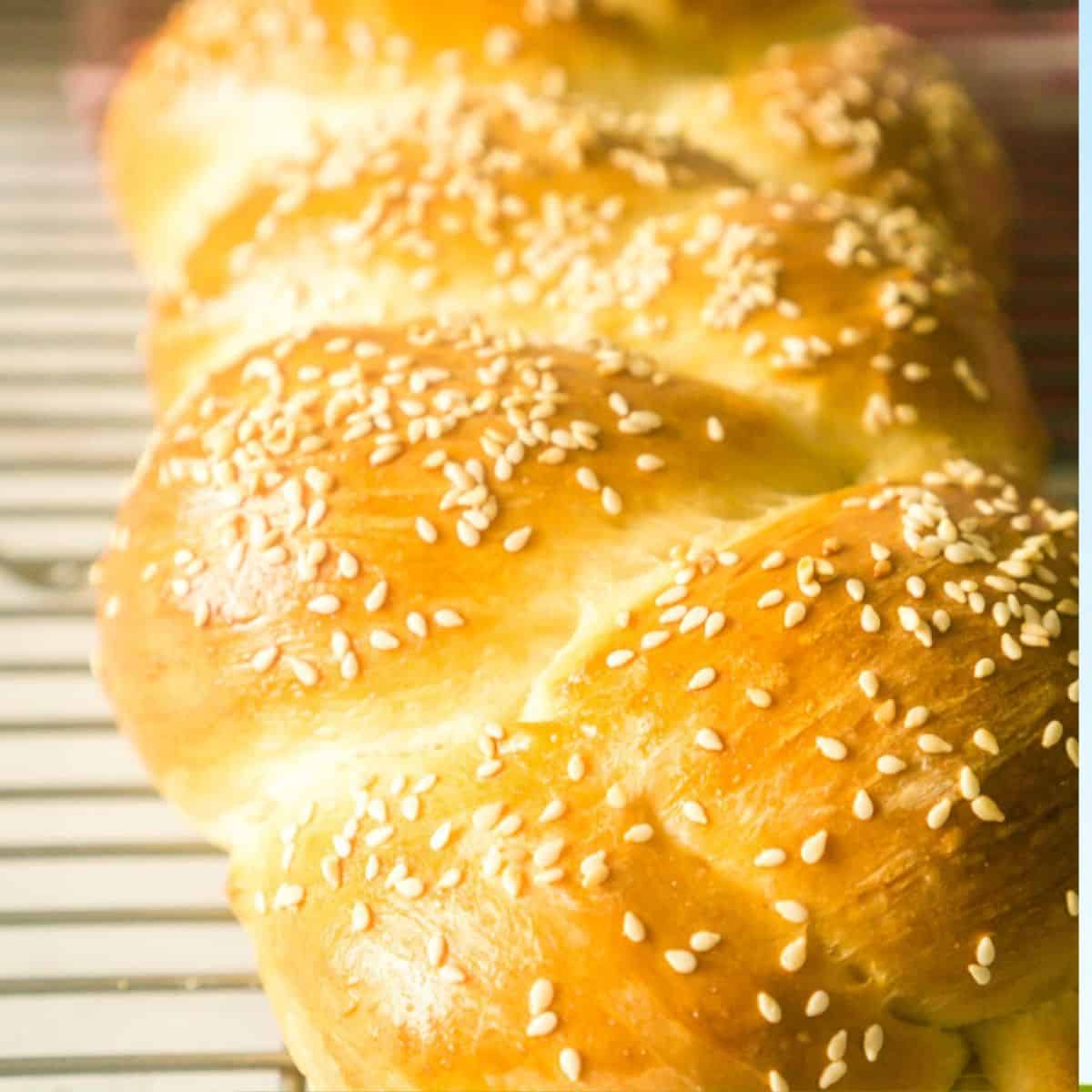 📖 Here's the recipe
Super Soft Italian Bread
Print Recipe
A very soft and tender Italian bread topped with sesame seeds. Perfect to serve with a pasta dinner.
Click here to grab a free seasonal e-cookbook!
Ingredients
For the bread dough:
3

cups

all purpose flour

1

cup

of water

2

tablespoons

olive oil

2

tablespoon

dry powdered milk

1 1/4

teaspoons

salt

1

teaspoon

sugar

2

teaspoons

instant yeast
For topping the dough:
1

egg

beaten

1

tablespoon

sesame seeds
Instructions
Add all ingredients to a bowl or bread machine bucket, and knead until very smooth. The dough should completely clear the sides of the bowl, and not seem wet or sticky. Allow to rise in a warm place until doubled in bulk.

Divide risen dough into two or three equal pieces (depending on whether you are making baguettes or braids) and roll gently into 10 inch logs. Allow them to rest, covered in greased plastic wrap, about 15 minutes or so. This will make them easier to work with.

Pull them out a bit longer, to about 18 inches long. Then begin your braid, or simply shape your loaves.

Place the loaf on a baking sheet either prepared with parchment or sprayed with cooking spray. Brush the loaf with the beaten egg. Sprinkle sesame seeds on top, pressing to help them stick.

Cover the loaf with greased plastic wrap and allow to rise 30-60 minutes. Keep an eye on the loaf, as the pattern will be ruined if it over-rises. Towards the end of the rising time, preheat the oven to 400 degrees.

Bake in 400 degree oven for 20 minutes for baguettes, or 30 minutes for the braid..

Cool on a wire rack before slicing.
Notes
Be sure not to undertake- the loaves will appear very brown because of the egg wash, which can be deceptive.
Nutrition
Calories:
181
kcal
|
Carbohydrates:
30
g
|
Protein:
6
g
|
Fat:
4
g
|
Saturated Fat:
1
g
|
Cholesterol:
16
mg
|
Sodium:
299
mg
|
Potassium:
73
mg
|
Fiber:
2
g
|
Sugar:
1
g
|
Vitamin A:
24
IU
|
Calcium:
16
mg
|
Iron:
2
mg
Did you make this recipe?
If you loved it, please leave a review!