Searching for all the best yeast bread recipes? You've come to the right place! Here are all our favorites gathered up together. Whether you're new to baking or have been doing it for years, this list has something for everyone.
When you're trying to build a from-scratch life, bread baking is a great place to start ❤️.
Browse through, save your favorites, and come back often. I'll update this pages every time I share a new recipe.
Sandwich breads
Discover a variety of perfect slices for your favorite fillings. These sandwich bread recipes guarantee soft, tasty loaves that elevate any lunchtime creation.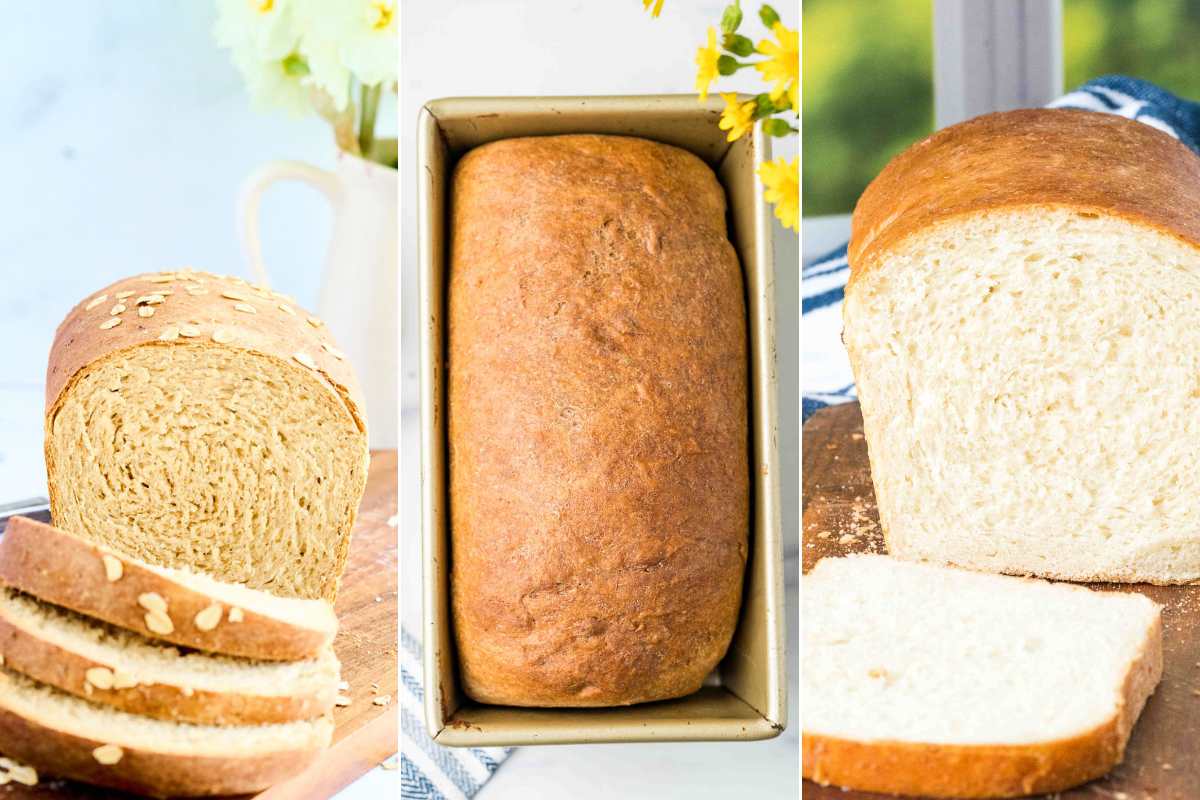 sweet and fruity bread
Indulge in breads that satisfy your sweet tooth. From berries to citrus delights, these recipes will have you craving for a slice or two for breakfast or dessert.
Rolls and buns
Warm, fluffy, and utterly irresistible! You'll love these recipes, whether you're setting a dinner table or enjoying a Sunday brunch.
Free form loaves
Embrace the charm of artisan baking. These rustic loaves have a delightful crust and hearty crumb, perfect for soups, salads, or on their own.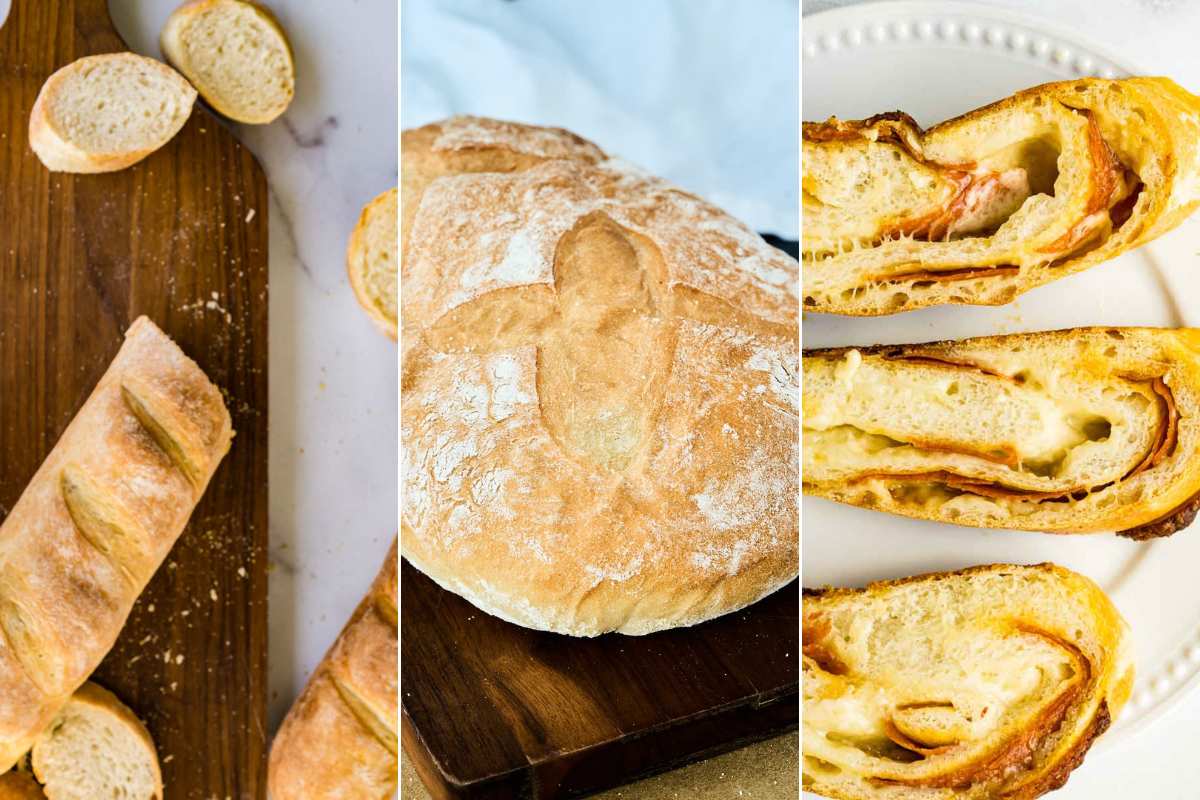 No-knead breads
Want delicious bread with minimal effort? Dive into these no-knead recipes that simplify the process but deliver on flavor and texture.
Tips and more
New to baking or just looking for some expert tips? This section provides guidance and insights to help you achieve bread perfection every time.
recommended products:
You'll need the basics: measuring cups, mixing bowls, etc. Beyond that, there are workarounds for everything. I like to have a stand mixer for easier kneading and a thermometer to make sure the inside of your loaves are done.
Bosch Universal Plus Stand Mixer – Black 800 Watt, Black Saf Instant Yeast, 1 Pound Pouch (2-Pack) Amazon Basics Nesting Melamine Mixing Round Bowl with Lid and Non-Slip Base, 5 Sizes, Blue and White Floral, Set of 10, 4 quarts, 3 15/16 Winco Stainless Steel Dough Scraper with Wood Handle ThermoPro Digital Instant Read Meat Thermometer for Grilling Waterproof Kitchen Food Thermometer with Calibration & Backlight Smoker Oil Fry Candy Thermometer HENCKELS Statement Razor-Sharp 8-inch Bread Knife, Cake Knife, German Engineered Informed by 100+ Years of Mastery, Black
More resources:
My YouTube channel has many bread-baking videos that show how to shape loaves and rolls if you need a little help
Interested in sourdough? That's a whole topic of its own. Learn more about sourdough baking here.
Baking bread is like a little adventure in your kitchen. From sandwich breads to sweet treats, I hope these recipes inspire you to try something new. Remember, it's all about having fun and enjoying the tasty results. So grab some flour, yeast, and let's get baking! Thanks for joining me on this bread-making journey.