Don't we all secretly want to move out to the middle of nowhere, build a classic white farmhouse, and raise ducks? No? Even if you don't, you will enjoy these old-fashioned farmhouse plans that are beautiful and practical.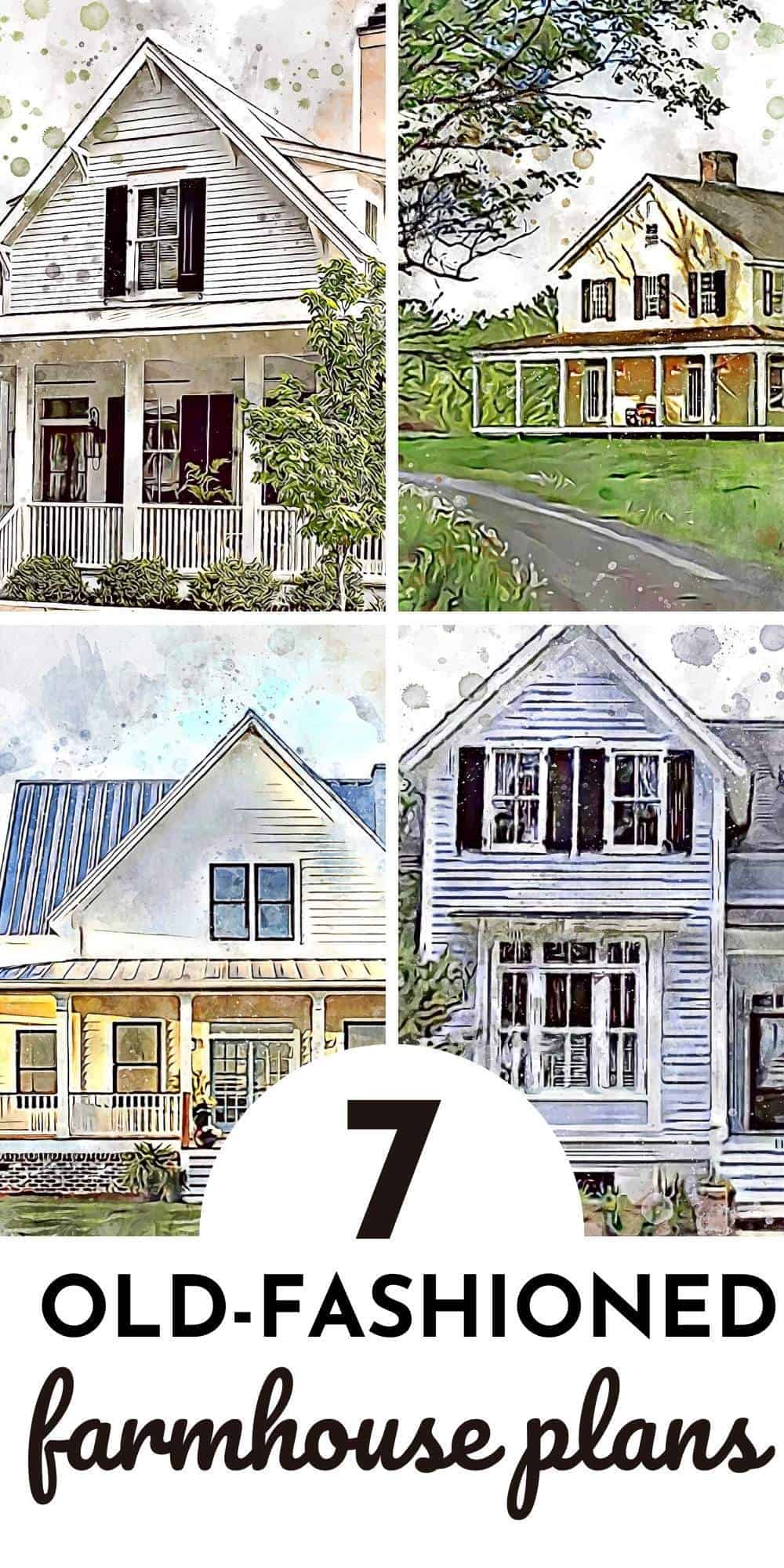 What exactly is a farmhouse?
Well, of course, a farmhouse is any house that can be on a farm. But the typical American farmhouse goes beyond just a country house plan. It is characterized by a rectangular form, a gabled roof, and simple lines. Very little extra ornamentation or anything fancy. It was built for practicality. They usually have a generous covered porch made for sitting and working outside, not just for decoration.
And an old-fashioned farmhouse takes that a little bit further. No attached garage, usually two-story, and almost always built with wood siding, wood windows, and other simple materials. In my opinion, getting rid of the attached garage is essential if you want a truly old-fashioned look to your farmhouse. If this is the look you love, then these seven beautiful plans will be just what you're looking for. They have different square footage, different locations for master suites, and slightly different styles, but all share that same feel.
1. Field of Dreams Farmhouse
I'm starting with this one because it's my favorite. Authentic, modest, and looks like it could be built inexpensively as it's relatively small. It is the quintessential old-fashioned farmhouse. All white, narrow windows, a wraparound porch, and a gable roof.
Can't you just picture this in the midwest surrounded by a cornfield?
The interior is just as charming with a fireplace that's wrapped in bookshelves, private rooms, and a screened porch that opens wide into the living room. The upstairs has a modest master suite and two cozy kids' rooms. And just look at the kitchen.
Check out the floorplan and more interior photos of the Field of Dreams farmhouse here.
There is a very good thread on Gardenweb discussing this plan and the modifications that some people have made. Some people have posted their personal interior pictures and they are beautiful.
2. Emmaline Gabrielle Farmhouse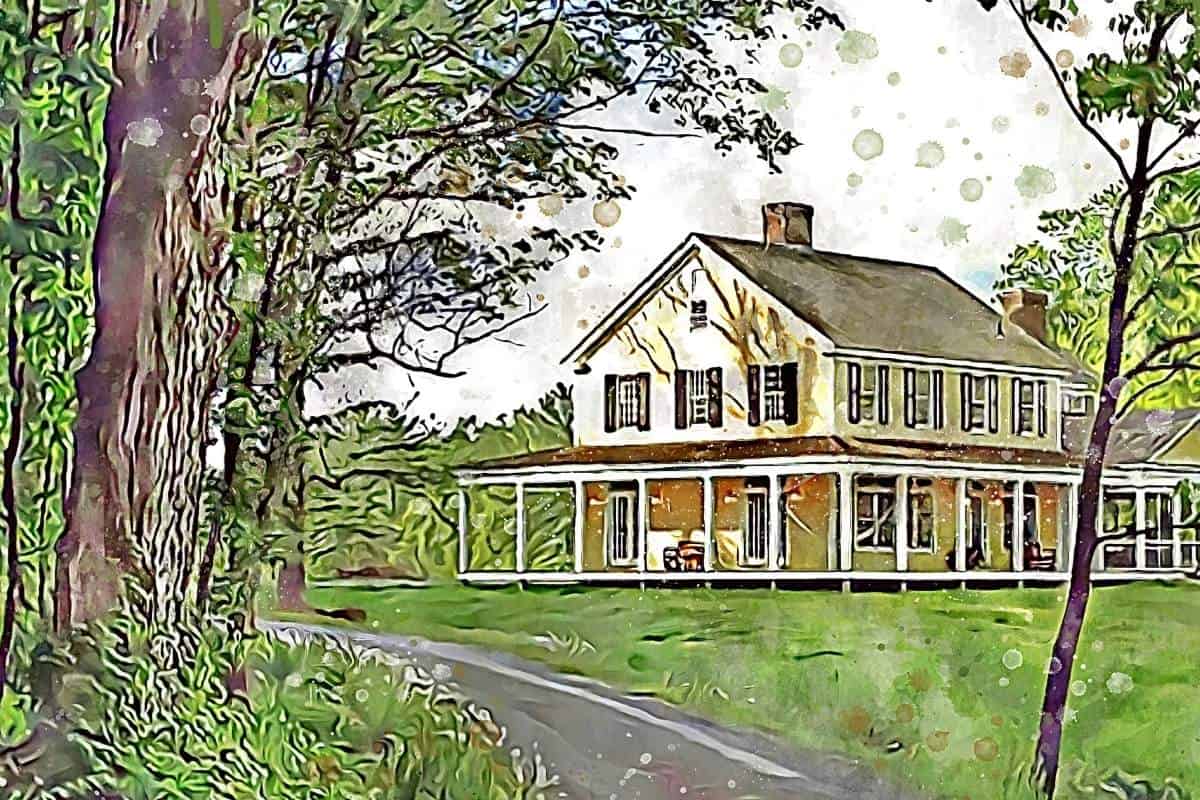 This one is a little larger and fancier, but it is still simple, and absolutely beautiful. A full two-story, it has more of a New-England exterior. Just look how gorgeous it is! It looks so east coast and traditional.
And the interior is amazing. You'll want to check out the floor plan, which has four generous bedrooms, including a huge upstairs master bedroom, an open layout, and a private study with its own fireplace. Speaking of fireplaces…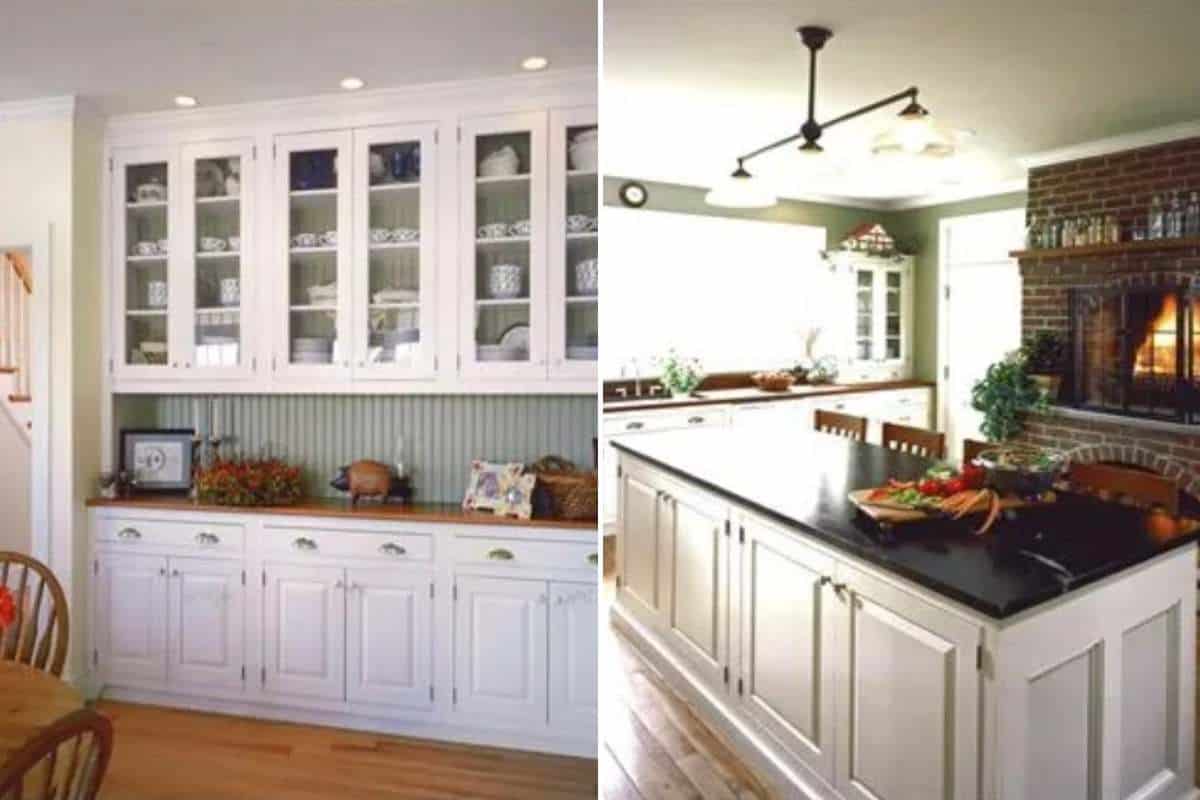 Yes, I think we would all enjoy this.
3. Glenview Cottage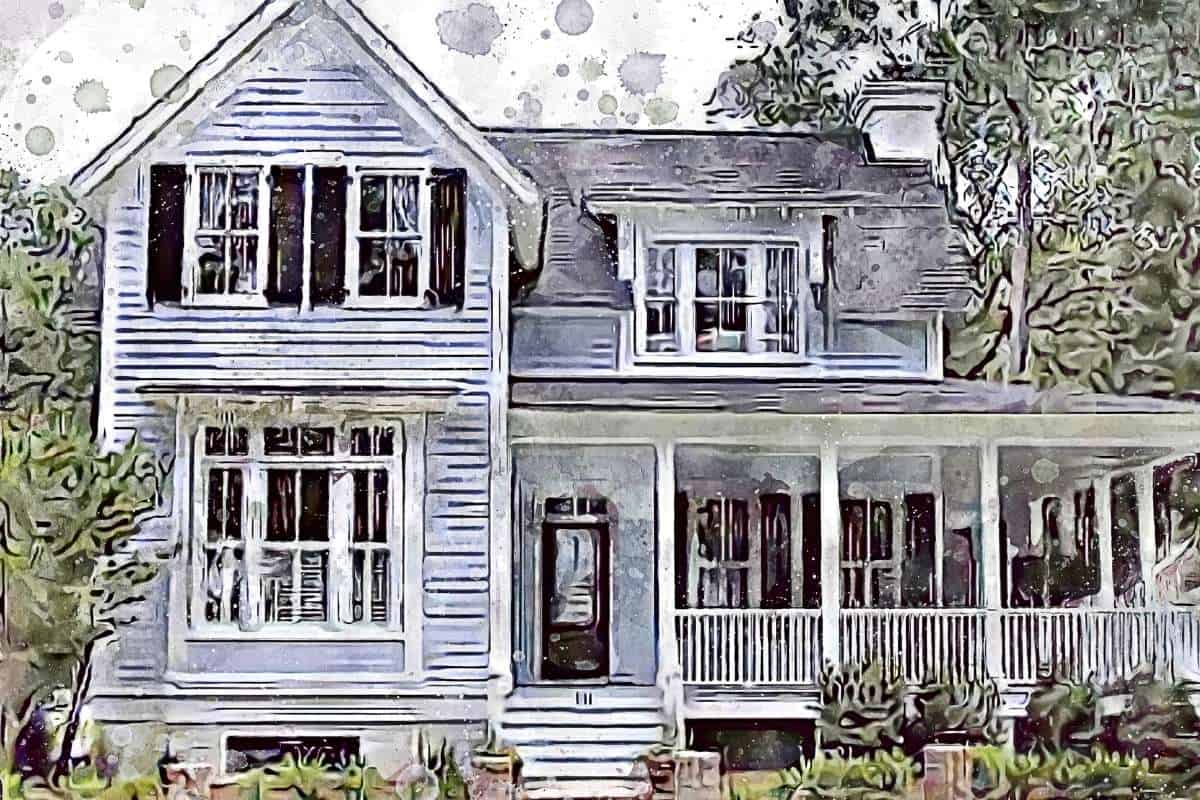 This house by Moser Design Center combines classic American style on the outside with a super practical floorplan inside. There is an open kitchen and family room, with a tucked-away dining room and then an office area that can be completely closed off.
The exterior has a wide front porch, as well as a smaller screened porch in the back.
Anna at That New House built the Glenview Cottage plan and details it on her blog. She even posted a walk-through video of the interior, which is so handy for anyone interested in it. It's a beautiful house plan!
4. Four Gables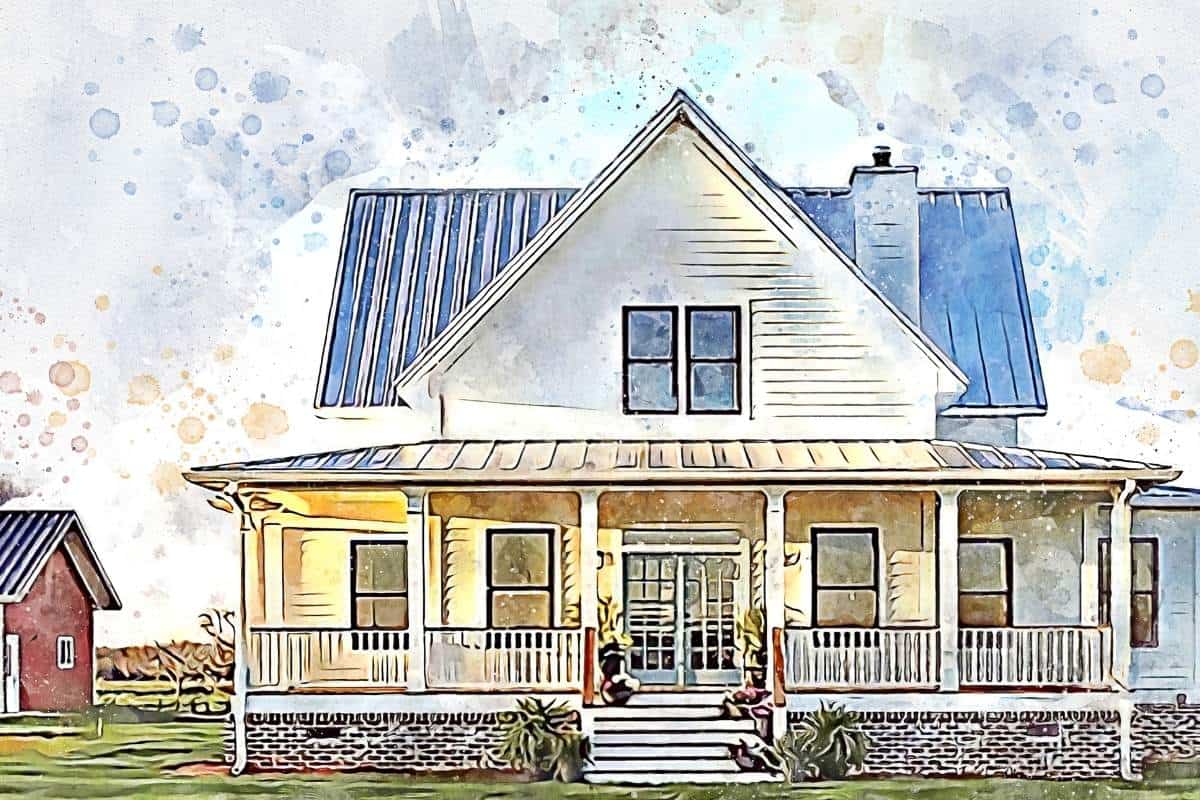 This is a very popular house plan right now, and we almost built it ourselves. It's a great combination of a very old-fashioned farmhouse exterior and a much more modern floor plan. Look how charming the exterior is! It is a similar feel to Field of Dreams, but with a more modern interior.
The layout is modern with an open floor plan, and it is a great size at about 2300 square feet. I love that it has a downstairs master suite, and then a kids' area upstairs complete with two bedrooms plus a playroom and loft space. If you want something practical and modern but still charming, this is the perfect plan for you.
Here's a photo from the interior that I just love. Such an old-fashioned feel.
Check out the floor plan here, it's definitely a winner. Since it is so popular there are quite a few accounts on Instagram that feature this plan as well. Here are a few of them you'll want to browse through and follow:
5. Sugarberry Cottage
This is the smallest of the farmhouse house plans on this list, but it's one that I really love. It has a country-style feel, but would definitely be suitable for a more urban or narrow lot. Look at how cute and cottage-like the exterior is!
Now at a little over 1500 square feet, it is definitely cozy. But there are three good-sized bedrooms, an open layout with no wasted space, and a separate laundry room and powder room.
And there are tons of charming and old-fashioned details. The style of this plan would be perfect either in the city or country.
There are a lot of pictures available on the Southern Living website for the plan.
This is another popular house plan, with many Instagram accounts building it. Here are some:
Kortney is building Sugarberry Cottage in the country, and looks like she has modified the plan a bit.
Brittany's house was featured in magazines and looks pretty true to the original plan.
6. Sand Mountain House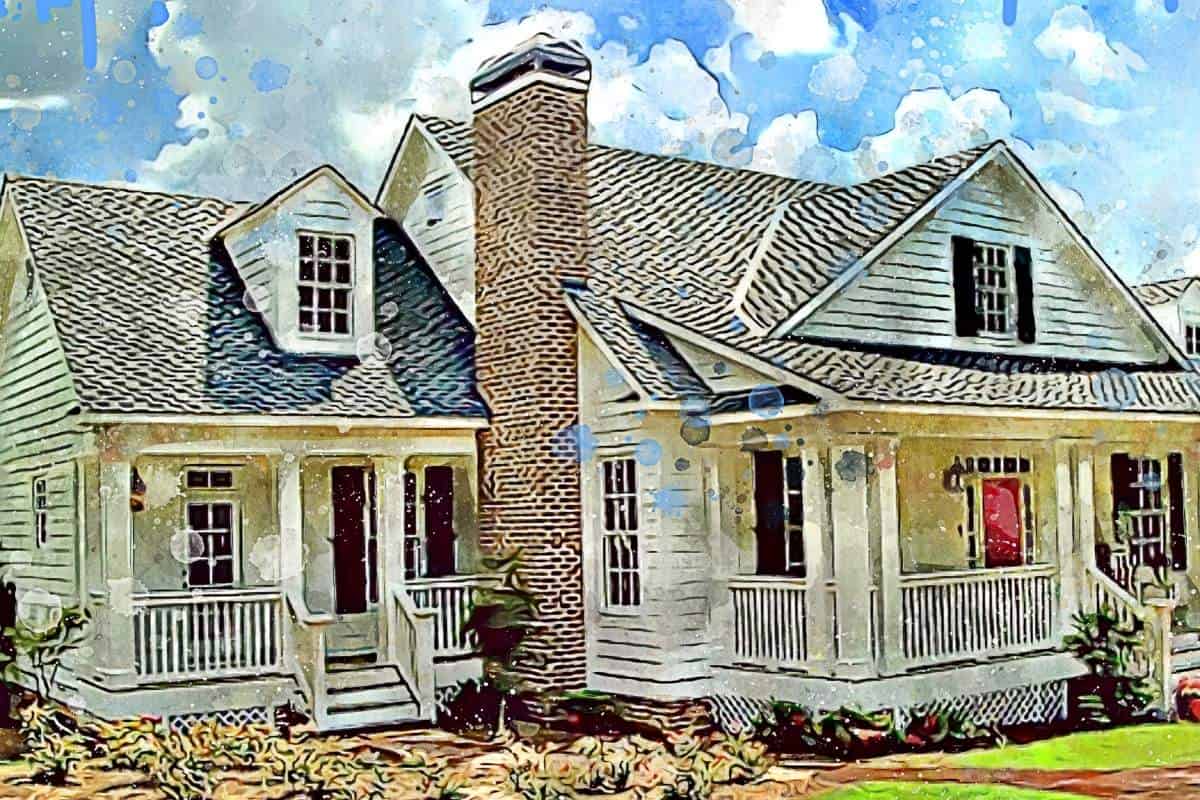 This country home designed by John Tee has a very traditional exterior, so much so that it is on the edge of really being considered a farmhouse. It looks so at home on a rural lot.
It has a very large main floor with three bedrooms, and then an option for an additional one to three bedrooms upstairs. This is a large and traditional plan, with a separate formal dining room and study. But it is also built for a life in the country, with a generous mudroom, pantry, laundry room, and "farmer's" office near the back door.
A model of it was built and featured in Progressive Farmer magazine, so there are a lot of interior photos available online. Check out the photos and more of the layout here.
7. A Honey of a Farmhouse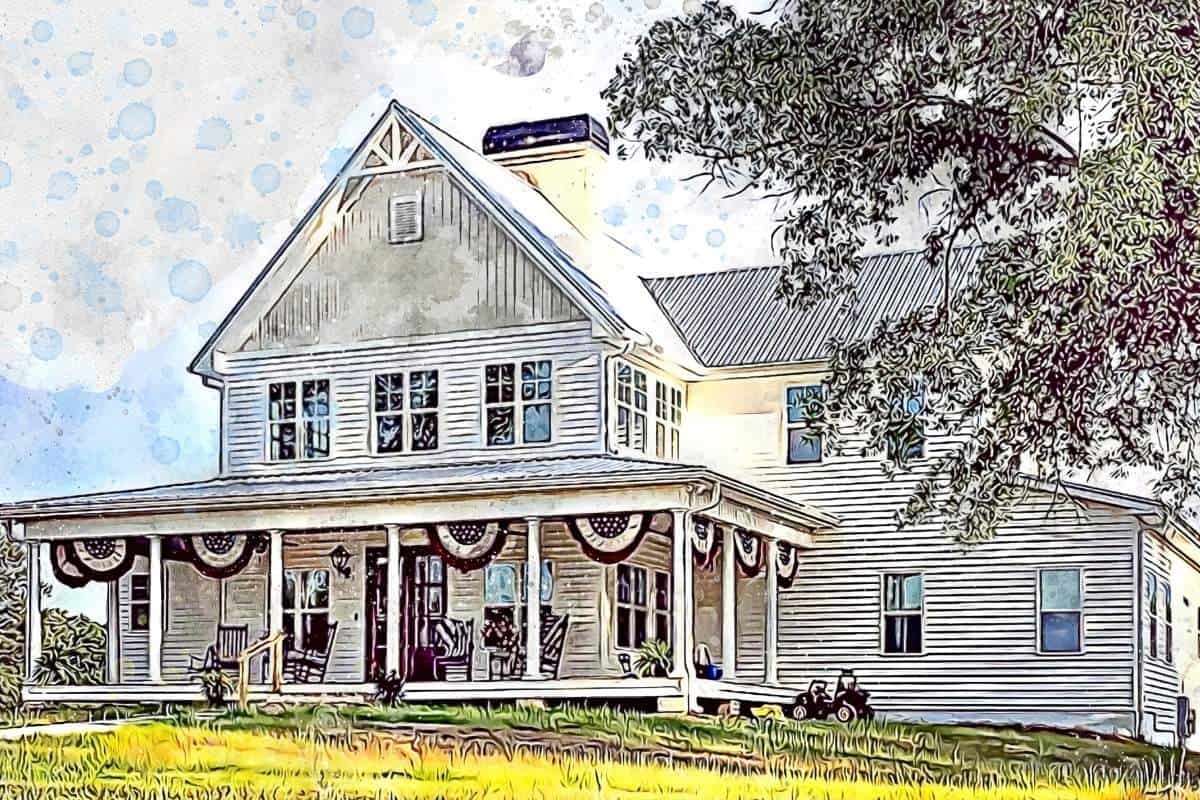 If you love natural light, you need to check out this plan. There are windows everywhere and lots of corners to allow light into the house from different angles. If you have a view to feature, imagine all these windows looking out over it.
Now while the exterior feels old-fashioned, the interior is very modern with a very open layout, a two-story family room, and very generous bedrooms and bathrooms. If you like a very open floor plan, you will probably like the layout of this house.
Check out the plans here, along with a few photos.
I could only find one Instagram account that is building this house, but it's beautiful and I know you'll enjoy it.
More resources for house plans and that old fashioned farmhouse feel:
Which was your favorite?
I hope you liked these seven beautiful house plans! Even if you aren't planning on building, it is fun to dream and to look. Don't forget to love the home you have right now, and not wish your life away.
I would love to know your favorite of these floorplans. And do you like the more modern or more traditional layouts?