This year, step away from the commercial chaos and embrace the comfort and nostalgia of a grandmacore Christmas.
Grandmacore, a style based on warmth and a look to the past, isn't just a fleeting trend. And it's perfect for Christmas; a heartfelt return to the essentials that make the holidays special. Think old-fashioned holiday cookies from grandma's recipe book, cozy evenings by the fireplace, and handmade decorations that radiate charm.
We'll explore ways to infuse your holidays with Grandmacore elements, from heartfelt gifts to delicious recipes and inviting decor that says "home for the holidays".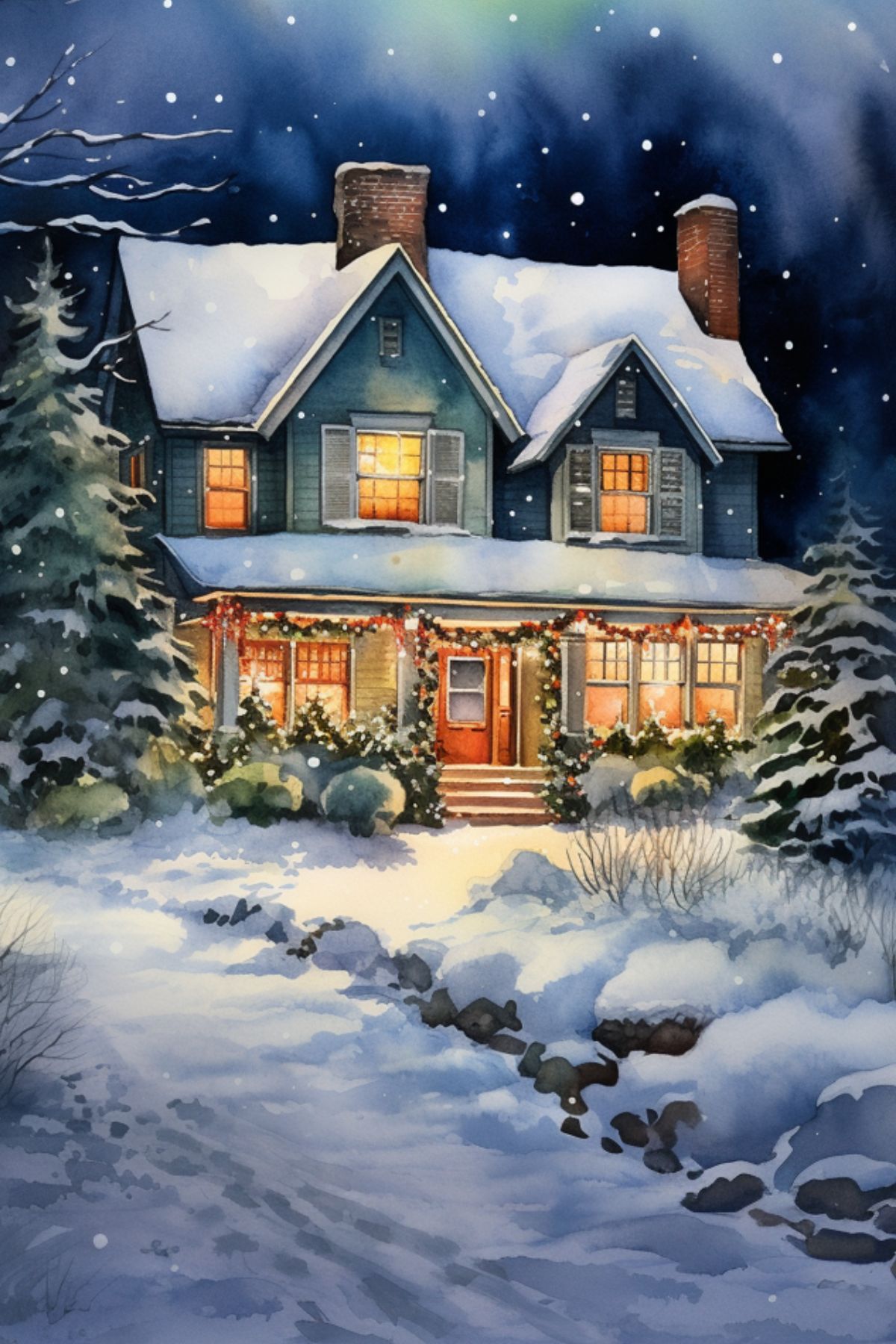 Have you ever found an old holiday photo and felt an immediate sense of warmth and happiness?
Maybe it captured a simple moment: the family gathered around a table laden with homemade dishes, or you as a child, beaming next to a modest but magical Christmas tree.
You can recreate that sense of timeless joy today.
Grandma-style Christmas decor
Decorating your home is one of the best parts of the holiday season, and with a grandmacore approach, you can make it feel like a Christmas wonderland.
Let's start with the tree. Vintage tree decorations give your tree personality and charm that new ornaments can't match. It makes the tree more than just a decoration; it becomes a living memory, reminding everyone of happy holidays from the past.
Lighting is another important part of home decor, and rustic Christmas lights can really set the mood. Think beyond just the tree here. Simple white lights, when strung across the mantle or wound around banisters, create an old-fashioned glow that softens the whole room.
If you want to go a step further, consider adding some vintage lanterns or even old-fashioned candle holders to light up darker corners. Remember, it's not about being flashy; it's about creating a warm, inviting atmosphere where everyone feels at home.
Don't forget live greenery gathered from outside or purchased at a market. Just like decorating for a grandmacore fall, let nature be your guide here.
So go ahead and dig out those vintage ornaments, string up some rustic lights, and transform your home into a cozy, Christmas wonderland. Your home will not only look beautiful, but it will also feel like it's filled with history, love, and the true spirit of the season.
Grandmacore Christmas books
Remember those holiday books you couldn't wait to read as a kid? Well, it's time to bring them back. Vintage holiday books have a special way of setting the mood for a grandmacore Christmas.
Whether it's the tale of Rudolph the Red-Nosed Reindeer, a Christmas Carol, or other classics, these stories bring back warm feelings and good memories. Reading them again, maybe this time to your own kids or grandkids, makes the holiday feel familiar and cozy.
Visit my Grandmacore Christmas store on Amazon
gifts from the heart
When it comes to giving gifts that touch the heart, nothing beats something homemade.
Take hand-knitted Christmas scarves, for example. The time and love that go into creating each stitch make the scarf more than just a piece of fabric; it becomes a warm hug that lasts all winter.
It's not just about keeping someone's neck warm; it's about making them feel cared for and special. Plus, you can pick colors and patterns that you know they'll love, making it a truly personalized gift.
But what if knitting isn't your thing? No worries. Homemade gift baskets can have the same heartfelt impact. The best part is, you can fill them with all sorts of goodies that suit the person you're giving it to.
Maybe your friend loves old movies—you can put together a basket with a classic holiday film, some popcorn, and a cozy blanket.
Or if it's for someone who loves to bake, how about a mix of vintage cookie cutters, grandma's secret cookie recipe, and a jar of homemade jam?
When you put together a gift basket yourself, it shows that you took the time to think about what makes the other person happy. It's all about showing love in simple, heartfelt ways.
Handmade Christmas crafts
Crafting isn't just a way to make cute decorations; it's a way to get into the true spirit of a grandmacore Christmas.
Take simple DIY ornaments, for instance. You don't need to be an expert to add a touch of rustic charm to your tree. A little bit of wood, some paint, or even just string and beads can be turned into ornaments that look like they've been passed down for generations.
And every time you look at your tree, you'll feel a sense of pride and joy knowing you made some of those special touches yourself
And don't forget about family craft time. Crafting isn't just a solo activity; it's a chance for the whole family to spend quality time together.
Maybe it's a rainy afternoon of making paper snowflakes with the kids, or an evening spent with everyone around the table, making homemade candles or gingerbread houses.
Crafting together allows you to talk, laugh, and create lasting memories while making something beautiful for your home.
Cozy Christmas kitchens
One way to bring this feeling into your home is through classic cookie recipes. You know the kind: molasses, sugar, and gingerbread cookies that are soft, chewy, and full of flavor. You can even make a day of it, baking batches with family members, just like the old days.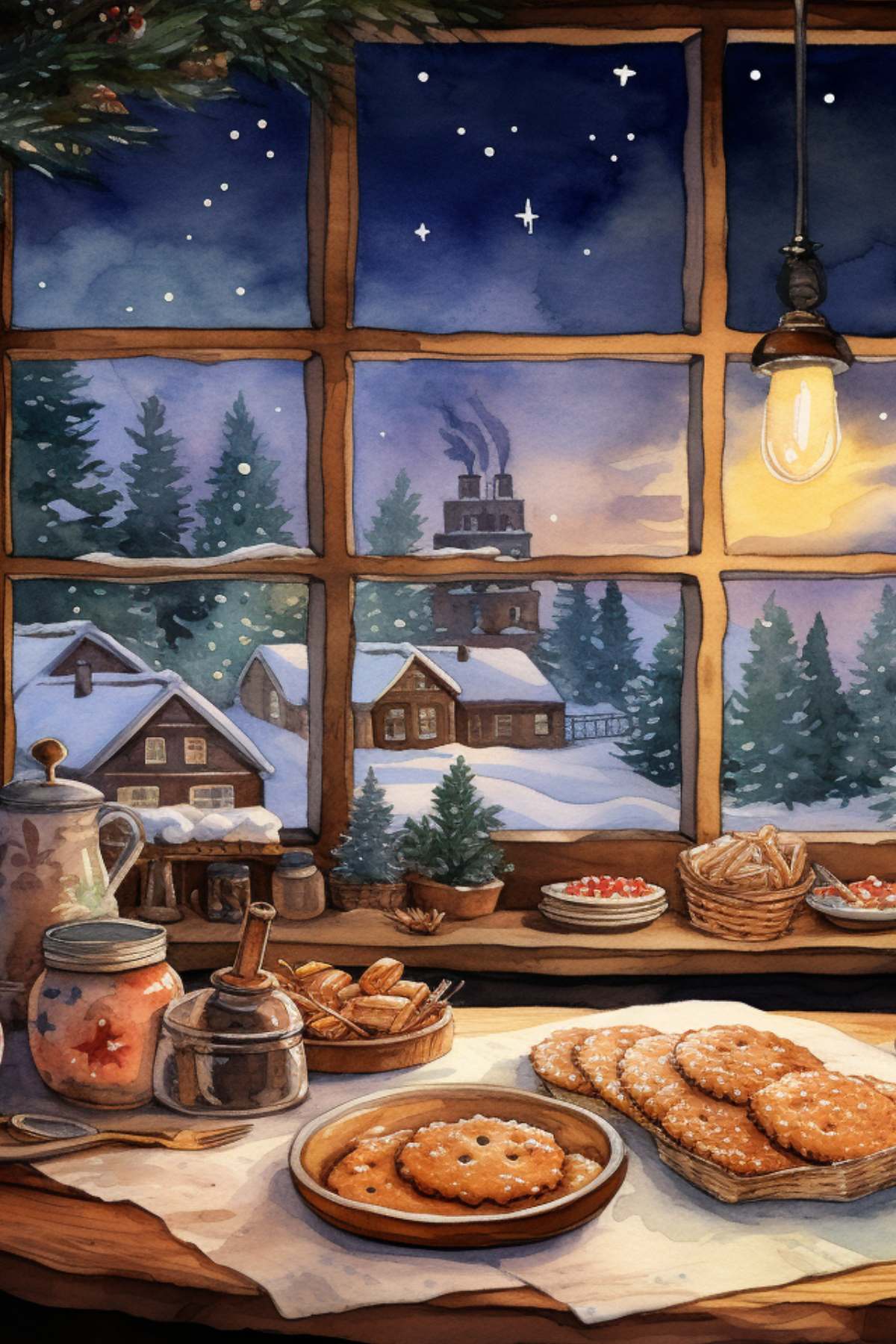 Now let's talk pie. A holiday meal without pie feels incomplete. And if you've ever wondered why grandma's pies always tasted so amazing, it's probably because she had a few secrets up her sleeve and made everything from scratch.
Apple, pecan, pumpkin—you name it, there's a "grandma-approved" recipe that'll make it unforgettable.
For dinners, think low and slow: roasts, stews, and soups. The holidays are a busy time, but slow-cooking allows you to prep in advance and enjoy the festivities without the last-minute kitchen rush. Whether it's a slow-roasted turkey, tender pot roast, or a hearty stew, these meals fill your home with wonderful aromas that make it feel extra cozy.
Home atmosphere
This is all about setting up your home so people feel cozy and connected.
If you have a fireplace, make the most of it. Arrange comfortable chairs or a soft rug near the hearth, throw in some logs, and enjoy the natural warmth and light it provides.
A few sprigs of holly or a simple wreath above the mantle can add that extra touch of holiday cheer.
It's a perfect setup for holiday storytelling or quietly enjoying the fire with loved ones.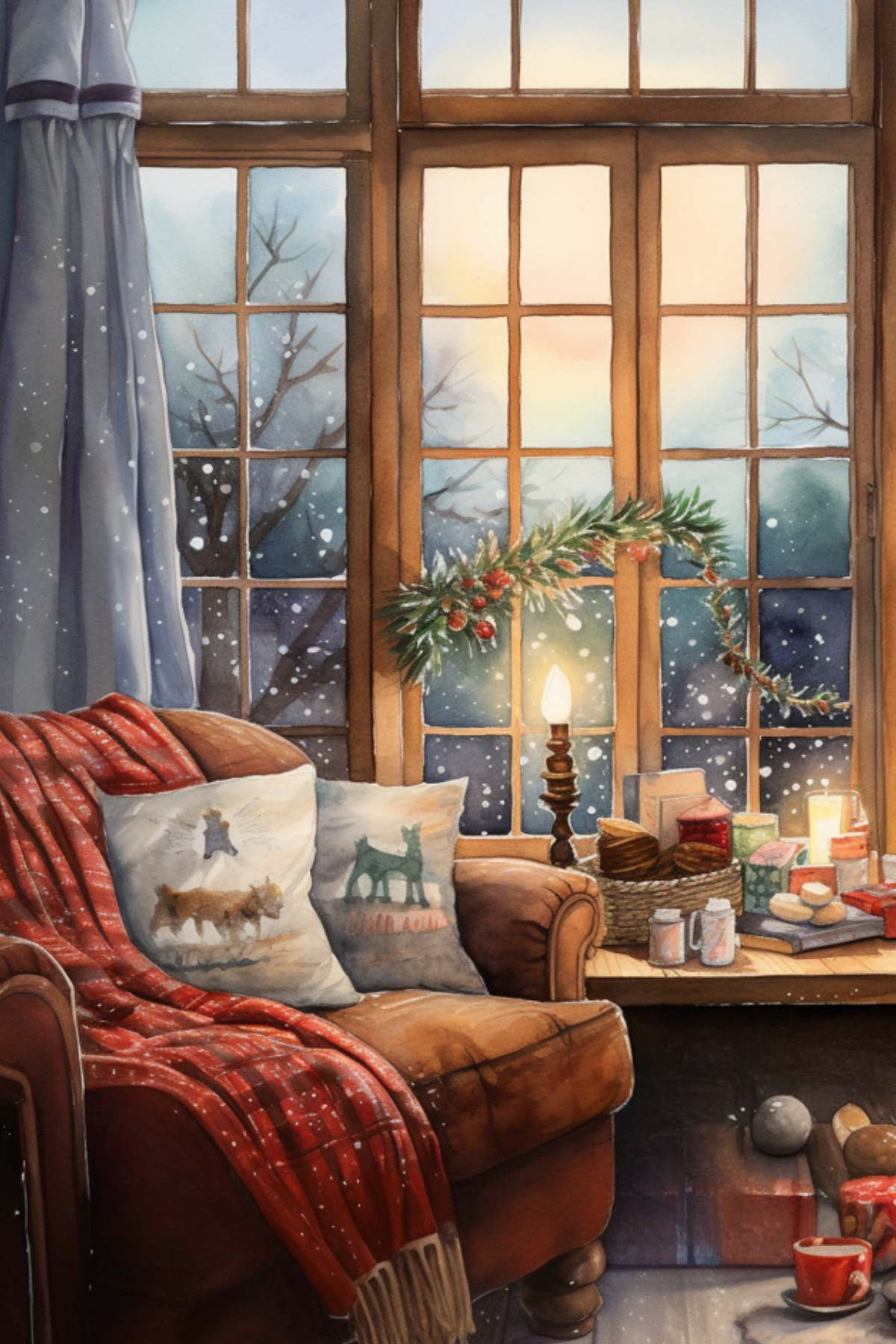 Music is another simple way to set the mood. Old-time Christmas music like Bing Crosby, Nat King Cole, or classic carols can instantly transport you to a simpler time. Create a playlist or find one online to play softly in the background throughout the season. It's amazing how the right music can make everything feel more festive and nostalgic.
Now let's talk about comfort. Warm quilts and a cup of cocoa are what cozy evenings are made of. Whether you're curled up by the fire or snuggled on the couch watching an old holiday movie, a soft quilt and a hot drink make everything more relaxing. Add a sprinkle of cinnamon or a dollop of whipped cream to your cocoa for an extra treat.
Lastly, consider ditching the electronics for a night of board games by candlelight. Games like Monopoly, Scrabble, or even card games like Go Fish or Rummy can provide hours of fun. It's a chance to unplug, laugh, and bond the old-fashioned way, strengthening family ties and creating memories that will last a lifetime.
With these tips, you're well on your way to creating a grandmacore atmosphere that captures the warmth, love, and simplicity of the season.
More ways to have a warm and happy holiday season