Remember the smell of homemade Christmas candies filling the air when you were a kid?
Even if you don't, there's something special about spending time in the kitchen during the holidays, stirring chocolate or wrapping up little sweets.
Those are the memories that make the holiday season magical. If you're looking to recreate that cozy, old-fashioned Christmas feeling you've come to the right place.
I've found the best recipes for homemade Christmas candies that are perfect for gifting, sharing, or simply enjoying yourself.
Let's make this holiday season the sweetest one yet. 😉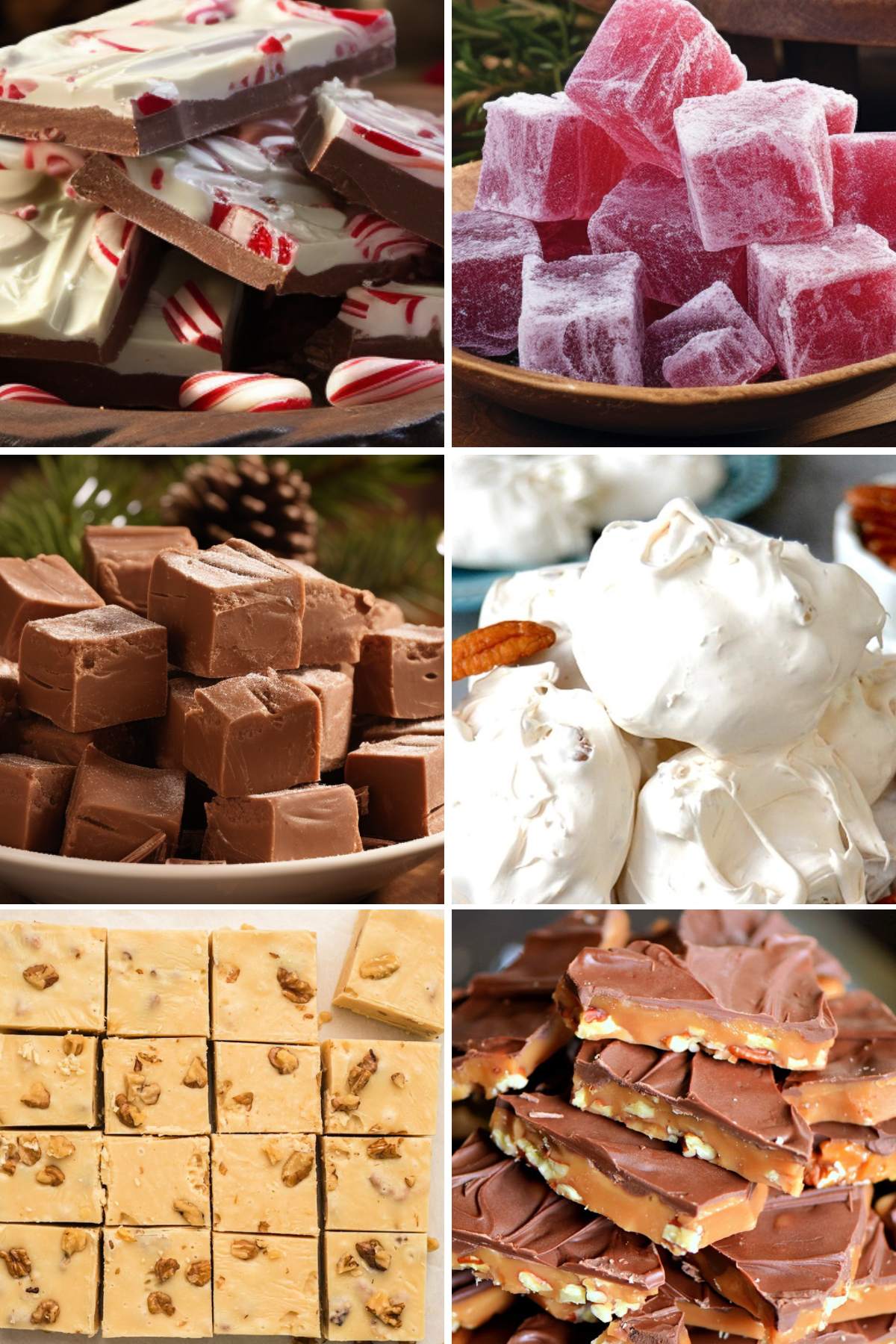 It's time to bring back those cherished family traditions. Whether you're a beginner or a seasoned candy maker, you'll find something delicious to make and share.
Tips for the Best Christmas Candy
Before we dive into the list, there are a few things to remember!
Storage: Most candies last well in a cool, dry place. Some need to be kept in the fridge. Make sure to check each recipe for specific storage tips
Special Supplies: Basics like a good pot, a candy thermometer, and measuring cups are often needed. Some recipes might call for molds or other special items
Gifting: Presentation counts. Simple boxes, ribbons, or even clear bags make a big difference. A little effort here makes your homemade candies even more special.
Christmas Candy Twisting Wax Wrappers 700 Pieces Xmas Chocolate Caramel Wrapping Paper Candy Cane Striped Design Wrapper for Holiday Candies Caramels Sweets Baking Homemade Packaging 4.9 Christmas Snowflake Cookie Treat Boxes – 12 Bakery Boxes – Holiday Party Supplies 4 Pack Christmas Candy Molds Trays, YuCool Silicone Baking Chocolate Jelly Molds with Shapes of Snowman,Socks,Candy Stick,Gift Box,Cookie Man,Candy Cane,Stars,Bell,Santa Head,Christmas Tree-4 Types
Having the right supplies makes all the difference. Trying to make a recipe that calls for a mold or a candy thermometer without the right equipment is just plain frustrating.
Best Christmas Candies
More Homemade Christmas Goodies
There's so much you can make this time of year that feels special and seasonal. Here are some of our favorites.
Whether you're looking to relive cherished family traditions or start new ones, these recipes have something for everyone. Remember, the best part isn't just the tasty result—it's the joy and warmth from spending time in the kitchen with loved ones. So go ahead, grab those mixing bowls, and let the magic begin. Wishing you a sweet and joyful holiday season. ❤️