Everyone loves a cozy home for Christmas. But how do you get that warm and inviting holiday feel in your home? Here are the five best ways to achieve it.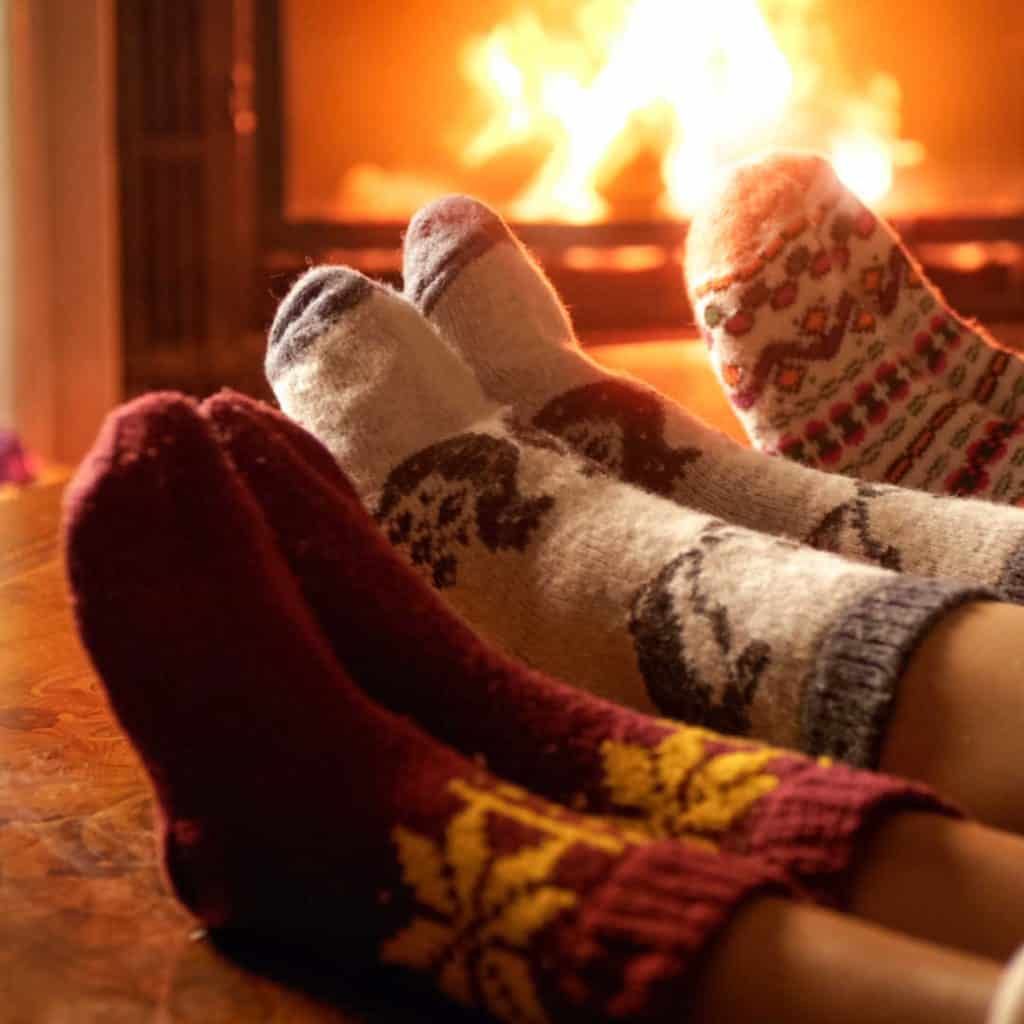 1. Real greenery, berries, or alive decorations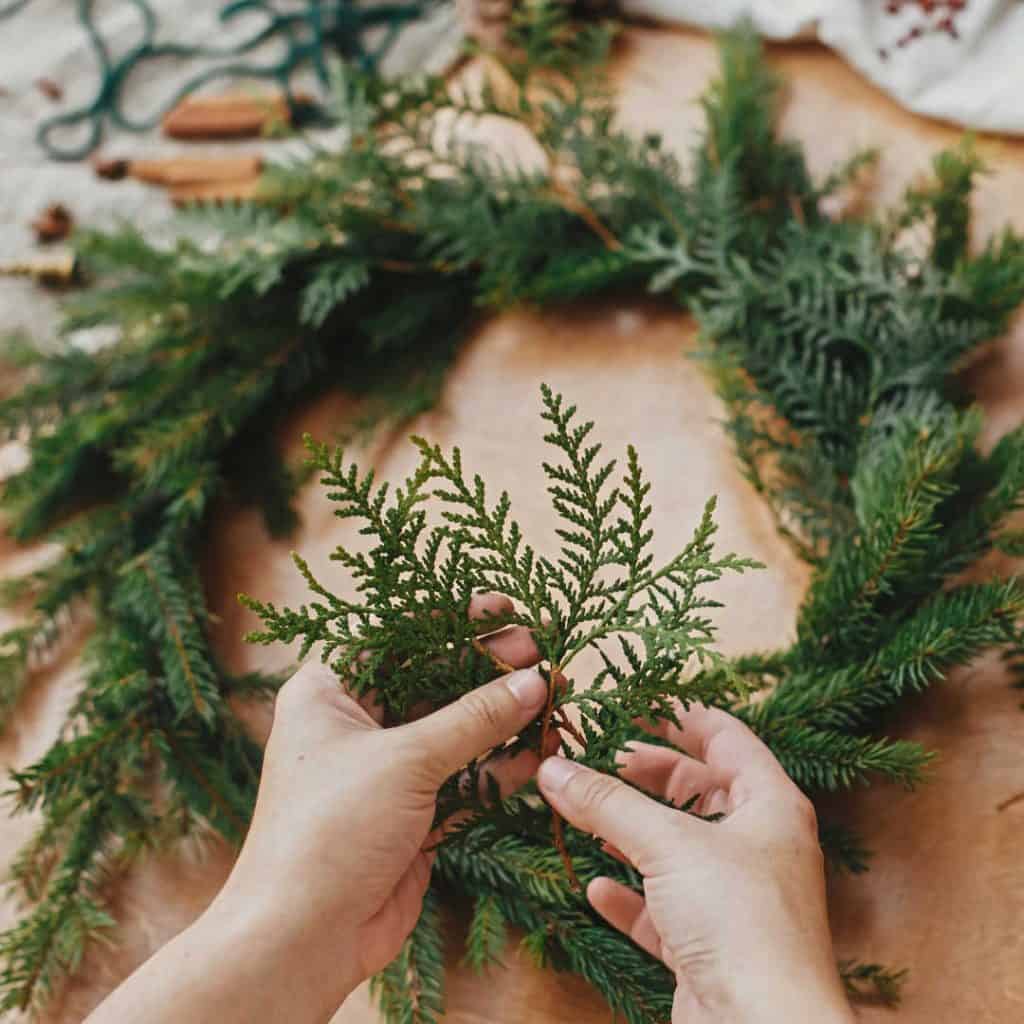 Of course artificial greenery is affordable and easy, but there's nothing like the real thing, and that's especially true at Christmas. If you can manage, in any way, to add real greenery to your home this winter, do it.
A living thing, whether it's a dog or a tree branch, always makes a house cozy. Why? Because living things require care, which require a nearby human presence. This means that when a living thing is present, it's a signal that a home is inhabited and alive and well cared for.
And in winter, when the days are short, your home is calling out for such a thing. If you can't afford to buy fresh greenery from a florist, there is no shame in that. (Neither can I!) Just go outside with some shears and a bucket and see what you can scrounge up. There are pine branches, holly, and boxwood out there for the taking almost everywhere.
You can get fancy and make a natural wreath, or simply put your fresh greenery in a pitcher of water. No, it won't last forever. That's the point.
2. Homemade food
Let's face it, food is a big part of Christmas celebration. But Christmas food is not just delicious like, say… football food. It's also beautiful. Think of decorated cookies laid out on a tray, or a beautiful Bundt Cake, or elegant passed appetizers at a holiday party.
And in the spirit of beautiful Christmas food, let's make sure we are using food to bring life and charm to our homes. Why not try a bowl of pretty candies on the counter, a pot full of hot apple cider on the stove, or any of the millions of beautiful, delicious, homemade holiday goodies out there. Homemade food brings a kitchen, and a home, to life, especially for the holiday.
If you need ideas, check out this list of old fashioned Christmas cookies.
3. Fire, candles, or lights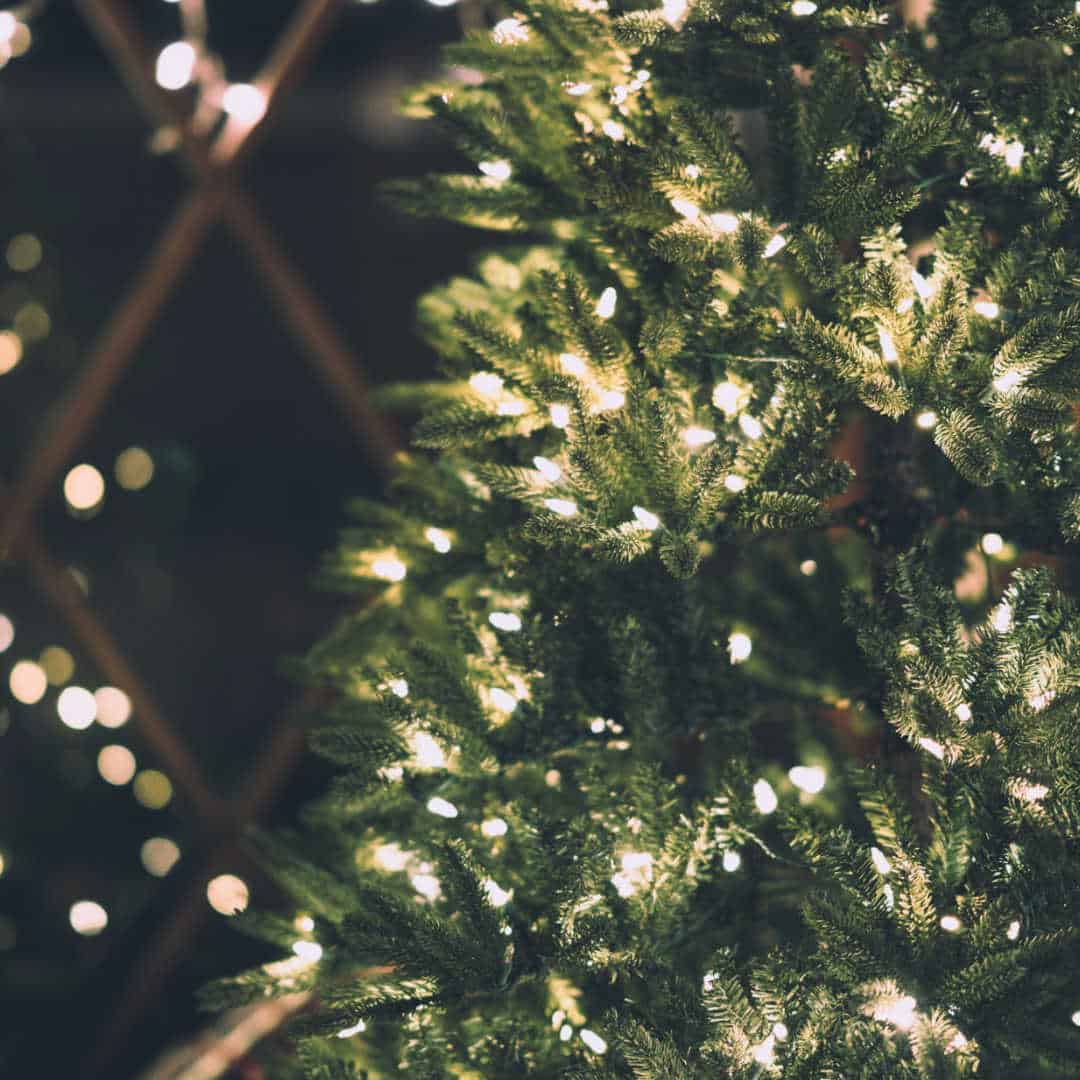 This is what probably comes to mind when you think of a cozy house for Christmas. An evening next to a fire and a glowing Christmas tree is a Christmas classic. And there's a reason for this!
Short winter days can feel gloomy without something bright and cheerful in the house during the evenings. There is no real substitute for a fire in the house, but a beautifully lit tree is a good runner-up.
Candles are another excellent way to chase away the winter gloom. Try them on your fireplace mantle, your kitchen windowsill, or in a little-used room like a dining room, where you will see them as you pass by.
4. Music
This one is easy! Just put on some Christmas music and be happy. Keep in mind that music without any lyrics is the least distracting and can play longer without driving you crazy.
If you have an Alexa or other smart home device, just tell it what you would like to hear. You can ask for specific songs, artists, or simply say "play traditional Christmas music". If you don't, make sure you have your Christmas music easy to get to and set up so that it actually happens day after day.
???? Related: How to Get Your Home Set for Spring!
5. Add some more
Even if you like a more minimal style, Christmas is time for a somewhat busier look. Don't worry, you don't need to put plaid blankets everywhere. But see where empty areas of your home could use a little holiday touch. This might simply mean things we've already discussed: greenery, berries, a cookie jar, or a candle.
Or it might mean adding a few seasonal pillows, pretty Christmas tea towels, or simply putting some cards you've received up on your fireplace mantle. Maybe it means smoothing a tablecloth on your breakfast table, or lining copper cookie cutters along your kitchen window.
(This doesn't mean run out and buy a bunch of Christmas junk! It's just a reminder that in winter, a bare house can look cold and a little extra cheer never hurt anyone. Keep in mind the principles of slow decorating, and only buy things you love and can afford. See this list of old fashioned ways to decorate for Christmas if you need more specific ideas.)